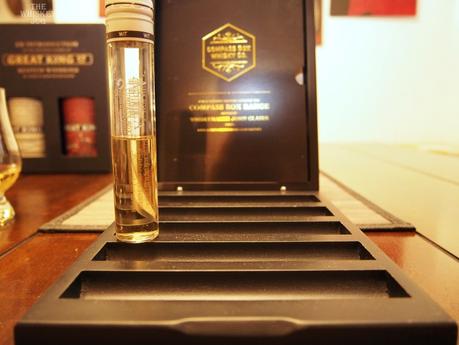 I first tried the Asyla at an SCWC event where we tried an early bottling of it and it was a bit different than it is now. Some of that has to do with sourcing, some with time and some with just what was available at the time when John was getting Compass Box off the ground and turning it into the globally recognized blending powerhouse that it is now.
With less grain than a traditional blend (50% vs 70-80%) Compass Box Asyla definitely brings more to the table; literally, more where malt is concerned. It offers a more robust and interesting experience to blended Scotch whisky drinkers and if you're in that category you should definitely try it. In a nutshell, it's nice and, as you'll see in the review, worth a try.
Whiskey Review: Compass Box Asyla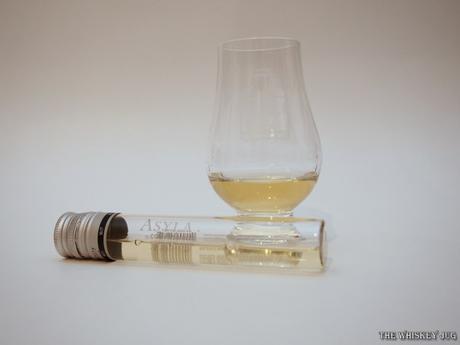 In Compass Box's Words: Compass Box Asyla
"The secret lies in the quality of the casks. We use only whiskies aged in first-fill American oak casks to yield more vanilla character, more richness and more sweetness than the refill casks traditionally used in Scotch maturation. We're often asked about the name. ASYLA is the plural of asylum – a word rich in ambiguity, suggesting that delicate balance between madhouse and sanctuary, an idea we have always felt well suited to a whisky style such as this. This is a whisky that will gently enliven the senses. It is at once delicate, comforting and luminous."
Compass Box Asyla price, ABV, age and other details
Region: Scotland
Blender: Compass Box
Blend: 50% Grain whisky (Cameron Bridge) + 50% Single Malts (5% Glen Elgin, 23% Teaninich, 22% Linkwood)
Cask: Ex-Bourbon
Age: NAS
ABV: 40%
Non-Chill Filtered | Natural Color
Price: $45
Compass Box Asyla Tasting Notes
EYE
Honey
NOSE
Banana, honey, malt, caramel, Cheerios, fruit and a touch of coconut and waxy bubblegum.
PALATE
Banana, malt, honey, toffee, dried fruit, vanilla and a bit of spice, wax and coconut.
FINISH
Medium -> Malt, caramel, grain, vanilla, wax and dried fruit.
BALANCE, BODY & FEEL
Ok balance, medium body and a touch chalky on an otherwise smooth light feel.
Compass Box Asyla Review – OVERALL
Compass Box Asyla is a decent, soft and simple whisky. It's not overly complex or deep, but overall carries a nice character that feels familiar and welcoming if a tad boring. Fruity and a waxy from nose to finish it's a safe, simple and unassuming whisky that sits on the better end of blends thanks to the high (50%) malt quantity in it that keeps the sometimes cloying caramel-heavy grain whisky aspects at bay. Soft and sweet it's a whisky that's inoffensive and easy to drink.
SCORE: 81/100 (B-)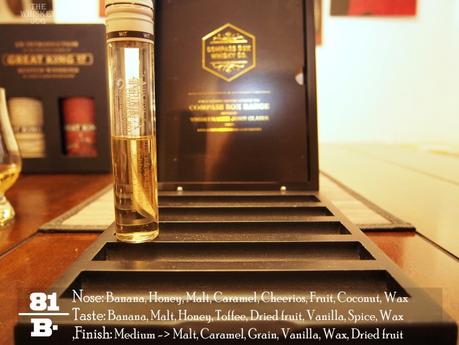 Compass Box Asyla Review
Nose -

81

Palate -

81

Finish -

81

Balance, Body & Feel -

81
81
Compass Box Asyla Review Summary
Compass Box Asyla is decent, especially for a grain heavy (50%) blend. An easy sipper if there ever was one.