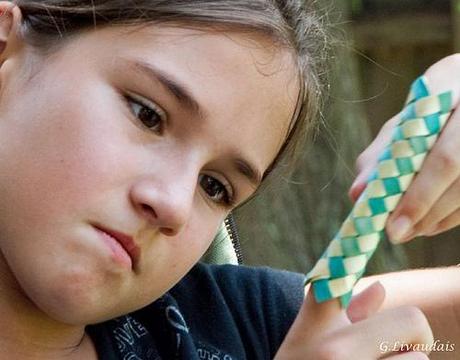 The average number of children in foster care in the United States is close to 500 thousand. Very often, these children come from homes where the parental rights of one or more biological parents have been terminated, which could be a result of a number of different tragic circumstances. Skilled social workers and children's advocacy groups work to make sure that the foster system is not a further source of tragedy or trauma. Though the average length of stay in the foster system is still about three years, many children stay much longer, and the battles they face might not always get the attention they deserve.
1. Educational Opportunities
Studies show that children who are in foster care have a much larger chance of dropping out of high school than normal. Many children are placed in state care at a young age and never have the opportunity to work through learning disabilities, resulting in nearly half being enrolled in special education programs. Many states such as California now require the school system to have an educational liaison to communicate with social workers when it comes to a foster child's educational progress.
2. Mental Issues
Many foster children suffer from Post Traumatic Stress Disorder as a result of abuse they witnessed or experienced, or simply from being taken away from their biological parents. They are also extremely prone to anxiety, depression, and multiple attachment disorders. Those placed in care when they were very young can have a variety of developmental delays. A social worker will commonly perform routine assessments of a child in foster care to try and monitor how they are feeling and how well they are doing adjusting to the new environment, so the case worker can attempt to identify problems early on.
3. Abuse and Neglect
The sad reality is that while it is important to evaluate the child in foster care for their progress, it is equally as important to make sure the foster parents are doing their job. The rate of abuse and neglect among foster children is nothing less than tragic, especially considering many were removed from similar situations with their biological parents. A good social worker will be able to detect the signs, even if the child doesn't confide about the abuse. The home of foster parents must be continually evaluated. The failure of social workers to document and follow up on foster children is what helps abuse and neglect go undetected.
There is no doubt that the foster care system is unstable and flawed in many states, but the greatest hope for it to improve lies in the quality of trained professionals that have the best interest of the children in mind. Difficulties in childhood due to the foster care system can cause great psychological damage in adults, even resulting in a greater risk of suicide, which is why interventions need to happen early. Foster care children need to know that somebody is looking out for them, and that their well-being and their chance at a productive future deserve to be protected.
Nancy Meyers writes for education blogs where you can read more about Best Top 10 Online Bachelor's in Social Work Programs.