We have been in a loving and committed relationship since 2007. The spark occurred when we realized our mutual love of In-N-Out Burger, the west coast hamburger chain. From that moment, our relationship has been built on a foundation of respect, communication, love and laughter. Soon after we met, we realized we both also had a strong desire to become fathers.

We have professional careers in the airline and medical fields. Matthew is a Registered Nurse at a local medical center. While he currently works full-time, Matthew plans on switching to a part-time position there once we adopt. Trey is a Captain at a commercial airline and has been a professional pilot for more than seven years. Our careers and flexible work schedules will allow ample opportunity for us to spend quality time with our child.

Whether we're bowling, playing putt-putt or racing go-karts we enjoy being active and competitive with each other. We purchase yearly season passes to Dollywood, a theme park less than an hour away and we can't wait to take our little one! We also love to travel. New York City and Washington D.C. are two of our favorite places to visit, as well as anywhere we can hear waves crashing on a beach. We look forward to exploring cities and visiting museums, playing in the sand, and soaking up the sun with our child.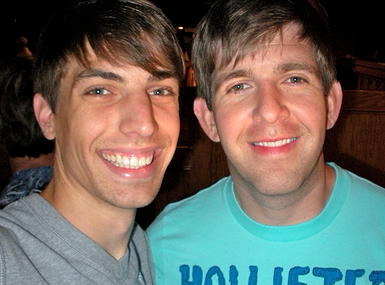 Meet Matthew, by Trey
Matthew is, without question, my soul mate and the most amazing man I have ever met. There is not a day that goes by that he doesn't make me laugh. He knows just about every song from any Disney movie and listening to him sing them is very entertaining. I will be excited to listen to our child laughing and singing along with him. Matthew is creative, artistic, and incredibly intelligent. One of my favorite things about Matthew is watching him around children, as it reassures me how great of a father he will be.
Meet Trey, by Matthew
Trey is highly motivated and passionate about every task he takes on. Most people that know him would call him a go-getter. While in college, he not only took on a full class load, but also worked full-time as a disc jockey at a local radio station and received his pilot's license. He supports me in everything I do, even if it sounds crazy to him. I am positive that he will be just as supportive to our child and encourage him or her to dream big. Family is very important to Trey. From the moment we began discussing adoption, he could think of nothing else but becoming a dad. He is a loving and supportive man with a kind heart who will make a fantastic father.
Our Promise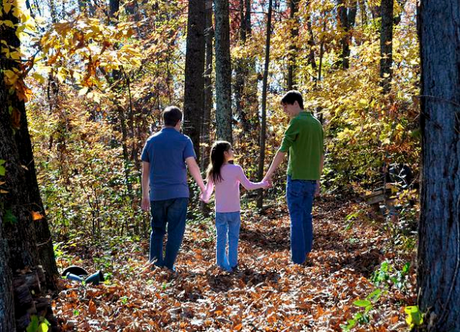 Our greatest desire as parents and as a couple is to provide a loving and safe home for our child. We will encourage education, individuality and creativity, while teaching respect, responsibility and kindness. As parents, we will guide our child by example to become a mature, well-rounded adult. We promise to you that our child will always be aware of their adoption story and the selfless love their birthparents have for him or her.