It is true that making necklaces, earrings, and bracelets is my passion, but I also enjoy sewing. I love creating simple home décor like sofa pillows, table runners, potholders and more. September is National Sewing Month, so I thought it would be a great time for us to talk about what kind of wonderful projects can be created with this timeless art.
National Sewing Month began being observed in 1982 when then President Ronald Regan offered a proclamation "In recognition of the importance of home sewing to our Nation."
http://www.nationalsewingmonth.org
There is a new theme offered for the National Sewing Month celebration each year. In 2011 "Sew for the Love of it" was the theme. This was chosen because of the economic downturn developing a wave of interest in the restyle and reuse area. With the introduction of this holiday, September became a platform for those experienced in the craft to dedicate themselves in helping the younger generation find the fun in this type of creativity. New enthusiasts began to learn how to embroidery and sew.
Sewing can turn into more than just a hobby. When most people think of learning to sew they think about clothing, but this skill is also used in upholstery, bookbinding, sail making, quilting, and sporting goods manufacturing. If you or someone you know is interested in learning more about how to sew you can find free patterns and projects. I have included a couple of links below to get you started.
www.sewing.org
www.asg.org
I find sewing to be calming but I am usually so busy designing jewelry that I never take on a large sewing project such as making a quilt. Although it is on my bucket list, and hope someday to find time to create something special that can be passed down in my family.
One of my favorite childhood memories is of my grandmother making quilts. She never used a machine and would always sew them by hand. I perfected skills in sewing as a child with small projects my mother and grandmother would give me, always to be sewn by hand. It wasn't until I was a teenager that I took sewing classes and learned to sew with patterns and to properly use a sewing machine.
One thing I love to make is sofa pillows or accent pillows as they are sometimes called. They are fun and easy and with just a little time, your favorite fabric and some quality stuffing you are able to brighten up any home. Sofa pillows can be created from any kind of fabric you like to work with. They can be added to a bed, sofa or chair in matching or mixed patterns and offer instant interest to a room. You can check out some of my favorite sofa and travel pillow designs on my QuirkyGirlz.com website by following the link below.
http://www.quirkygirlz.com/catalog/index.php?main_page=index&cPath=67_108&zenid=4b63a1583bdb43f6418612beaec535f9
Another simple sewing project is to make an eyeglass case. With a simple rectangular design you can add your favorite embellishments. I like to make my eyeglass cases double-sided for added beauty and protection.
Ladies skirts are another easy project and you can find many styles of patterns available. Most ladies fashion clothing is offered in simple patterns and you will find them easy to execute. You can easily design yourself a short skirt, a long skirt or anything in between in your favorite fabric choice. If you are a beginner, I would suggest working with cotton or a cotton blend.
It's National Sewing Month ladies, so put on your favorite jewelry and get ready to take on a simple sewing project and join in the fun. If you don't know where to start visit the links within this post or locate a local sewing class. If you already know how to sew, find someone to pass your skill along to, it can be a great girls day in! Join in the fun, get sewing!
Add your comments below, do you have a favorite pattern? Who taught you how to sew? Do you have memories of your mother or grandmother sewing?
Till next time,
Quirky Girl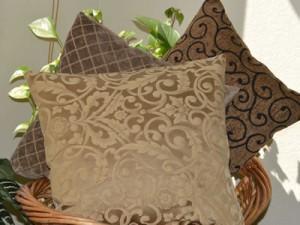 Earthtone Sofa or Accent Pillow by QuirkyGirlz.com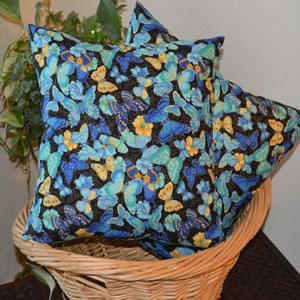 Butterfly Beauty Accent Pillow or Sofa Pillow by QuirkyGirlz.com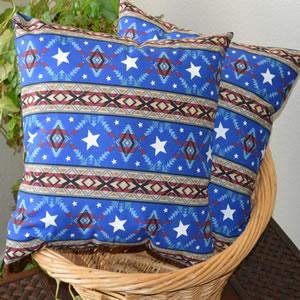 Stars and Stripes Sofa Pillow or Accent Pillow by QuirkyGirlz.com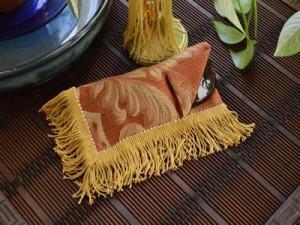 Eyeglass case by Quirky Girl