It is always an exciting adventure when we girls get a chance to shop and see all of the new exciting colors and designs. This fall it is no exception, although I have to say there is much that reminds me of the 1980's (which some of you may still remember).
This year there are lots of pastels and pinstripes, oversized coats, cropped jackets and leather with embroidery. You will notice that the new neutral is gray with black and white combination being seen everywhere. Robin Thicke, the popular singer recently wore a black and white striped suit to the VMA Awards. (It was pointed out that Beetlejuice also wore this suit in the movie!)
I found it most interesting that the oversized jackets have a strong emphasis in the shoulders, remember the 80's shoulder pads? If not then treat yourself to an 80's movie and you will see what I am talking about. Thank goodness the "mall hair", the over-processed permed and over sprayed style of that area is hopefully gone for good because short hair is in this year. You will notice many of the celebrities sporting a new-cropped cut. Even Beyoncé made the news with her pixie cut recently!
Some of the designers introducing "new trends" this fall have stepped back from the 1980's to the 1970's keeping color blocking as a continuing fashion trend. The interesting addition to this year's runway was the use of lace on everything; tops, dresses and skirts. You are sure to see many lace offerings in the stores this fall and winter. It was if there is a slight return to "pretty".
Of course, I am most interested in telling you about the fashion jewelry trends for fall 2013. After all, jewelry is personal and it can be a reflection of your spirit and style. You can use it to dress up last year's basic fashions and you can still dress fabulous and on trend!
Here are some tips on how to best wear your jewelry: Be careful in choosing your pieces, make sure that it does not just appear cheap, so stay away from mass-produced jewelry and pieces that appear to be poor imitations of the real thing. You can't go wrong if you choose handmade jewelry!
There are many choices in necklaces, something simple to a bold bib or statement necklace. (Isn't bib a weird name for a necklace style?) Popular necklaces include those with big shapes, intricate details and fabulous colors. If you want to appear edgy and fresh this season bold statement necklaces with colorful stones are in and it is said that they will remain popular for the next several seasons. These types of necklaces can be the centerpieces of your outfit so it won't be necessary to wear a lot of other jewelry with it. Check out my bold turquoise and lapis statement necklace designs that have just been added to my gallery collection.
The surprise of the season is that pearls are back! They are offered with a bold new twist and a modern makeover. You will notice that QuirkyGirlz.com is offering many types of pearls this season. You will see pearls with crystals, red pearls, soft teal pearls and golden pearls. There will be many to choose from to satisfy your fashion needs!
Bracelets are big this year too; thick cuffs and many bracelets stacked on the wrist are all being worn by fashionistas. When it comes to rings, big is in, and if you don't own rings, stacking smaller ones together is all the rage. Beware of overdoing it, wear no more than two rings and avoid wearing rings on every finger!
Earrings are important when choosing your jewelry too; think about it, when someone is talking to you, your earrings are in their direct line of vision. Earrings can be an easy way to make a big impact on your outfit.
You may be asking yourself, yes, but what are the popular colors in jewelry this year? Every year Pantone releases the color of the year, and I have the latest information on the colors that are hot for fall. Let's talk about these hot colors and how you can choose stones to match the colors that will be in the stores this season.
EMERALD
This beautiful green color is one that I am sure you are familiar with. If searching for a semi-precious stone that features this color seek tree agate, moss agate, and malachite.
MYKONOS BLUE
This is a rich blue color that easily lends itself to Lapis or Sodalite. I think Kingman turquoise can often feature this color as well.
LINDEN GREEN
This is a green color with a hint of yellow and Peridot is the perfect choice to feature this color.
ACAI
This is a darker purple color and you will find some amethyst stones that will work beautifully for this color palette.
KOI
This orange color screams for Carnelian or sponge coral would certainly be perfect.
DEEP LICHEN GREEN
This is a mossy color, green with a strong hint of gray. Seek out aventurine to obtain this beautiful color, also jasper and agate stones may be just what you are looking for.
VIVACIOUS
This is a bright pink color, but I would suggest that Rose Quartz would be a beautiful choice and would also work well with the pastels that are being introduced this season.
CARAFE
This is an unusual brown and olive green mix, for this I would look for Smoky Quartz; you may also find this color in jasper or agate.
Fall is almost here, and summer is just a memory. Make the most of it with your new knowledge of fall 2013 fashion trends and QuirkyGirlz.com fashion jewelry. Now I would like to hear what you think. What do you think of the new trends for fall? How do you like the new fall fashion colors? What kind of new jewelry pieces will you be adding to your collection this season? What do you think of the controversy over the Robin Thicke/Beetlejuice suit?
Until Next Time,
Stay Trendy!
QuirkyGirl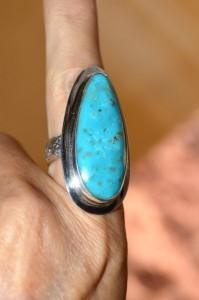 Big Rings are popular this fall. This turquoise ring will be one of my new sterling silver designs coming soon to the website QuirkyGirlz.com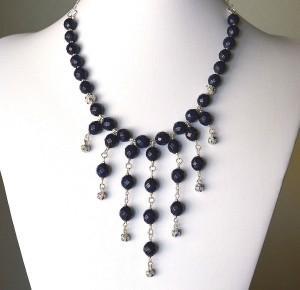 Lapis Statement Necklace from QuirkyGirlz.com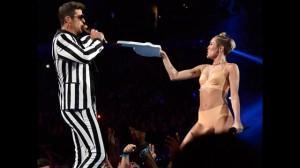 Robin Thicke wearing fall fashion trend.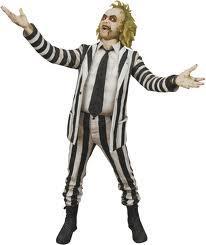 Beetlejuice didn't know he was setting fashion trends.

Fall 2013 Fashion Colors, photo courtesy of Pantone.