My great friend Arlene Ahrens loved to give me Angel jewelry. She would always greet me with a big smile and her Angel earrings would almost glow. Never a day would pass that you would see her and she would not be wearing a beautiful and unique Angel necklace around her lovely neck. When I think of Arlene, I think of Angels; not because she wore angel jewelry, but because she was a true living Angel.
Arlene's life was too short, for she passed away from ovarian cancer on this date in 2007. This was a sad day for the world and me. We had been friends for many years, after having first met when I was presenting at an Art Show in St. Louis, Missouri.
We became instant friends, and it was a joy to learn more about her. Arlene believed in natural healing methods even though she had been valedictorian of her nursing class at a large prominent hospital. She studied massage, energy healing, and held a great belief in Angels.
In case you don't know, the term Angel typically refers to spirits. They are often thought to protect and guide you. The Angel Raphael is said to be God's Healing Angel. This is the Angel that reminds me of my friend.
Many people believe in Angels, in 1993 Time magazine took a poll to find out how Americans viewed Angels. In the poll, half of them reported that they had a Guardian Angel, and one-third of them had stories of their experiences with Angels. In this poll, fifteen percent of people believed that an Angel was a human who had departed this earth.
I believe that Arlene is now an Angel who is still serving the Universe with her love. She was a kind, generous, thoughtful, special and loving spirit. She was a rare human being who had a special gift. Her talent was to make other people always feel loved, and help them to learn to love themselves. I miss her everyday.
While I normally write about jewelry, today on the anniversary of my friends passing I would like to talk to you about the cancer that took her from us so soon.
I didn't know much about ovarian cancer before Arlene's passing. She was one of the 20,000 people a year to get this cancer of the female reproductive system. Arlene's cancer was not diagnosed until it had sadly reached stage 4. Typically if this type of cancer is detected early it has a better chance of being effectively treated.
Women should be aware that ovarian cancer is the fifth leading cause of cancer death, and also the eighth most common form of cancer.
In honor of my friend Arlene, I would like to share with you some of the symptoms of ovarian cancer that you should be aware of:
Pelvic pain or discomfort
Abdominal swelling, bloating, pressure or fullness
Persistent gas, nausea, or indigestion
Frequent need to urinate, or changes in your bladder habits
Quickly feeling full, or a loss of appetite
Low back pain, or a persistent lack of energy
Please see your doctor if you display these symptoms, and share this information with your friends. Follow the links below to find out more:
http://www.cdc.gov/cancer/ovarian/index.htm
http://www.ovariancancer.org
President Barack Obama made a proclamation in 2013 to make September National Ovarian Cancer Awareness Month. He did this in honor of his mother Ann Dunham because she passed away from Ovarian Cancer in 1994. She too, was taken from the world too young.
 http://www.whitehouse.gov/the-press-office/2013/08/30/presidential-proclamation-national-ovarian-cancer-awareness-month-2013
In remembrance of my loving friend Arlene Ahrens, and all of the women who have suffered from this horrible disease I am creating a new line of Angel Earrings. Every year in memory of my friend I will create a new necklace, earring, or bracelet that will be available on my website QuirkyGirlz.com. When you wear this jewelry, please remember my friend and other's who lost their lives to ovarian cancer. Let it be a reminder to you to take care of your health and to share the important information about the symptoms of ovarian cancer with your friends.
Below please find two links to poems about Angels.
http://www.poetryfoundation.org/poem/176044
May Angelou Poem: Touched by an angel:
http://www.poetseers.org/contemporary-poets/maya-angelou-poems/touched-by-an-angel/
In loving memory of my friend Arlene Ahrens,
http://www.legacy.com/obituaries/stltoday/obituary.aspx?n=arlene-ahrens&pid=96142335#fbLoggedOut
Till Next Time,
Quirky Girl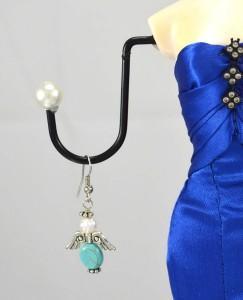 One of the upcoming line of Angel earrings in memory of my friend.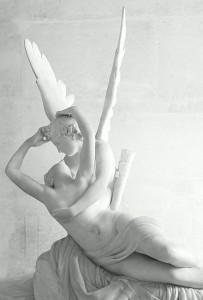 loving angels