It's been a while since I've done a coming up post, so here's what you can expect to see on Lipsyy Lost & Found in the next month or so.
Suffer The Children – Craig DiLouie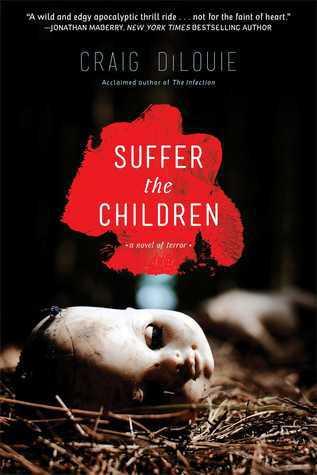 Genre(s):
Horror; Paranormal
Publication Date:
May 20th 2014 by Permuted Press
From an acclaimed horror writer, a chilling tale of blood-hungry children who rise from the dead in this innovative spin on apocalyptic vampire fiction.
Suffer the Children presents a terrifying tale of apocalyptic fiction, as readers are introduced to Herod's Syndrome, a devastating illness that suddenly and swiftly kills all young children across the globe. Soon, they return from the grave…and ask for blood. And with blood, they stop being dead. They continue to remain the children they once were…but only for a short time, as they need more blood to live. The average human body holds ten pints of blood, so the inevitable question for parents everywhere becomes: How far would you go to bring your child back?
Take Back the Skies – Lucy Saxon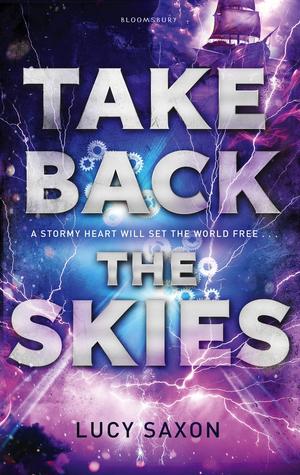 Genre(s): YA; Fantasy; Steampunk
Expected Publication Date: June 5th 2014 by Bloomsbury (UK & ANZ)
Catherine Hunter is the daughter of a senior government official on the island of Anglya. She's one of the privileged – she has luxurious clothes, plenty to eat, and is protected from the Collections which have ravaged families throughout the land. But Catherine longs to escape the confines of her life, before her dad can marry her off to a government brat and trap her forever.
So Catherine becomes Cat, pretends to be a kid escaping the Collections, and stows away on the skyship Stormdancer. As they leave Anglya behind and brave the storms that fill the skies around the islands of Tellus, Cat's world becomes more turbulent than she could ever have imagined, and dangerous secrets unravel her old life once and for all . . .
The Apple Tart of Hope – Sarah Moore Fitzgerald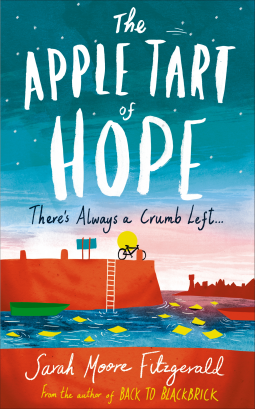 Genre(s): YA; Contemporary
Expected Publication Date: June 5th 2014 by Orion
Oscar Dunleavy, who used to make the world's most perfect apple tarts, is missing, presumed dead. No-one seems too surprised, except for Meg, his best friend, and his little brother Stevie. Surrounded by grief and confusion, Meg and Stevie are determined to find out what happened to Oscar, and together they learn about loyalty and friendship and the power of never giving up hope.
The second sensational novel from Irish author, Sarah Moore Fitzgerald, following her debut, BACK TO BLACKBRICK, perfect for fans of Annabel Pitcher and Siobhan Dowd.
Braineater Jones – Stephen Kozeniewski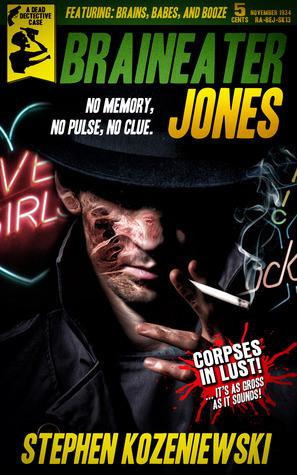 Genre(s): Horror
Publication Date: October 14th 2013 by Red Adept Publishing, LLC
Braineater Jones wakes up face down in a swimming pool with no memory of his former life, how he died, or why he's now a zombie. With a smart-aleck severed head as a partner, Jones descends into the undead ghetto to solve his own murder.
But Jones's investigation is complicated by his crippling addiction to human flesh. Like all walking corpses, he discovers that only a stiff drink can soothe his cravings. Unfortunately, finding liquor during Prohibition is costly and dangerous. From his Mason jar, the cantankerous Old Man rules the only speakeasy in the city that caters to the postmortem crowd.
As the booze, blood, and clues coagulate, Jones gets closer to discovering the identity of his killer and the secrets behind the city's stranglehold on liquid spirits. Death couldn't stop him, but if the liquor dries up, the entire city will be plunged into an orgy of cannibalism.
Cracking this case is a tall order. Braineater Jones won't get out alive, but if he plays his cards right, he might manage to salvage the last scraps of his humanity.
Burial Rites – Hannah Kent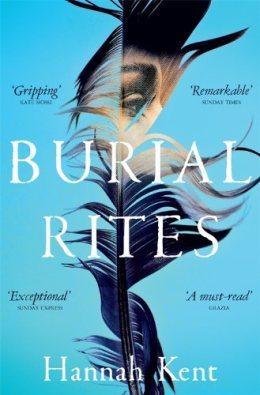 Genre(s): Historical Fiction; Mystery
Publication Date: February 27th 2014 by Picador
Set against Iceland's stark landscape, Hannah Kent brings to vivid life the story of Agnes, who, charged with the brutal murder of her former master, is sent to an isolated farm to await execution.
Horrified at the prospect of housing a convicted murderer, the family at first avoids Agnes. Only Tóti, a priest Agnes has mysteriously chosen to be her spiritual guardian, seeks to understand her. But as Agnes's death looms, the farmer's wife and their daughters learn there is another side to the sensational story they've heard.
Riveting and rich with lyricism, BURIAL RITES evokes a dramatic existence in a distant time and place, and asks the question, how can one woman hope to endure when her life depends upon the stories told by others?
Have you already read some of these? Let me know what you thought!