Facebook, Opower and NRDC are partnering to use the power of social networking to raise consumer awareness about energy efficiency. Don't be surprised if you just logged in to Facebook and find your neighbor has beat you. No, not in FarmVille.
"The goal is to encourage a greater conversation around energy efficiency," said Eric Fleming, director of corporate marketing at Opower, an energy software company partnering with Facebook on the app. "The ability to compare with other people makes it a much more compelling exercise."
This idea of using game tactics is not new. People continue to expect a more engaging consumer experience, which is why implementing these gaming strategies is becoming more popular.
"Social gaming is powerful because there's that level of connectivity with people out there," said Hafiz Huda, vice president and executive creative director at Infuz, a digital creative agency. "If you have your network of friends, you're going to play more.
"And if someone feels like they can beat someone else, then underhandedly you get them to participate in something that they normally wouldn't," added Huda.
Along with Opower, the social media juggernaut is also joining forces with environmental advocacy group the Natural Resources Defense Council. The three-party group is relying on their combined expertise to generate buzz around home energy efficiency, a topic that is typically overlooked.
"Everyone gets a blanket electric bill every month," said Jenny Powers, NRDC spokeswoman. "It isn't itemized. This app will help people get to the bottom of what exactly goes into that bill."
The yet-to-be-named app will be available on Facebook's Green page and Opower's new social page where customers of participating utilities will be able to automatically import their energy data if they choose.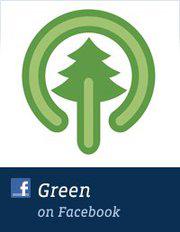 The first three companies that have signed up include two providers in California and Chicago-based ComEd, whose spokesman declined to comment on the app. People whose utilities are not working with Opower will be able to self-report their own energy use.
Fleming said the app is simply building on what Opower already knows to work. Bills from Opower provide customers with their monthly energy consumption compared to their neighbors. In print form these comparisons have succeeded in raising energy use awareness and promoting efficiency. Fleming said he expects the same to occur on a much larger scale with the new app.