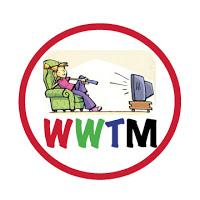 The answer to Wednesday's Trivia Question: Al Pacino won Best Actor for Scent of a Woman and Best Supporting Actor for Glengarry Glenross FIRST FIVES: James Schiro, Bill McLaughlin, Lance Beitler, Lori Decillis, & Ed Ziskind Honorable Mention: Monica Caraffa
Sunday's Cable Top 5
Walking Dead 9p-AMC 5.6/11.0
NBA All Star Game-TNT 3.5/8.0
Talking Dead-AMC 2.2/4.0
Real Housewives of Atlanta-Bravo 1.2/2.6
Walking Dead 8p-AMC 1.1/2.5
Monday's Cable Top 5
WWE-USA 1.6/4.8
Teen Mom 2-MTV 1.6/2.6
Pawn Stars-History 1.5/5.0
Love and Hip Hop-VH1 1.1/1.8
American Pickers-History 1.0/4.3
Tuesdays Broadcast Top 5 
NCIS-CBS 3.5/20.9
NCIS LA-CBS 2.7/16.3
The Bachelor-ABC 2.6/8.1
The Taste-ABC 1.6/4.8
The Mindy Project-FOX 1.6/3.0
Tuesday's Broadcast Trendrr Top 5
Pretty Little Liars-ABC Family 368,854
The Bad Girls Club-Oxygen 98,263
Piers Morgan-CNN 81,561
Real Husbands of Hollywood-BET 73,670
Dance Moms-Lifetime 51,751
Tuesday's Cable Top 5
Tuesday's Cable Trendrr Top 5
The Bachelor-ABC 114,451
New Girl-FOX 56,142
NCIS-CBS 54,339
Smash-NBC 51,767
NCIS LA-CBS 38,319
Survivor was sort of a bookend of weirdness last night. I'm not sure what was going on with Brandon at all.  Last season, he wanted to be anything BUT his Uncle Russell.  Last night he wore an odd sticklike earring and started playing the game Russell style but then, had an immediate change of heart.  How about being real?  Is that even a possibility anymore?  We all know that there are always hidden immunity idols. The fans know this and should know how to deal with them and how important it is to keep the idol a secret as long as possible.  But every time someone finds one I say to my son..."how many minutes before the secret is out?" I have no idea how much real time passed from when Reynold (who looks like JC Chazez from N Sync) found the idol and when Laura figured it out, but viewing wise it was under a minute. We timed it.  I was relieved that he ended up not playing it, unfortunately now he has nobody to keep him warm since his snuggle bunny, Allie, was voted out .  Each tribe has their "crazy person" this season.  Phillip is just reprising his role from last go around and Shamar is playing crazy for the favorites .  No idea what "Boo Boo the Foo" means, but I think it's some sort of crazy person slang. 
I don't normally make fun of kids (well maybe Lily from Modern Family) but on Guys with Kids, Chris and Sheila's son Ernie is really cute but, they must have him sedated or something.  The kid never really has any emotion at all.  Last nights episode was focused on Ernie because he wasn't scribbling like his friends.  This infant (or infants, I'm guessing he's a twin) must have popped a Xanax or something.  Nothing at all sets him off, makes him smile, or anything, until finally in this episode, he threw a hammer at his Mom because she was driving him nuts trying to teach him to scribble. (to his defense...she is super annoying, I'd hit her with a hammer too) Marnie and Gary finally revealed their twin sons names, Robby and Gary Jr. Nothing will ever beat their other kids names...Clark and Yoda. There was a really funny storyline that has probably happened to any of you out there with kids.  A toy that you can't find is making a noise that is driving you nuts. It's happened to us, I'm sure it's happened to you and this week it happened to Nick and Emily but in their case it ended up that the toy making the horrible sound was actually a bottle opener. I wish I could remember the toy this happened to us with because it has happened a few times and looking back now...hilarious...then...not so funny at all. 
Mini Married with Children reunion last night on Modern Family.  Well, not really, but kinda sorta.  David "Bud Bundy" Faustino appeared as "Tater" a guy that had a crush on Claire in college. He didn't have any seasons with his ex-Dad but it was a fun little nuance.  Okay, so yes, I do still hate Lily, but it's because we all hate her that the storyline of her gluing a wig onto baby Joe's head worked so well.  She would do that because she's so annoying and unlikeable.  The funniest thing was when Cam cut the wig to make baby Joe look like Bieber.  Hilarious.  Manny was depressed over losing the lead role in the school play, but it resulted in my favorite line of the night (and there were SO many)..."Just coffee for me...black like I feel on the inside". 
Last nights episode of Suburgatory was really good. I'm not sure I can do it justice since what makes the show good overall is the look and tone of it, but I'll give it a shot.  Tessa and Ryan were doing so great that everyone "Asks Tessa" for dating advice, including Mr. Wolfe, the school prinicipal. Apparently he was sleeping with the school chef. Tessa believed that the chef and his new assistant were doin the nasty together.  Well, they did catch them at their own private Oscar party which was quite disturbing since the chef had gold glitter lipstick and his assistant was painted like an Oscar statue. Noah and Dallas were still fighting over the stealing of Carmen, Noah's housekeeper, so they decided to settle it on the T Ball field which made no sense since neither one of them have kids on the team, but it did settle the score...I think. Yeah...after re-reading this section, I'm doing the show any justice.  Check it out on demand or online if you can. President Reagan's assassination attempt was what Phil and Elizabeth had to deal with on The Americans in last nights episode. Apparently when this happened, the government needed to rule out the KGB right away. Initially that's where blame could have been assigned.  I still like this show, but they need to start investing in it a bit more.  The wigs they have everyone wearing are so cheap and fake looking.  It's a wonder everyone that comes into contact with these two don't figure out that they aren't who they say they are JUST from the wigs.  The ridiculous factor was pretty high last night.  When the couple needed a governmental vehicle and seemed be able to produce one before the commerical break, it was a little unbelievable.  Then when their orders are to prepare for "Project Christopher", which pretty much means kill all high level government officials, Elizabeth went into the woods and all by herself dug out a huge locker, pulled it out of the ground and took out 2 massive sniper rifle looking type guns (I honestly know nothing about guns. They could have been assault weapons...not a clue) and a million sticks of dynamite.  Just seemed a bit impossible, but these Russians are pretty tricky, so maybe.  Also, other than very old 80's vehicles, not so many 80's pop culture and musical references like they had in the first episode which to be honest is what sucked me in.  Felicity needs more than one pair of Guess Jeans! I love the 80's.  I'm still watching but...not sure I'll keep it up, the verdict is still out for me. NEWS & INFORMATION -Netflix is still not releasing any official numbers on House of Cards is faring, but external the investment firm Cowen and Company recently conducted a survey of 1,229 people.  Some findings:
28% were Netflix subscribers.

18% had access to a Netflix subscription.

Among Netflix subscribers and those who have access to a Netflix account, 10% streamed at least one episode of House of Cards in the 12 days the show was available.

The average House of Cards viewer watched six episodes in that timeframe.

19.4% watched all 13 episodes of the first season.

36% rated the series as "exceptional" 43% felt it was "good"

86% said they were less likely to cancel their subscription after watching the show.

As for Netflix's decision to make all 13 episodes available at once, 90% of respondents approved the idea.
-While it's not finalized just yet, it looks like former Spice Girl, Mel B may be taking Sharon Osbournes place on America's Got Talent.  I wasn't a big Spice Girls person.  I'm not sure that she is a good choice but I don't think I'm going to watch this year anyway, so it really won't matter that much who they pick.  I had heard that there was a shot that Cher was in the running...I would have watched if she joined Howard and Howie.
-Congratulations to Robin Roberts on her return yesterday to Good Morning America. I forgot to set my DVR to see it, but I'm a GMA person and am happy to have her back and doing her thing.  
-If I wasn't already upset with the death of Matthew Crawley on Downton Abbey this week, reading that Bon Jovi is going to perform on Idol on 3/14 was enough to send me completely over the edge.  Why on earth do they need or even want to perform on American Idol?  It is killing me. Just killing me.  I don't ever want to say anything bad about one of my favorite bands, but COME ON GUYS REALLY? WHY?
Thursday's Trivia Question: Only 2 sequels have ever won Best Picture.  Name the films.  1 point for each correct answer. WWTM-Kristy
http://watchingwaytoomuch.com
[email protected]
[email protected]