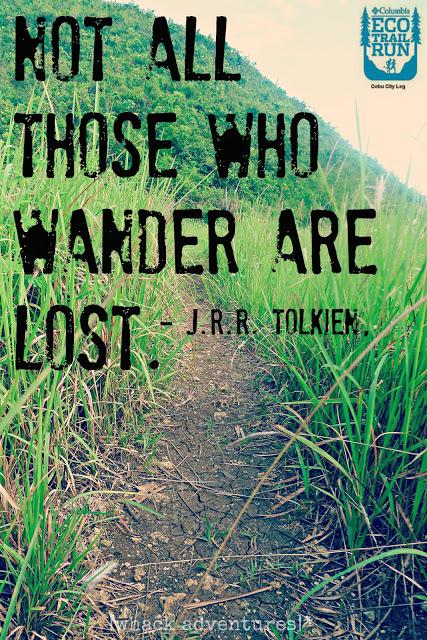 Hats off to the winners and runners of the

toughest 14Km Run in Cebu - Columbia Eco Trail Run - Leg 7

 at 

Brgy. Lataban, Liloan last 

September 16, 2012.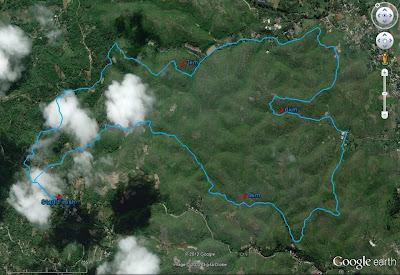 Official Race Route.
Source: Columbia Eco Trail Run 7th Leg
Trail running is a sport which, as the name suggests, involves running [or  hiking] on different mountainous terrain, where there are ascends and descends; in short, running over trails. The challenging part is

not getting lost
That is why it's very crucial for marshals to put trail signs in visible areas and for runners to be alert in spotting them so as not to go on a different direction.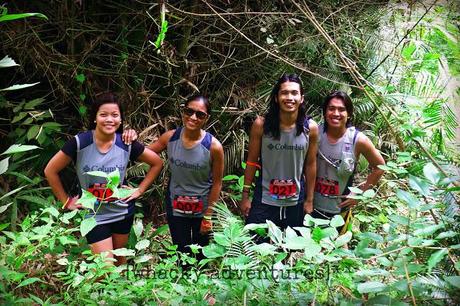 SPOTTED: Capoeira coaches of Sinja Bahia
This seventh leg, which hosts both the men's and women's division, has been carefully blueprinted to be more challenging not only to the experienced runners but also the first-time participants. Apart from the trail route, the organizers made this leg fun and challenging by putting some obstacles to test the participants agility and adaptability to certain changes in their route. 
A few highlights were lush greens, 'tire'-some obstacle, trail summit views, waterfall drop and the river crawl. These were just few of the fun hurdles the participants have to blow pass in order to cross the finish line.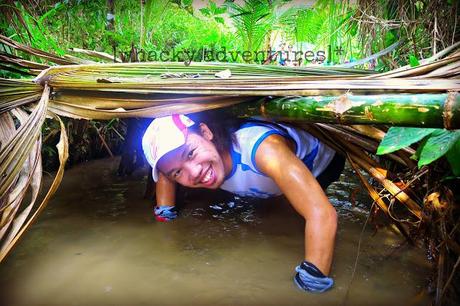 River Crawl.SPOTTED : Gino of My Nomadic Habits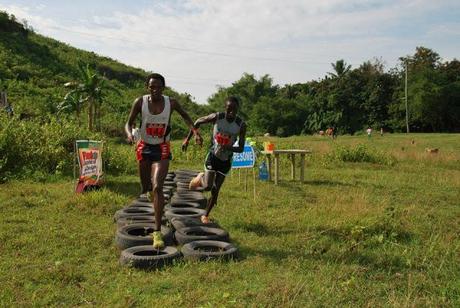 Tire-some Obstacle.
Photo: Nat Purisima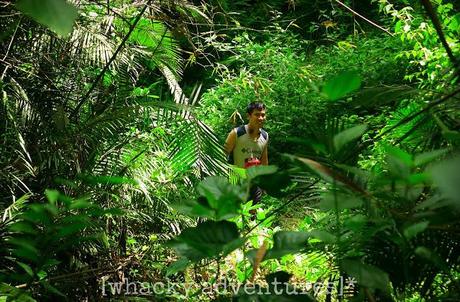 Trail
SPOTTED: Sir Adonis of Lagataw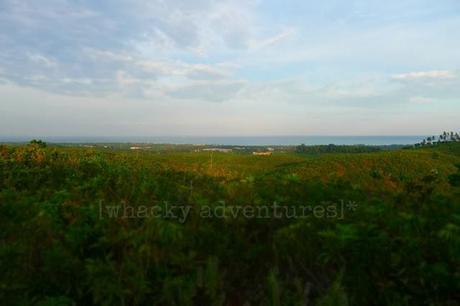 Summit Views.
It's evident in the participant's faces how titanic the trail is but for some reason, a ray of energy burst through their system as soon as the big FINISH sign flash ahead. This gives them an extra push to follow through the finish line.
As soon as they cross the line, I can't help but share their sense of pride for finishing the leg.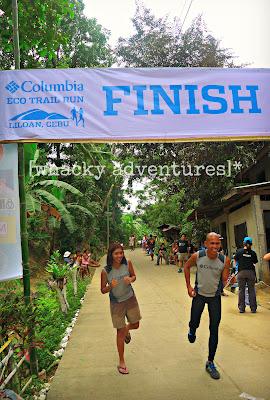 SPOTTED: Ms Andrea and Sir June of Visayan Trekkers Forum
Columbia Eco Trail Run - Leg 7  was made possible through the efforts of THE
Philippine Adventure Consultants (PAC)
, Columbia Outdoor Gear and the LGU of the Municipality of Liloan.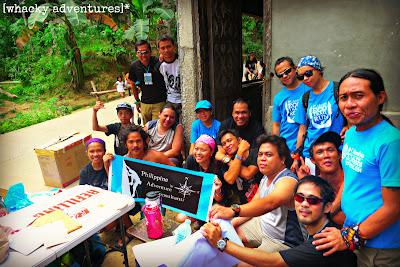 The A-Team.
Whacky Notes*
A Herculean task but achievable nonetheless.
Trail running is much like our journey through life. There are obstacles and rough terrains that help mold us to whatever person we want to become. Trail signs are guide points that lead us through the right direction. For as long as we keep our head high and our mind alert, for sure, we'd end each trial with two hands in the air and that smile of relief. 
#emo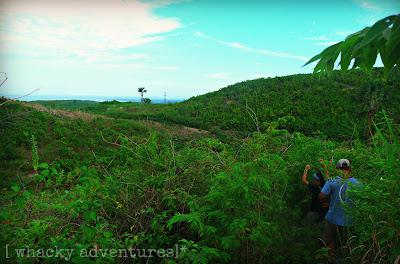 Getting lost is optional.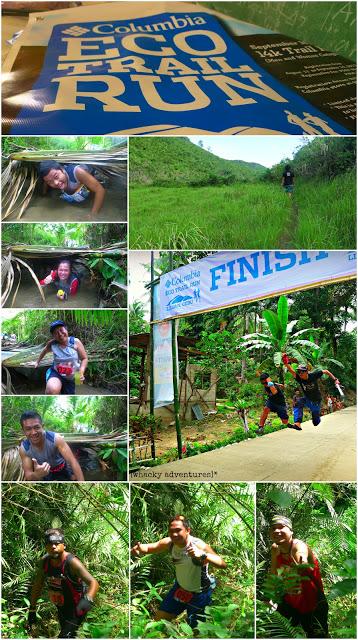 Survivors of the toughest 14K run in Cebu. Booyeah!
More Pictures at the Columbia Eco Trail Run Fan Page