Today I have a colourful mish-mash of stamping for Valentines Day. I used sponging for my base color. I used white then sponged the different colors to make them pop. Then I found it hard to pick stamping colours so I used the darkest I could find that stamped well. 
If I had not used so many different images I would have used black for everything but I thought it would be too much black. 
I finally found an awesome light solution to my pics. My mom lent me her OTT light. I had seen a posting about OTT lighting for very cheap at Walmart but my Walmart only had $100 lamps. I was able to locate this particular lamp at Micheal's but it was reg $100 down to $50 so that was too much for me right now. My mom just said "Take mine, I will pick another up this weekend." She found hers at Costco for $20. I am really impressed with it and the pics are clear as a bell now.. Hope you are able to enjoy them better.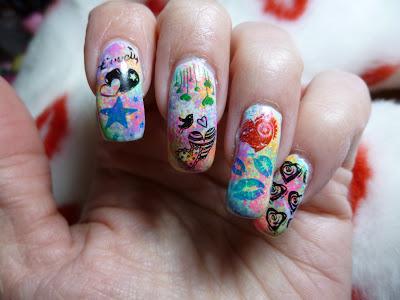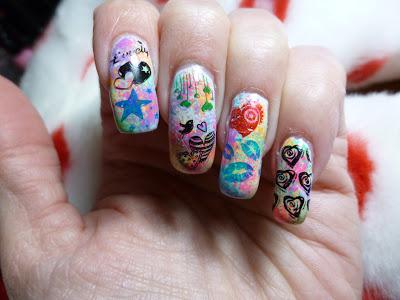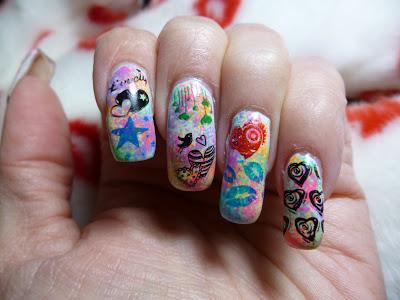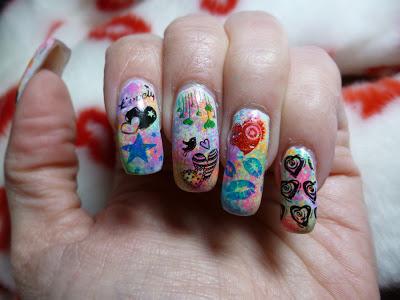 Thanks for dropping by.
Take Care of You!
Nicky