Hi everyone,
I hope everyone is doing good. I hope you liked the Strawberry Face wash review. My today's review is one of my favorite pink lipstick from Coloressence called Passionate Pink - no.7. I had mentioned this in my top 5 lipsticks tag but I had not reviewed it before. As we all know Coloressence is the make up line launched under the brand Nature's essence which is a bit popular. I have mixed reviews about this brand. Let us see how this lipstick fares in my review.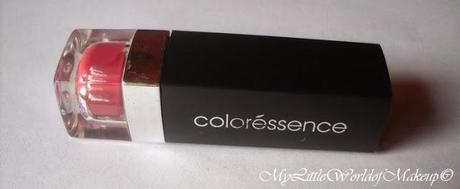 Ingredients: Contains coriander and basil extract. Full list is not mentioned. 100% vegetarian.

Price: Rs.150 now earlier was 125 bucks for 4g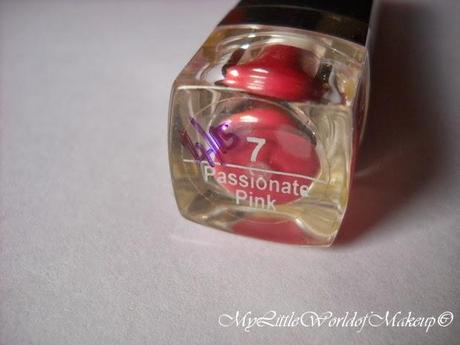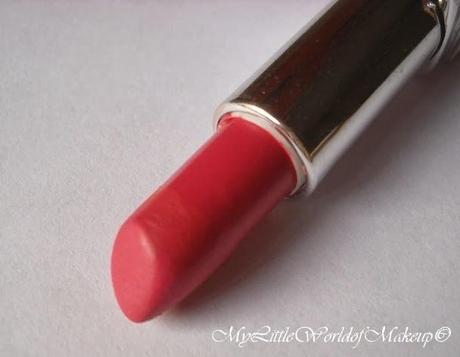 What the company says:
This moisture rich lip color nourishes, protects and moisturizes. It adds volume to your lips. This unique coriander and basil extracts with SPF - 15 enriched lip color adorns your lips with stunning shades.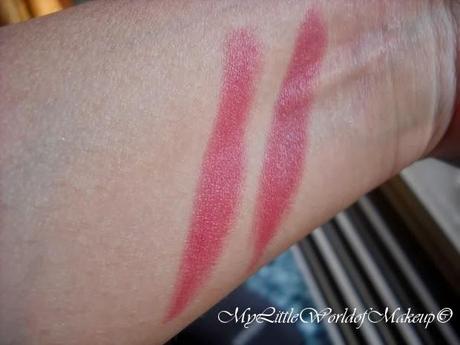 The lipstick comes in a matte black packaging. The swatch of the lipstick is visible on the bottom of the tube which is very convenient to choose if you many variants. Lately though I have noticed they just have a matte black packaging with no swatch at the bottom - may be they have changed the packaging. It looks decent not cheap according to me. The cap click locks well and is sturdy and travel friendly.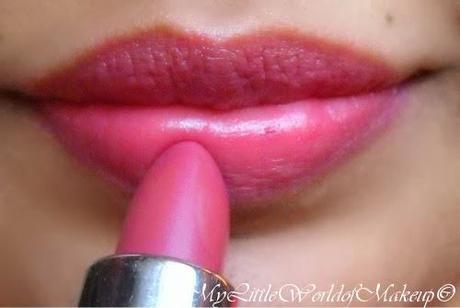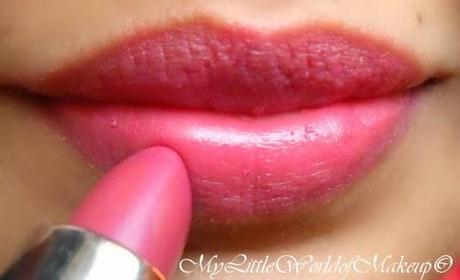 The lipstick is a blue based bright pink color. It does not look that blue and hence is very wearable. It has a matte texture. It does not go on very smooth especially if you have dry and chapped lips but not that bad I mean it does not tug your lips. One swipe gives you sufficient color since it is nicely pigmented. You can build up the intensity if you wish. There is no shimmer to it which I like. It settles into a nice matte kind of look on the lips. Because the color is bright it stays on for a decent amount of time and it does not stain the lips. The lipstick smells nice, also it has SPF 15 which is a must now a days. This shade will suit most skin tones,  if you do find it dark you can use it as a stain. Overall it is a decent lipstick in my opinion.
The Good:
Easily available even online.
Lovely bright pink color. 
Shade will suit most skin tones in my opinion.
Nice smell.
Contains SPF 15
100%  vegetarian.
The not so Good:
Complete ingredient list missing.
Dry and chapped lips girls may not like it.
Rating: 4.2/5
This is my favorite pink lipstick from Coloressence so much so a friend of mine got this one after she saw it on my lips. You must definitely try this one for sure for its inexpensiveness.
I hope my review was helpful to you. Please feel free to comment below.
Love,