If you want to add some playful colors and fun designs on your new smartphone, this  LG Nexus 4 colorful flowers case  might be just for you.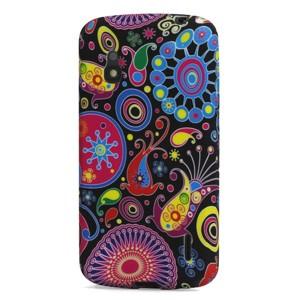 Abstract Flowers LG Nexus 4 Case
The case is specifically designed for Nexus 4 so it fits your phone perfectly.  It is made of durable thermoplastic polyurethane and will protect the Google's flagship smartphone from scratches and dust. If necessary, the case may be washed with cold water.
You will enjoy having this lovely piece of LG Nexus 4 accessories since it leaves all the functions and ports free to use, and there will never be need to remove the case. This case for Nexus 4 belongs to rather affordable range of mobile accessories and are available in different patterns on MyTrendyPhone.