Last weekend when Hubby and I were antiquing, a ceramic pitcher decorated with an aqua blue background covered in pink flowers caught my eye.  The colors stood out to me because, although this was a traditional style piece, something about the brightness of the color and pattern had a contemporary feel to it.  You might be thinking "but aqua and pink were colors of the 80's..."  Well you're right! But now since styles from the 80's are considered vintage, you can either carry on the vintage, romantic feel of this color scheme, or you can use the same color scheme with modern details to make your event feel more contemporary.  Here is some inspiration for you!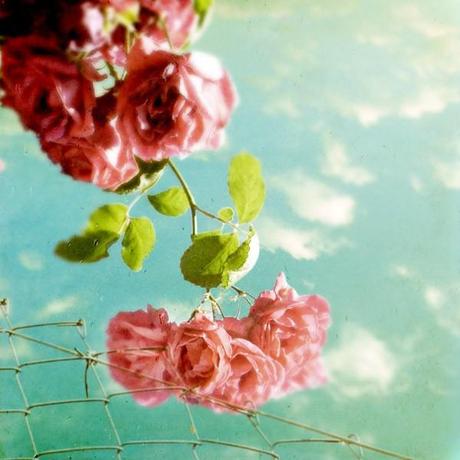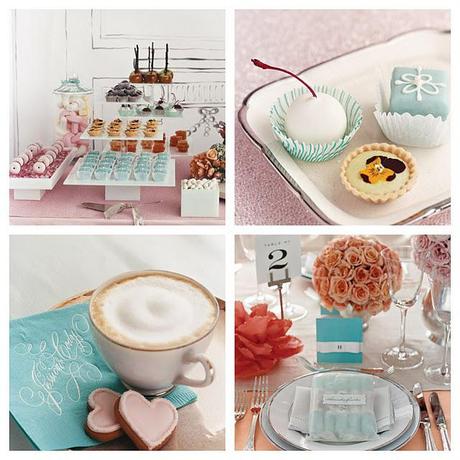 Dainty desserts, bouquets of pink roses and elegant place settings create a romantic, vintage feeling at this event.  The aqua and pink color scheme used a this
Breakfast at Tiffany's
themed wedding evokes a traditional and lovely style.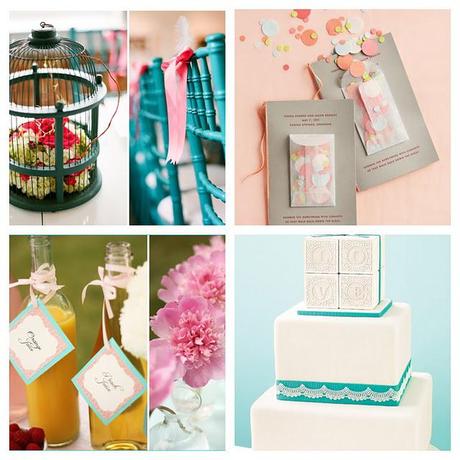 1&3 Hostess With The Mostess 2&4 Martha Stewart Weddings
Event programs with pouches of paper confetti, a cake with simple, clean lines, a little pop of orange, and bright aqua blue chiavari chairs create a contemporary feel that strays from traditional style.  Look for unique touches, clean lines and bright colors to carry out this lovely, modern look.
-Forever Lovely