Hi everyone!!
I have a lovely polish from Color Club to share with you today!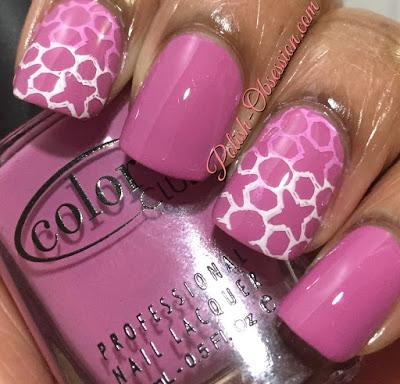 Sweet Pea is a dusty purplish-pink creme.  It's such a girly color.  The formula is pretty good.  It's a bit on the thin side, but it applies well and is opaque in two easy coats.  I stamped an image from the Cheeky Happy Nails Jumbo Plate 10 on my ring and index fingers.  I used pink and white for the image.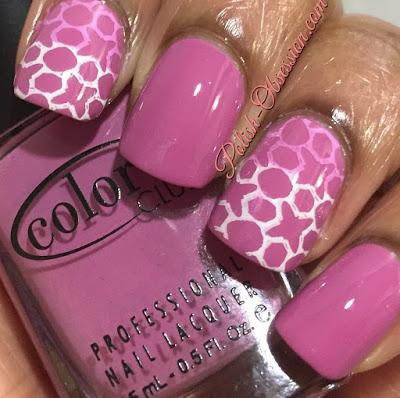 Artificial Light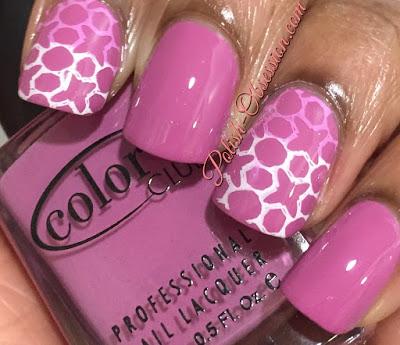 Artificial Light
Sweet Pea is definitely my kind of color.  I really liked it with this stamping combo!
What do you guys think of Sweet Pea?  Do you like wearing shades like this?