Hi fellow nail polish lovers!!
I have a pink holo to share with you for this Pink Wednesday.  Color Club Halo-Graphic is a gorgeous linear holographic polish from the Halo Hues collection released earlier this year.  It has a great formula!  It applied flawlessly and was opaque in two coats.  I used Rejuvacote as a base, two coats of Halo-Graphic, and Seche Vite Fast Dry Top Coat.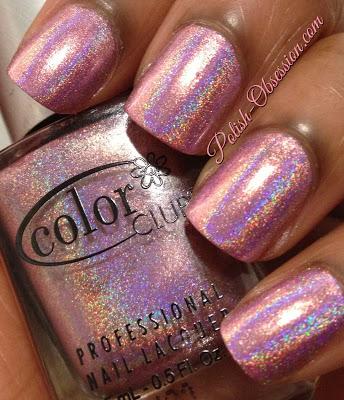 Artificial Light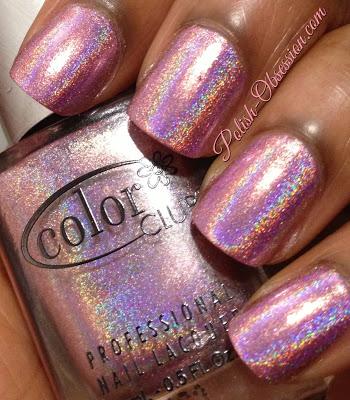 Artificial Light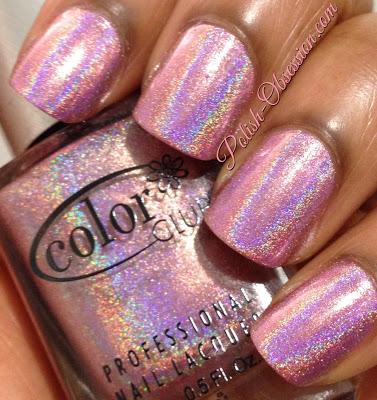 Artificial Light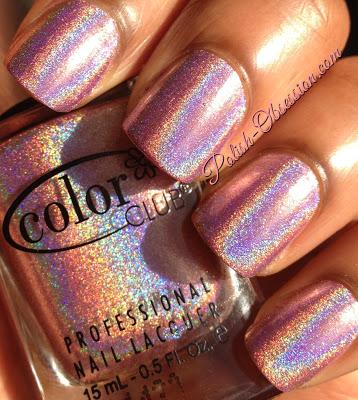 Sunlight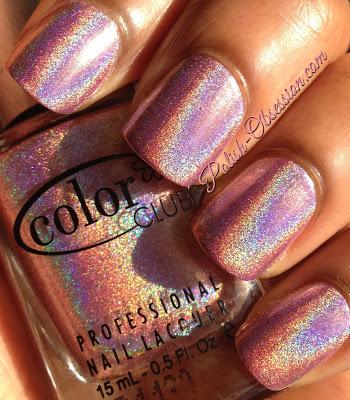 Sunlight
Isn't this such a gorgeous holo?  I didn't even need the sun photos to show off its beauty.  I can't get enough of these halo hues polishes.  I love them.
What do you guys think of Halo-Graphic?  Do you have this beauty in your stash?