I'm obsessed with this project for a number of reasons. One is that it involves scarves, my favorite accessory. I have a gazillion of them (Grandma is a chronic knitter), some of which see the light of day less often than others (Grandma is a chronic knitter). Also, this is officially the easiest project I've ever blogged! From start to finish this project only takes about 15 to 20 minutes. It keeps me from feeling guilty when I don't wear a lovingly made gift as often as maybe I should (seriously, it's her only hobby), plus it's color blocking!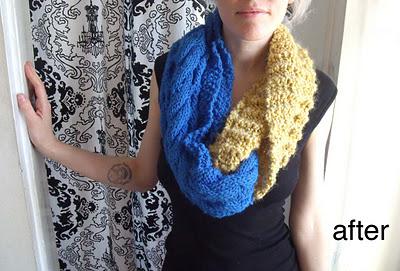 Materials needed
-2 knitted scarves (each at least 35" long)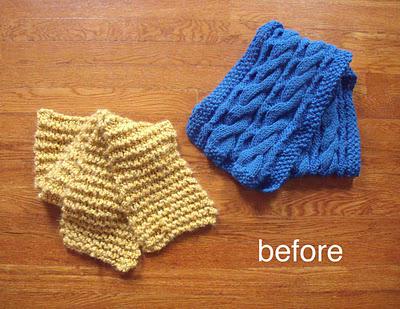 Step 1: On each scarf, measure a length of 35" and cut.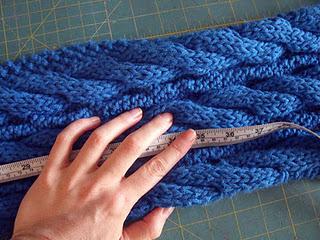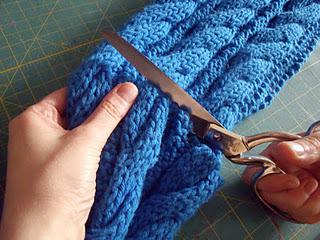 Step 2: To prevent unraveling, sew straight across on the two ends you just cut.
(If you're still worried about the knitting coming loose, sew two rows of stitches.)

Step 2: Once both pieces are the correct length, lay the two scarves out flat so that they form an X.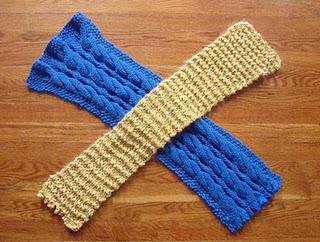 Step 3: Fold the bottom right side upward to lay over the top left side, about 2 1/2" away from the top edge.
(This staggering will help to eliminate some of the bulk.)
Step 4: Repeat the previous step, this time bringing the bottom left side up over top right, again 2 1/2" from the top edge.

Step 5: Binder clip or pin each of the edges to prevent them from slipping out of position.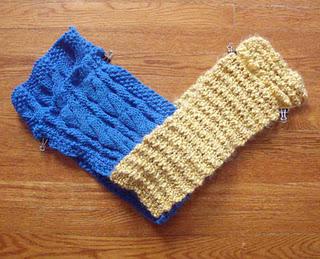 Step 6: Sew straight across on the two pinned sides.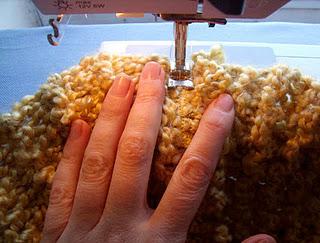 When you've finished this step it should look like this: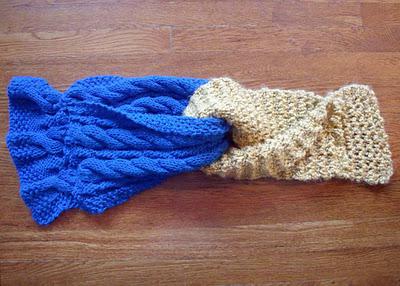 Step 7: Fold your project in half so that the top edge of one scarf is aligned with the top edge of the other (the good sides should be touching one another). Clip or pin into place.

Step 8: Sew straight across.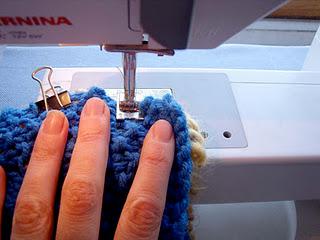 When you finished flip your right side out and the back seam you just sewn will look like this: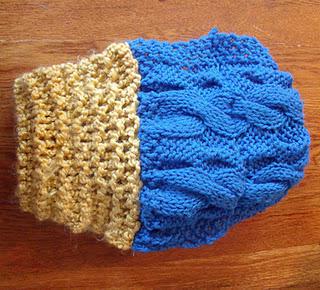 Like I said, crazy CRAZY easy.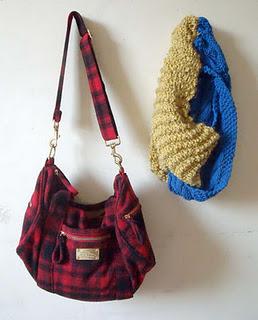 Depending on how long your scarves were to begin with you may even have enough leftover to make a second one.
TOOLS
*scissors
*tape measure binder clips
*sewing machine (or needle and thread)