Yes, it's color blocking again! Seeing as I'm still far from over it, I thought I'd do a variation on the
color block scarf
project from a few weeks ago. Like the scarf, this project is a quickie with bold, colorful results and only requires two pairs of old tights to make.
My habit of wearing boots with tights and no socks has given me plenty of holey-footed tights that are still in pretty good overall condition. One of these days I'll learn (maybe), but in the meantime it's given me plenty of material to choose from.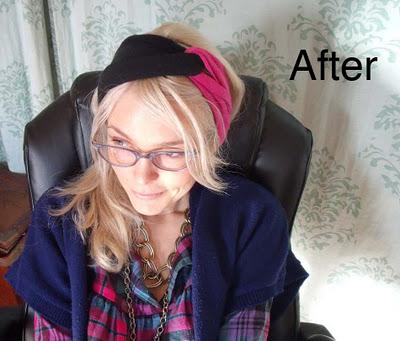 Materials:
-2 pairs of tights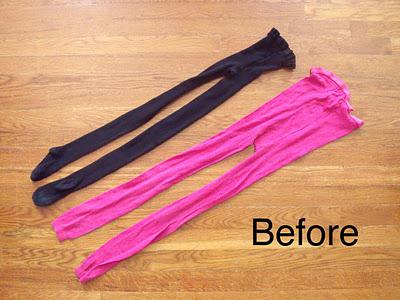 Step 1: Cut one leg off from each of the two pairs of tights.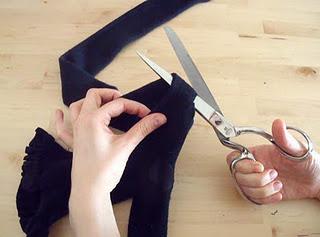 Step 2: Lay the legs over top one another so that they create an X.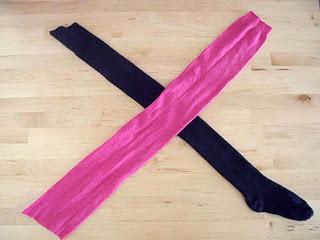 Step 3: Fold the bottom right side upward to lay over the top left side, so that the two edges are flush with one another.
Step 4: Repeat the previous step, this time bringing the bottom left side up over top right.

Step 5: Wrap the pieces around you head to see where the two sides meet.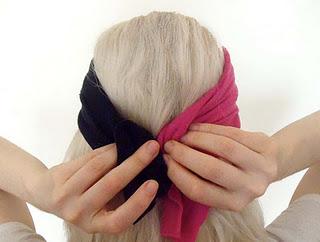 Step 6: Put a line at this spot on each side using tailor's chalk.


Step 7: Lay the right side over the left side, making sure that the two lines are directly over top one another.

Step 8: Sew directly across that area.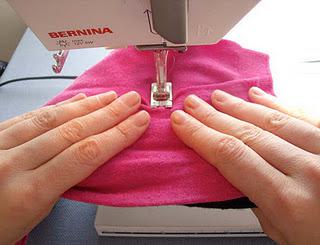 Step 9: If you have a lot of excess material, cut it off with a pair of scissors.

*When you flip the headband right side out, your back seam will be nice and clean.
The back will look like this...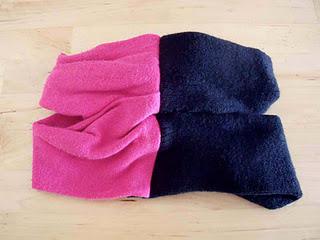 ...and the front like this!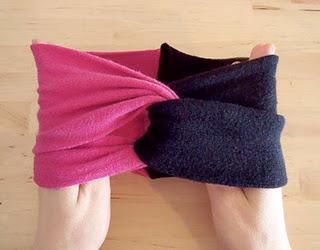 You can use the other half of the tights to make a second headband to give as a gift. Nobody will ever realize that you used to wear these on your legs.
TOOLS
*scissors
*tailor's chalk or pen
*sewing machine (or needle and thread)