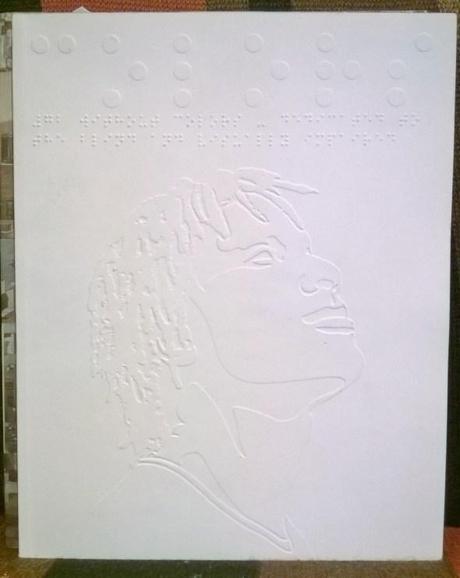 Colors: 72 Without Colors Magazine Fall 2007, Front Cover
I found this the other day, it is a magazine I picked up back in 2007 when I was at university.
This paticular issue was dedicated to the blind and visually impaired, its front cover was an embossed image along with braille – you can see the image and the title on the back cover.
It contained stories from people who are blind or have visual impairment and some fantastic photography. An audio cd with the entire reading of the magazine came with the issue.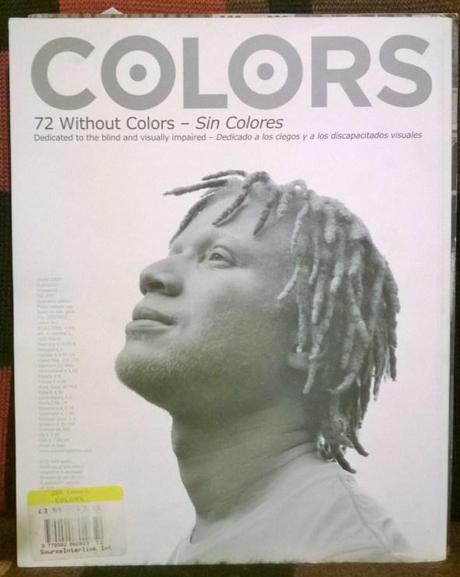 Color: 72 Without Color Magazine Fall 2007, Back Cover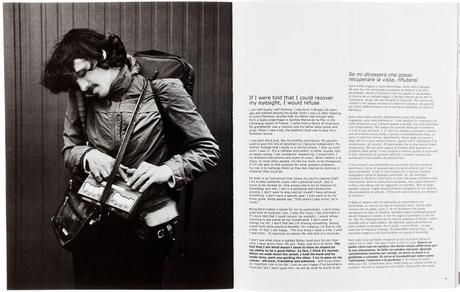 Photograph of Tcha Limberger from Color: 72 Without Color Magazine Fall 2007
Color Magazine | www.colorsmagazine.com
Color: 72 Without Color Magazine | www.colorsmagazine.com/magazine/72/