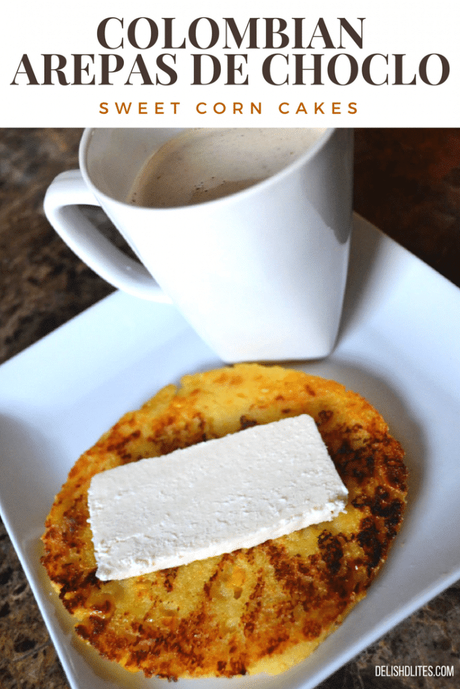 My dear husband, who's half Puerto Rican and half Colombian, introduced me to all things Colombian. I'd never eaten Colombian food or visited a Colombian bakery before we met. Damn, I was missing amazing food for such a long time! Colombian food is amazing. It's like earth-shattering, soul-soothing good. These arepas de choclo are one of my favorite things to order at my local Colombian bakery.
Choclo is the Quechua word for "tender corn" aka the new corn of the season. This Andean large kernel corn can be found in the frozen section of many Latin supermarkets. It's less sweet and starchier than regular corn.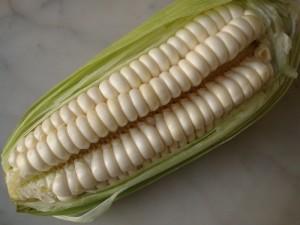 Choclo is the most authentic corn to use for this recipe, but I love using fresh corn that's been shucked and frozen for this recipe. The natural sweetness of traditional corn lends well to this dish. Plus it's much easier to find. The corn is mixed with masarepa, a special pre-cooked cornmeal that's essential for arepa making. Arepas were traditionally made by soaking the corn and then manually pounding the grains to remove the seed germ and the outer lining. The remaining part of the corn was then cooked and ground, and made into arepas. This labor intensive process is now done on an industrial level, so you can buy the dried precooked corn flour and make arepas quickly and easily. Don't confuse masarepa with masa harina, which is for making tortillas and is ground corn that has been treated with lime. Masarepa comes in 2 colors, white and yellow. Traditionally, the yellow type is used for this recipe.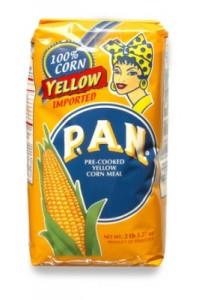 I don't recommend using regular cornmeal, it just won't come out the same! Luckily, masarepa is quite common nowadays, and can usually be found in the Goya or Latin food section of your local supermarket, or even online!
These arepas de choclo are sweet, crunchy, chewy, yummy deliciousness. They're not 100% authentic, as I add some shredded mozzerella to the mix, but they are definitely 100% delicious! Being from NJ, there's a huge Colombian population here, so I'm lucky enough (and spoiled) to have arepas de choclos at my disposal whenever I want. But if you don't have a Colombian bakery near you, now you can still enjoy these delish arepas de choclo whenever you want!

1 cup frozen corn kernels
1 cup yellow masarepa
1/4 cup unbleached AP flour
1/3 cup raw cane sugar
1/4 tsp kosher salt
1 cup grated whole milk mozzarella
1 1/2 cup fat free milk
2 tbsp unsalted butter
Optional for serving
Colombian quesito or Mexican queso fresco

Grind the frozen corn kernels in a food processor until mostly fine. If you don't want any chunks, you can grind the kernels until fine.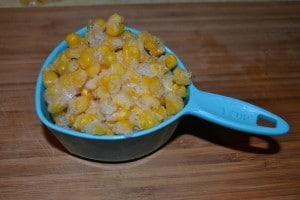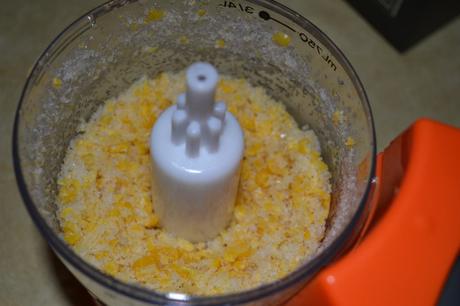 In a large bowl, mix together the ground corn, masarepa, sugar, flour, salt and shredded mozzarella. Set the bowl aside.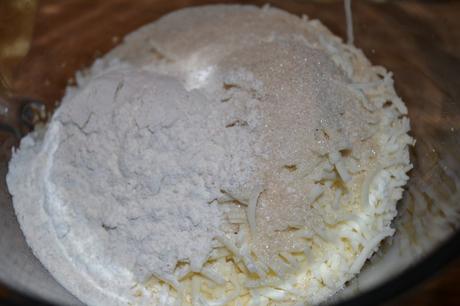 Measure 1 and 1/2 cups of milk in a measuring cup and toss the 2 tablespoons of butter. Heat up the milk in the microwave for 2-3 minutes, or heat in a sauce pan, until the milk is warm and the butter is melted.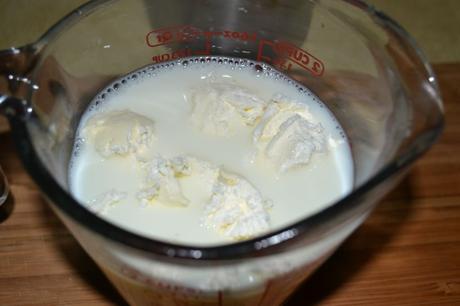 Pour in the warm milk and butter into the bowl. Stir the mixture with a wooden spoon until there are no lumps.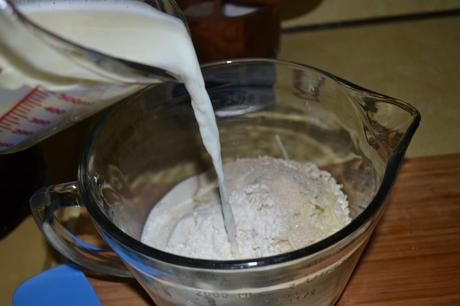 You may look at the batter at first and think there's too much liquid. Don't panic! Masarepa needs a few minutes to absorb the liquid.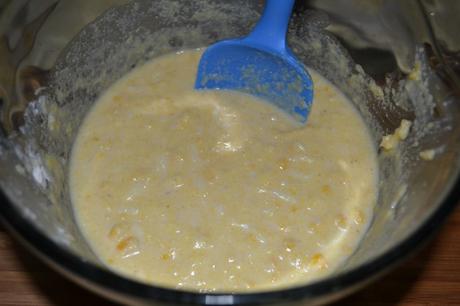 After a few minutes, you'll notice the liquid is absorbed. Your batter will now have the consistency of thick pancake batter. It's perfect and ready for griddling.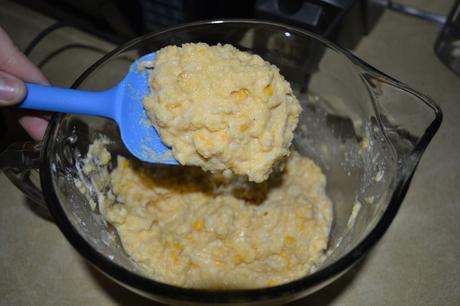 Heat a griddle or large pan on medium and lightly butter it. You can also use cooking spray, but butter gives these a delicious flavor.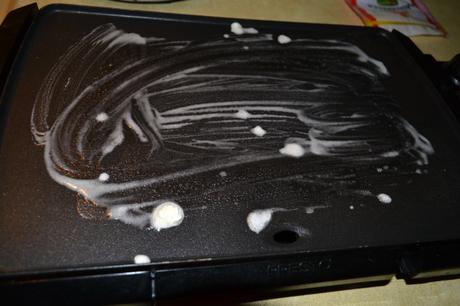 Spoon ¼ cup of batter in to the pan to form 4 inch round "pancakes". You will have to pat down the batter with a silicone spatula or spoon. I also like shaping the edges by lightly pushing them in with a silicone spatula.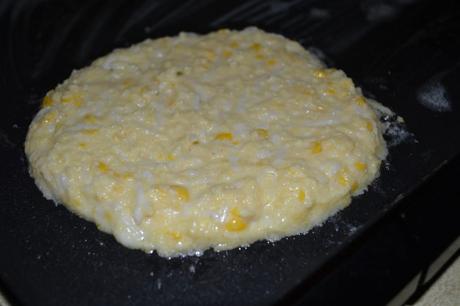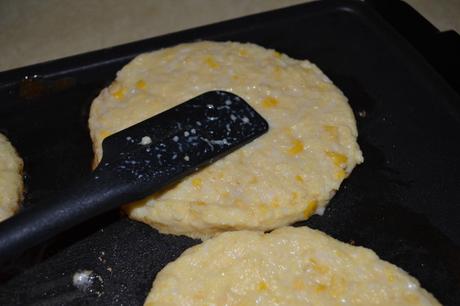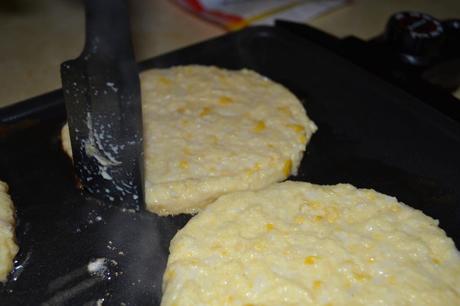 Cook the batter for around 2-3 minutes on the first side, until golden brown. Then flip and cook for another 5-7 minutes.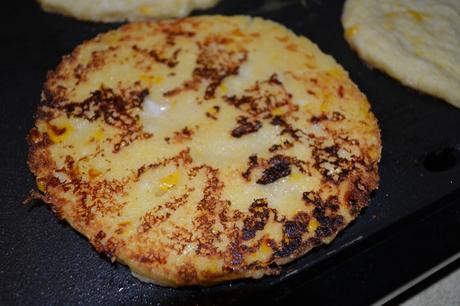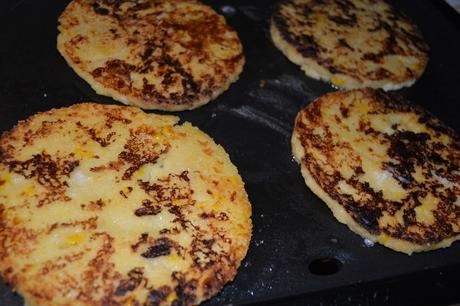 Once the patties are brown on both sides, you're ready to serve. I like doing 2 different things with these. The first is to serve them simply with a cup of coffee and a slice of Colombian quesito.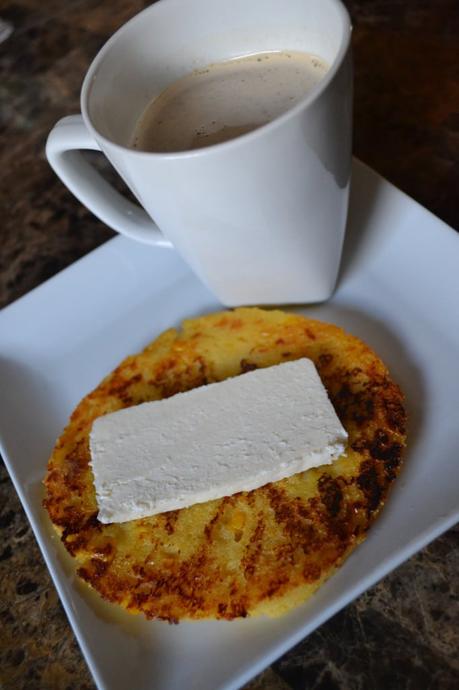 If you're feeling wild, you can stuff these arepas with a piece of sliced mozzerella to make the ultimate sweet, salty & cheesy snack, the MOZZAREPA! Simply use a knife to split the arepa into 2 halves, and lay the cheese inside. Put the halves back together and griddle on low until the cheese is melted.
Happy eating!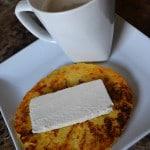 Colombian Arepas de Choclo (Griddled Sweet Corn Cakes)