Collector Spotlights are some of my favorite things to post here on Confessions of a Doll Collectors Daughter. Why? Because it gives collectors a chance to tell their story– and everyone's story is different and interesting! Here's the newest spotlight post!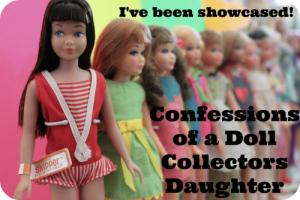 Collector Spotlight Badge
Q: Tell us a bit about yourself.
A: I'm known as Nella online. I'm 21 years old university student and live in Central Canada. I speak both English and French fluently. I'm a huge history buff and lover of science.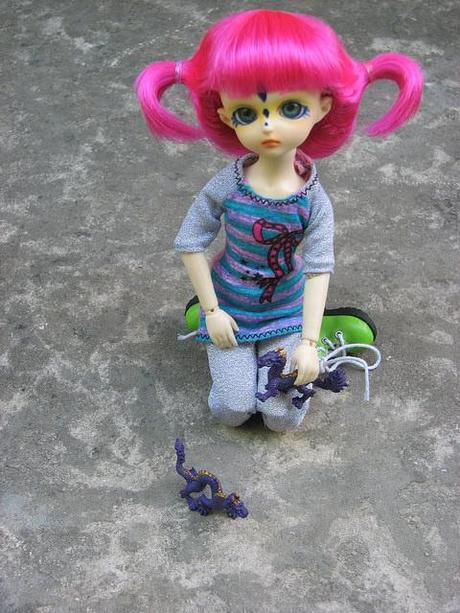 Lottie (Cherishdoll Slim Pia)
Q: How long have you collected? How did you catch the collecting bug?
A: I've been collecting since 2006, so about 8 years now. I've always had the collecting bug though. When I was a kid, I collected interesting rocks, mini toy Furbies from McDonalds and Groovy Girls.
Q: What do you collect? Describe your collection.
A: The focus of my collection is Asian ball-jointed-dolls (also known as BJD's or ABJD's), though I do have a few that are the exceptions to that rule. The odd ones out are my 11cm Obitsu doll, my pose doll, who has no articulation, two Monster Highs, two Disney Fairies and one action figure. So I have 22 dolls, 14 of which are BJDs. Most of my dolls are from Chinese companies. My dolls vary in size from 11cm to 62cm. I prefer dolls with smiles, large eyes and unconventional features. My dolls may not all be pretty but they have character. I have a secondary collection of anime figures, most of whom are articulated.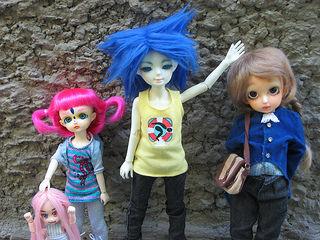 Haitsu Kyaa (Obitsu 11cm), Lottie (Cherishdoll Slim Pia), Finn (Bobobie Bao) and Viviana (IslandDoll Jessie)
Q: What made you latch on to doll collecting?
A: Honestly, I've always loved dolls, so it was a given that I would end up collecting them in some way. The reason I chose ball-jointed-dolls as my focus, instead of antique porcelain baby dolls or vintage Barbies, is the customizability and articulation. I'm a very creative person, so being able to make my dolls unique and use them as an artistic outlet was kind of a big deal.
Q: Do you share this hobby with anyone? Did anyone inspire you to to collect? Who would you like to share this hobby with?
A: I'm lucky enough to be able to share this hobby with my sister and one of my cousins. It's actually because of my sister that I found out about these dolls to begin with. She's a huge inspiration to me, even though our collections are very different.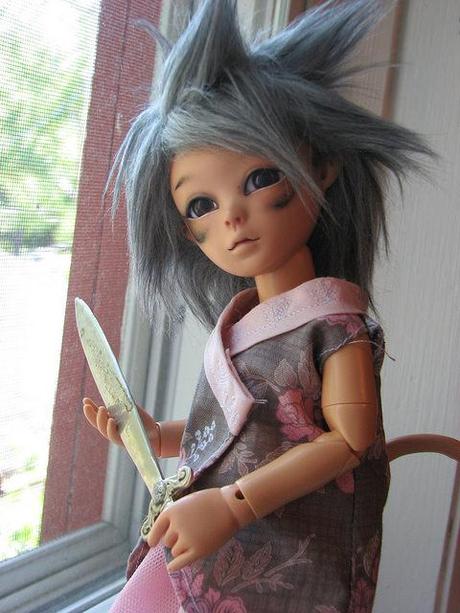 Tazyep (Impldoll Gela) (Kewpie83's note- love this one!)
Q: What are your 'grail' items? Have you found any of them yet? Why are they your 'grail' items?
A: My grail items are Volks Super Dollfie Cute Sora, Sugarble Serena with Naga tail and Soom Cheshire Cat. The reasons why they are my grail items is different for each one. For Sora, she was the very first full-set limited doll that I liked. Everything from her face to the fact that she's an adaptation of Puss in Boots caught my eye.
As for Serena, it's all about the Naga tail. I followed the articles about the crafting of the tail and swooned over the final production photos. A half-human, half-snake doll with a fully jointed tail? How neat is that! Cheshire Cat's grin is infectious and charming. Once I saw him in person, I knew I had to get one of my own. I actually was able to purchase the precise one that made me fall in love with that doll and he's the only grail I've gotten so far.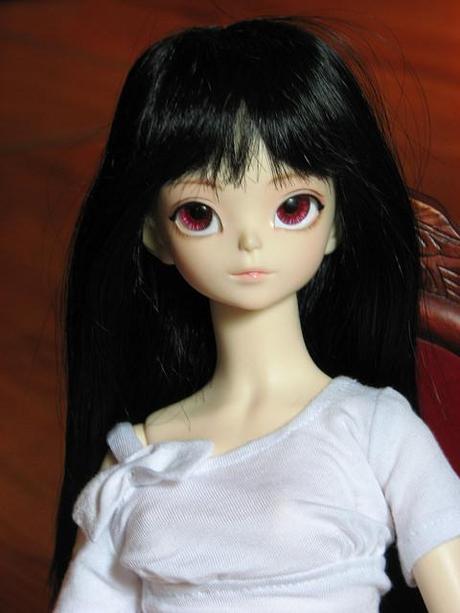 Han Lishuang (Dollzone Shuang Er)
Q: Spotlight a few of your favourite pieces in your collection. Tell us their story.
A: I hate to play favourites since all of my dolls embody characters in my stories, but aesthetically, my favourites right now are Lily Dahl, my Souldoll Lily C and Han Lishuang, my Dollzone Shuang Er. They're easily the prettiest dolls I own and both have an air of grace about them.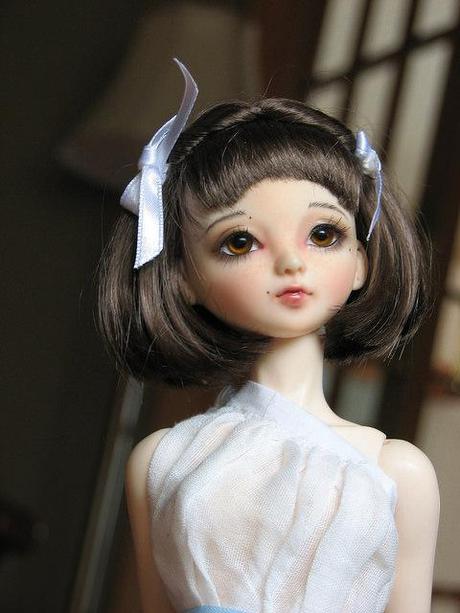 Lily Dahl (Souldoll Lily C) (Kewpie83's note: This doll is adorable!!!!)
Q: Do you collect in box or out of box? Why?
A: I collect out of box. I get the most enjoyment out of playing with my dolls and handling them, not staring at them like a museum exhibit.
Q: What is the most fun aspect of collecting?
A: The most fun aspect of collecting to me is customizing. It's amazing what a change of outfit and a new faceup can do.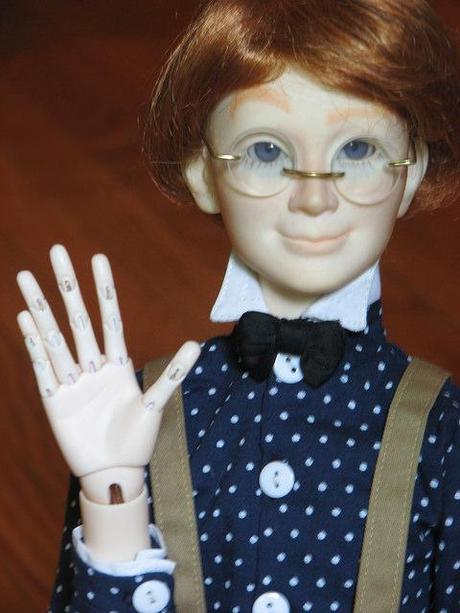 Benjy (Kewpie83's note: Cool hands!)
Q: Do you have any personal stories you'd like to share that deal with your doll collecting?
A: Two of my most interesting stories about doll collecting have to do with how I got my dolls. The first one is the story behind my Souldoll Tiffee. She was the very first ball-jointed-doll I saw in person. My sister bought her second-hand and introducing me to ABJDs. In the spring, I came home from school to find that the doll had arrived. When she handed her to me, I knew I had to have one of my own. Even the fact that the doll's head spun around like in the Exorcist when we passed her between us didn't stop my enthusiasm! So two years later, when my sister decided to sell her, I bought the doll. She's been repainted, given a new style and different eyes and wig but she's still the doll that started this whole crazy adventure.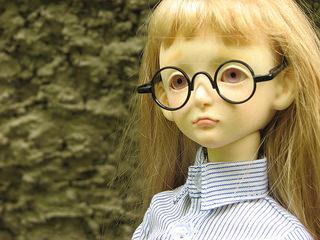 Souldoll Tiffee with modified eyelids
The second story has to do with my pose doll. What happened was that I was spending the summer at my family's cottage and my Granny took me into the closest small town. We decided to go to a second-hand store that we had never visited before. I was milling about and one of the workers approached me and started asking about the doll I had with me, my third BJD. So I told her about ball-jointed-dolls and mentioned that I have a doll collection. The worker then pulled down this gorgeous doll from one of the top shelves and wound her up. I had never seen such a beautifully painted face and decided to buy her. When I was being rung up by a different employee, she gushed that 'Linda' was finally being sold. It turns out that this doll had been sitting unsold for so long that the employees had named her. I thought she looked more like an 'Emily' or an 'Emma' but I wanted to keep that bit of her history, so she's now called 'Emmalinda'.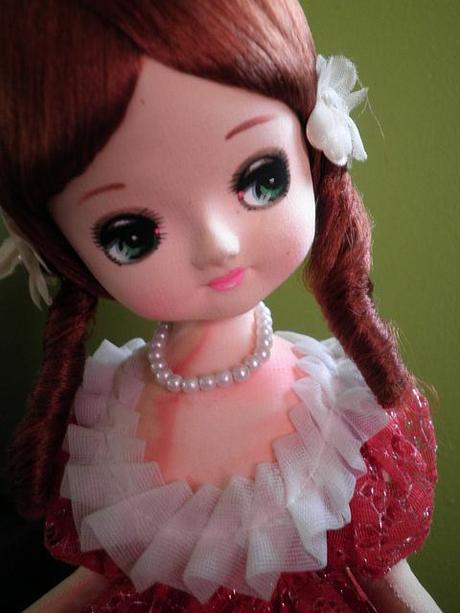 Emmalinda
Q: What advice would you give new collectors out there that feel they need to 'hide' their hobby?
A: My advice to new collectors that feel the need to hide their hobby is to not disguise their passion for any hobby or interest. While it doesn't need to be known to acquaintances if you don't feel comfortable with sharing that information, it's nothing to be ashamed of.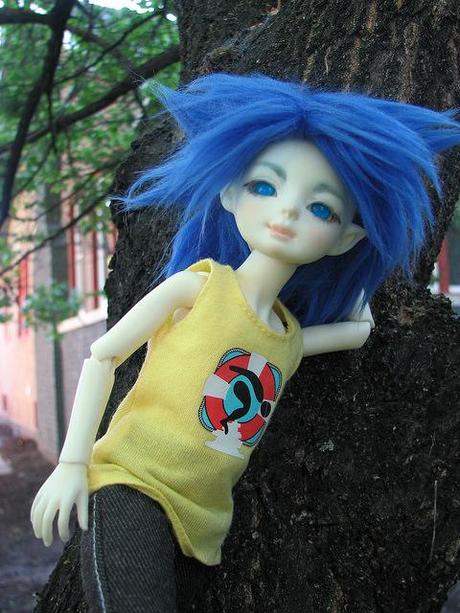 Finn (Bobobie Bao)
Q: Give me 3 tips (in general) on how to cultivate a great doll collection.
A: Three tips on how to have a great doll collection, eh? One, have a theme. It doesn't need to be super precise, but you need to know your tastes. Don't fill your collection with dolls you don't love because you think you need to have a complete line to be a collector.
Two, pace yourself! I'm not the most wonderful example of this, since my collection has ballooned in the past two years, but it's still very important to keep in mind. By pacing yourself, you can figure out whether you really do want a particular doll or if it's a passing fancy. Plus, you have more time to appreciate the little things about the collection you already have!
Lastly, my third tip is to get out there and have fun! Meet other collectors and share your passion.
Q: Are you a doll customizer? Talk to us about what you do!
A: I am a doll customizer of sorts. Since I collect ABJDs, it's easier to customize them than fashion dolls. I've painted almost every single one of my dolls. My most ambitious custom is one I'm currently working on, Nagisa, a normal skin Bobobie Pixie. I'm blushing the body and head to be a cool brown colour and I'm completely reshaping the bust. I'm also working on my first Monster High repaint.
Q: What kind of future do you see for this hobby?
A: I think the doll collecting hobby will continue to change and evolve in the future. There may be less brick-and-mortar stores and local doll clubs, but I think the global online community will take their place. It's a hobby that will never go away since there will always be interesting dolls and those who enjoy them.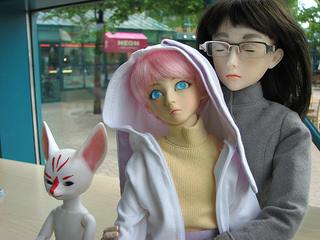 Little Chaos (Fallindoll Force), Horu (Ninodoll Woo.U) and Noah (Doll Family An Ping)
Q: Last, but not least, if you feel there was something I didn't ask, write it down anyways!
A: Just because my collection is focused on ABJDs doesn't mean I don't like other dolls. I love many different doll lines and I'm always interested in seeing people's collections. If I didn't collect the dolls I do, I would probably have Kurhns, Pullips, Ever After High girls, Liccas and Barbies from the late 60s. Who knows, maybe someday I will!
Q: Links to your blog, flickr, etc.
A: https://www.youtube.com/user/NellaCuriosity
https://www.flickr.com/photos/fastfeetnella/
http://fastfeetnella.deviantart.com/
http://fastfeetnella.blogspot.ca
For those who prefer to watch spotlights, here's the video version, edited by Nella!
I would like to think Nella for sharing her collection with everyone!  Nella, feel free to use the badges in this post to spread the word about your spotlight post!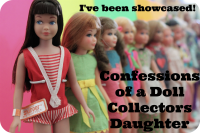 Blog Badge
Be sure to check out Nella's websites for more photos of her awesome collection and don't forget to leave kudos here in the comments or on her various sites!
If you want to be highlighted in a Collector Spotlight post, go here for more details!
September 19, 2014. Tags: collector spotlight. Category: Articles and Doll Histories, Category: Uncategorized.