Happy Janmasthami to all of you :D. #JustRealised Lord Krishna must have been a Leo too :P ;) Duh! No, I am not speaking of his Narasimha avatar. (Hey, I don't mean to hurt/disrespect anyone's religious belief.)
Coming back to the post. Most of you might know already about my recent win in Medplus beauty contest. I have received the gift vouchers as of now and waiting for the rest of the prize :P. Following are some of my buys from Medplusbeauty.com. Yeah, I know I am lucky :P :D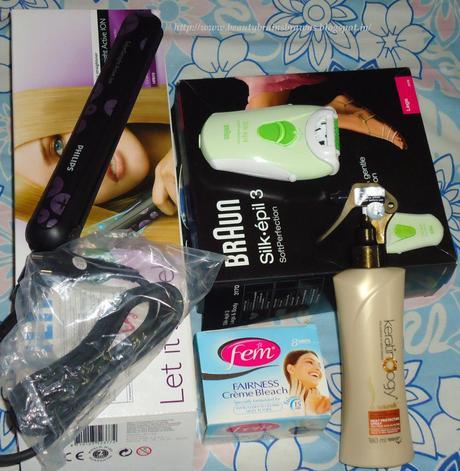 Fem Fairness Cream Bleach Milk Pearl & Blueberry

Sunsilk Keratinology Heat Protector Spray  

Philips Hp8310 Thin Plate Straightener 

Braun Silk Epil Soft Perfection Easy 3170 L Epilator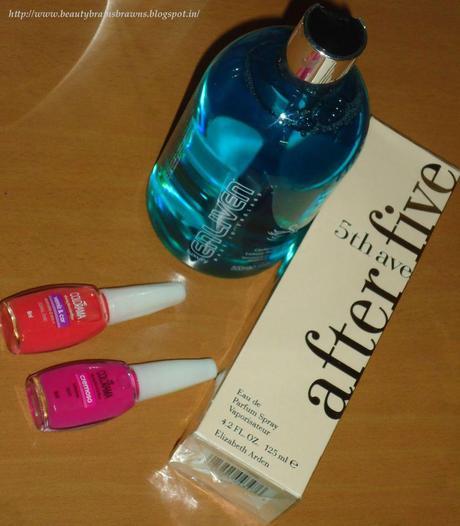 Enliven Calming Luxury Bath+Shower Gel

Maybelline Colorama Nail Polish 760 Coral  

Maybelline Colorama Nail Polish 221 Sexy

Elizabeth Arden 5th Ave After Five Eau De Parfum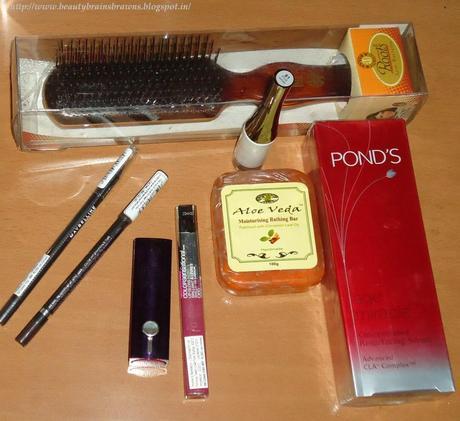 Aloe Veda Moisturising Bathing Bar - Patchouli With Cinnamon Leaf Oil 

Lotus Herbals Color Dew Nail Enamel 81 Pure White  

Faces Long Wear Eye Pencil Metal Brown 05 

Maybelline Vivid & Smooth Eyeliner 007 Metallic Silver 

Maybelline Color Sensational Lip Gloss 065 Hooked On Pink  

Bourjois Sweet Kiss Lipstick 51 Rose Seduisant

Roots Anti Bacteria All Purpose Brush

Pond's Age Miracle Concentrated Resurfacing Serum
Next is my haul from Stylecraze.com :D. This time my package got delayed by more than 10 days, and no, it wasn't due to
Stylecraze's or aramex's fault, but the courier guy who was responsible for my package, had gone on a holiday for a few days, along with my package :P, and here I was irritating the hell out of
Stylecraze's and aramex's customer support day and night.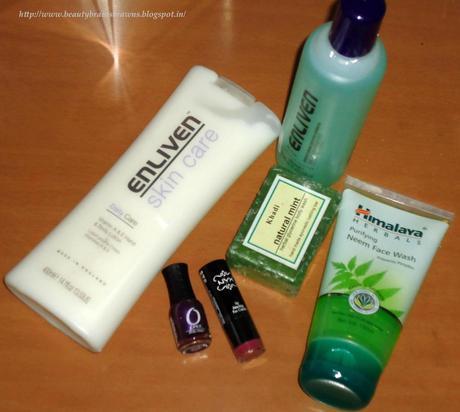 Enliven Nail Polish Remover With Strengthening Pro Vitamin B5

Enliven Daily Care Vitamin A And E Hand And Body Lotion  

Himalaya Purifying Neem Face Wash

NYX Round Lipstick in Doll

Orly Miniature Nail Lacquer in Velvet Rope

Khadi Natural Mint Soap
Another random buy,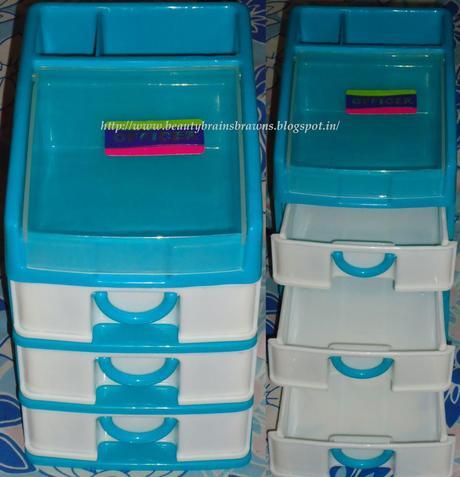 I needed a makeup organizer/drawer and I got this one from a local store. Guess what, it costed me Rs.170 only, but the major con is, it's really small and my skin care products won't fit in and I need atleast two/three more of this to fit in my whole makeup stuff :P. Still on the hunt for an affordable
makeup organizer/drawer
. Couldn't find it in Big Bazaar, neither any local shops near my place has those large stackable plastic drawers. If anyone from Kolkata reading this, knows from where I can get them, kindly let me know!
So that's my haul. Some of them are repeated buys, so would do a separate swatch post for the new shades of the repeated products and lots of reviews coming up. ;)