This year, I really want to showcase little pieces of my collection.  This post features two of the more interesting pieces in my collection.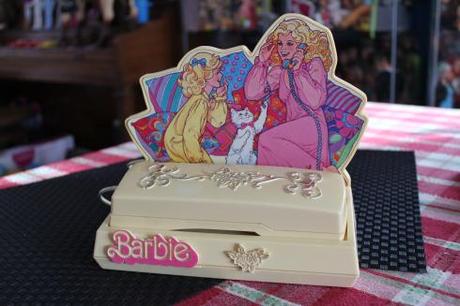 1983 Phone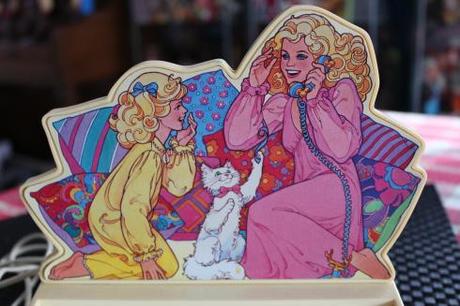 1983 Phone Graphic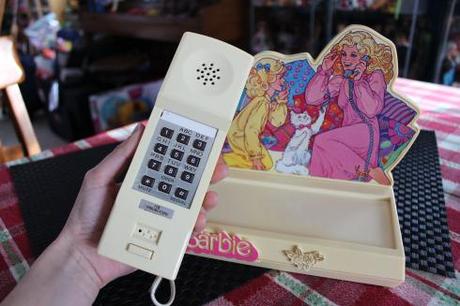 1983 Phone
The first piece is a Super Star Barbie and Skipper telephone from 1983.  Made in China for Fun Communications, this can be used as a telephone or knick knack holder.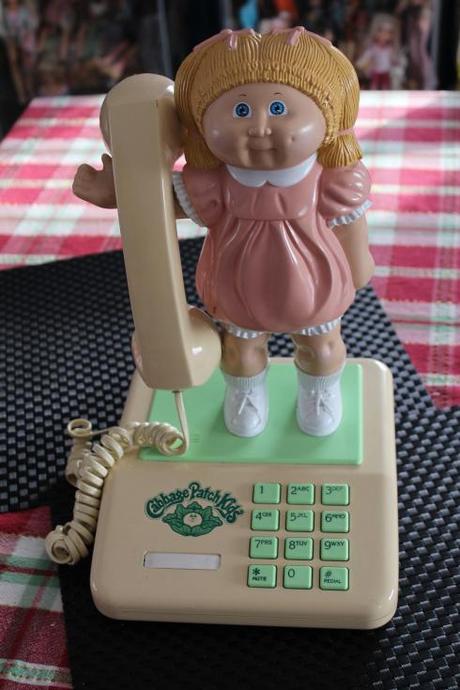 CPK's 1984 Phone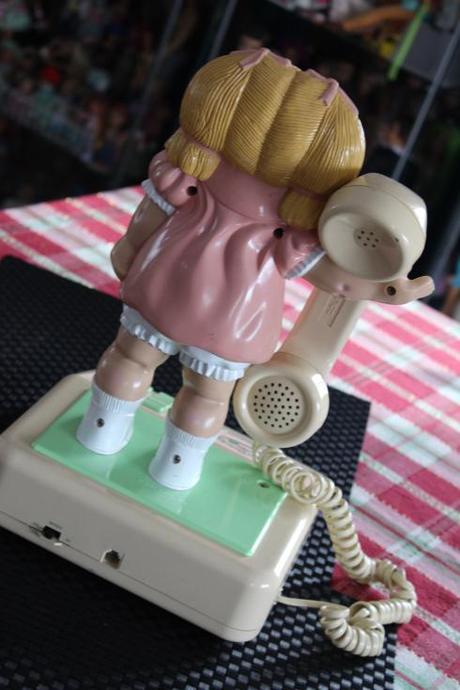 CPK's 1984 Phone
The second piece I wanted to show off is one of my newest.  I received this fantastic Cabbage Patch Kids telephone for my most recent birthday.  This telephone was made by Coleco in 1984 and features a Cabbage Patch Kid with molded yarn hair.
Neither of these phones seem to work, but they are both stand out pieces in my collection. I don't know about you, but I love the 'extras', those items that aren't dolls, but are off shoots of them.
Do you have any fun telephone-like items in your collection?  Do you collect dolls only or off shoots like these phones? Share your thoughts below.
February 8, 2015. Tags: CPK, mattel, skipper, spotlight. Spotlight Posts, Uncategorized.