Spiritual aspect fuels pastor's saintly collection | SILive.com
: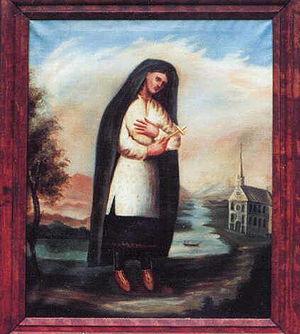 Image via Wikipedia
"
STATEN ISLAND, N.Y.
-- Upon entering the rectory at St. Adalbert's R.C. Church, Elm Park, one is struck by the abundance of statues of saints on display. It's no coincidence that the pastor of the church, the Rev. Eugene Carrella, has been a collector of saints' statues and religious
relics
since he was a youngster.
When Father Eugene moved to Staten Island from Brooklyn in 1967, he was 9. He lived in Westerleigh and later Willowbrook, where his parents still reside.He became a collector of statues of saints, relics -- which are actual pieces of bone or flesh from saints -- and holy cards at a young age, ever since his grandmother gave him his first statue, of
St. Lucy
."
Father Eugene hopes to establish a chapel-museum hybrid, in which his relics and statues can find a permanent home. It would be a place "where these relics, statues and holy cards can be properly displayed and the people can come to properly venerate them," he said. 
Despite his seemingly large collection, there are still pieces that exist that he is on the lookout for. "One of them is blessed Kateri Tekakwitha (1656-1680). She was Native American and has roots in upstate New York and Canada." 
He says that there are a lot of imitations on the market, especially on-line. A genuine relic has a wax seal and a document with a corresponding seal. "Some people have learned how to create the seal and document and I've come a long way in learning how to tell if (the relics) are fake." 
Related articles