Another day, another beautiful wedding. Our friends Shayne and Daniel got married in a former apothecary in Cold Spring, a beautiful town in the Hudson Valley.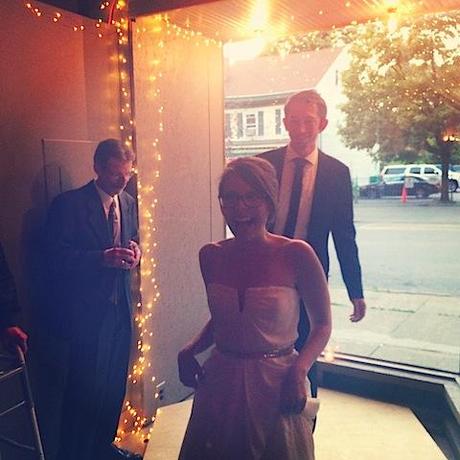 The ceremony and reception were unlike any I've ever been to, but it was perfect… and perfectly them. I must have been really feeling the joy, because Brien and Ilet loose on the dance floor! (For the past ~15 years, dancing has been a cringe-worthy experience for me.) It was a wonderful night, and so special to be surrounded by love and good friends. Two of our friends had just gotten married, and Brien and I will be this coming weekend. It was kind of like a little wedding-circle-of-life thing!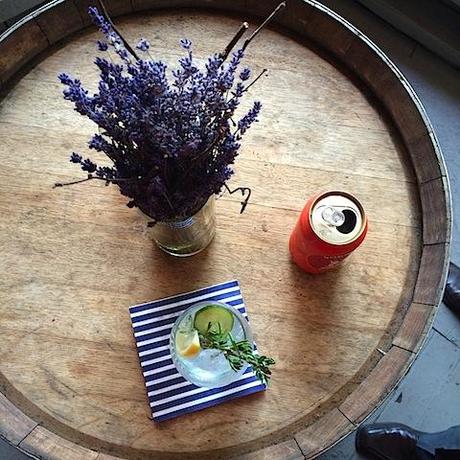 I'm glad we were able to celebrate on Saturday night, because Sunday morning I woke up with a bad cold. We had a long day of errands ahead of us, but they were fun, wedding-related errands. And we kicked it off with some (hopefully healing) sips and bites at Peacefood: chickpea fries, roasted Japanese pumpkin sandwich, and a big green lemonade to chase the sniffles away.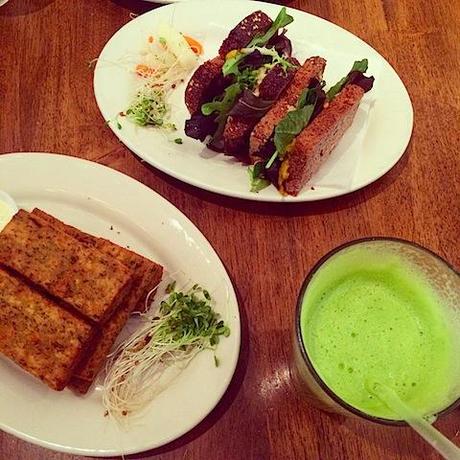 Hopefully, this week is going to be all about rest, Mucinex, Benadryl, tea, and books… at least until the weekend, when we go out for the wedding. Anyone else catch a fall cold?