I sometimes feel that butter cakes are rather plain and boring. And they are seldom their worth in calories ( we all know how much butter that goes into them, hence the name).
Sure, you can use very high quality butter to make them extra fragrant and delectable. But instead of doing that today, i have decided to use the extra money i would have spent on more expensive butter and bought some cream cheese instead.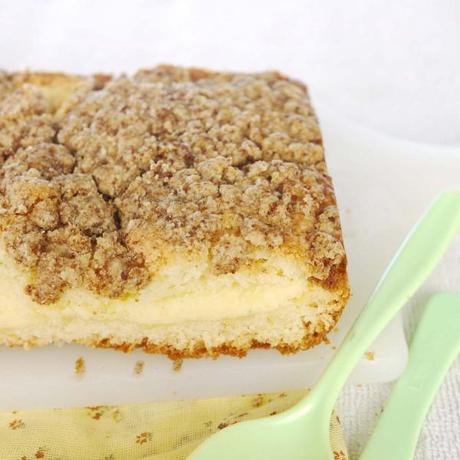 Two slices of butter cake sandwiching a cream cheese filling.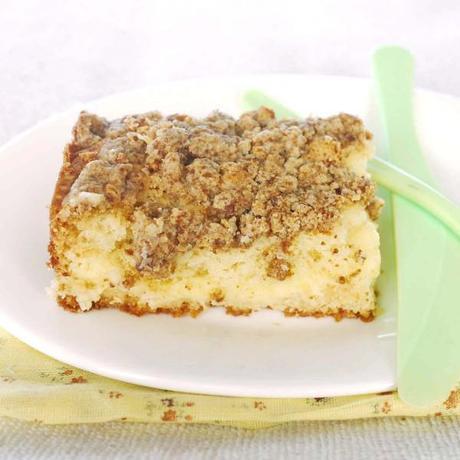 And of course we have to mention the crumb toppings.
Crumbly crumb toppings made of butter, flour and brown sugar.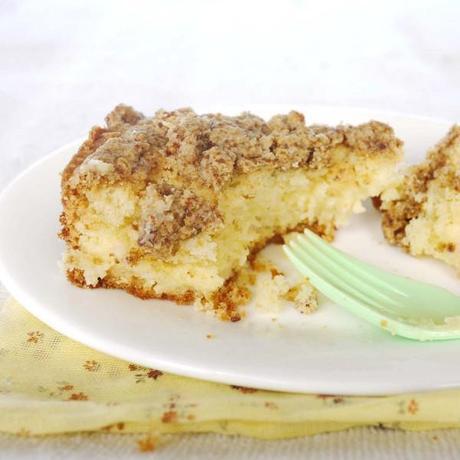 Boring buttercake no more!
Let's DigIn!
Buttery Cream Cheese Coffee Cake
Recipe taken from Kitchen Lab
CAKE
1 cup (225g) butter (no substitutes)
1 cup caster sugar
2 eggs
1/4 cup sour cream (I used crème fraiche)
2 cups flour
2 teaspoons baking powder
1/2 teaspoon salt
FILLING
2 (8 oz or 250g each) packages cream cheese, softened
1 egg yolk
1 cup caster sugar
1 teaspoon vanilla
TOPPING
1/4 cup light brown sugar
1/2 cup flour
1/4 cup butter
Set oven to 350F (175C) with oven rack set to second-lowest position. Grease a 13 x 9-inch (or an 11 x 7-inch, baking time will need to be increased slightly). Cream butter with sugar (about 3-4 minutes), add in eggs and sour cream or crème fraiche; beat well (about another 3 minutes). In a bowl, sift together flour, baking powder and salt.Add the flour mixture to the creamed mixture; beat well until combined (batter will be thick). Spread more than half of the batter in the prepared baking pan. In another bowl, cream together all filling ingredients, then carefully spread over the cake batter. Spoon the remaining cake batter over the top of the cheese mixture. Mix all topping ingredients, pinching together with fingers until the consistency is like crumbs, and sprinkle over the top. Bake for about 50-55 minutes or until middle feels set and not jiggly.