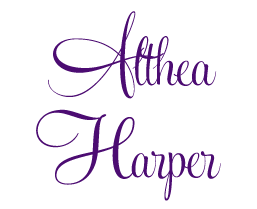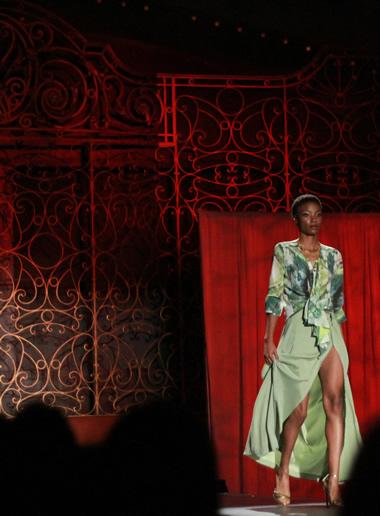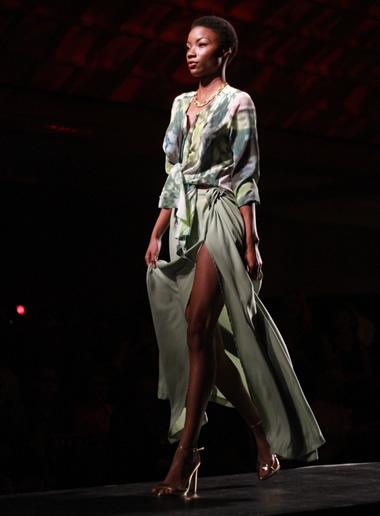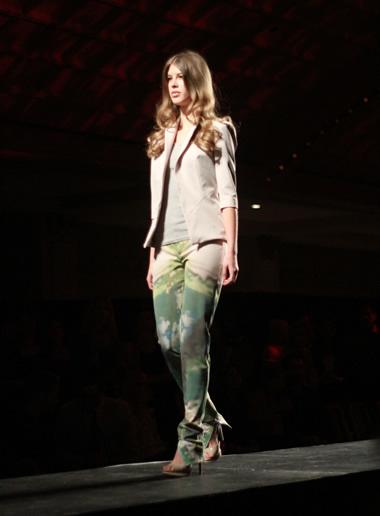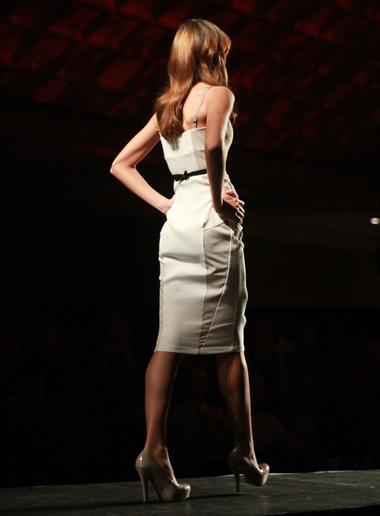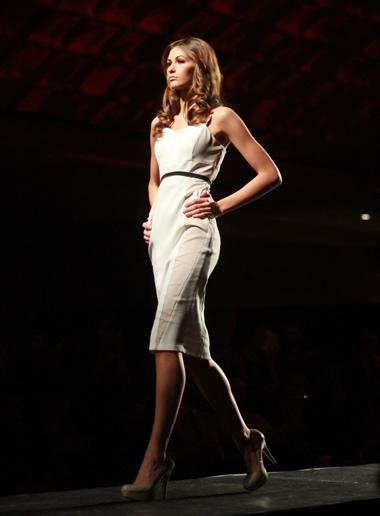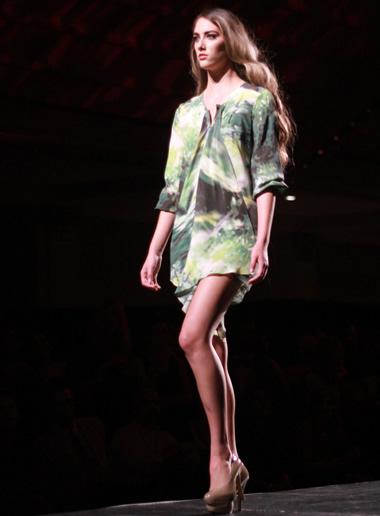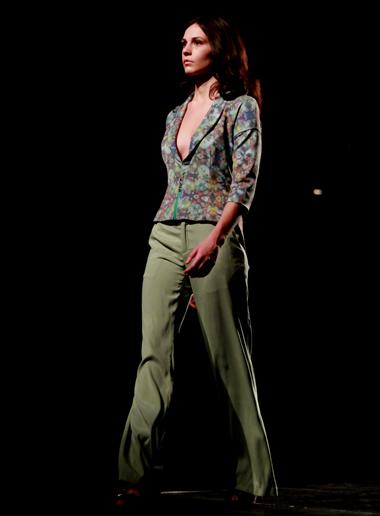 Althea Harper is one of those designers that fashion connoisseurs like myself love to see.  She has studied her craft and knows how to do it very well.  Plus, as a wonderful added bonus, she has a voice, a look that is hers.
So when I heard she would be showing her Spring 2013 collection at the Finale event for C.O.D.E. (Cincinnati Open Design Event), I jumped at the chance to see her pieces in person.  And boy, were they worth the price of admission.  
Every piece of this nature-inspired collection was made so well, that it almost looked easy (almost).  You could literally see the most beautiful, distinct lines in her sheath dresses and blazers, making me imagine the obviously long hours she spent designing these pieces.  It takes a true genius to take something so difficult and make it look easy.
Watching the show, I was also taken by the gorgeous prints Althea used throughout.  I was very happy to learn, from our lovely emcee, that the prints were actually photographs of nature taken by Althea.  The photos were then digitized in photoshop and made into fabric.  And I must say, I love that!  Not only does it show Althea's creative ingenuity, but it also makes her collection utterly unique.  No other designer in the world will use those fabrics...
Such a triumphant effort from Althea Harper, I feel so thankful that I had the chance to see it in person. 'Til next season, Althea...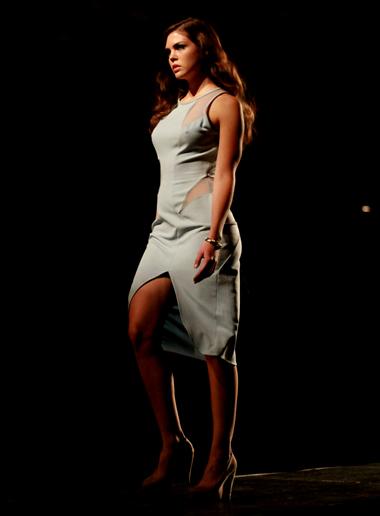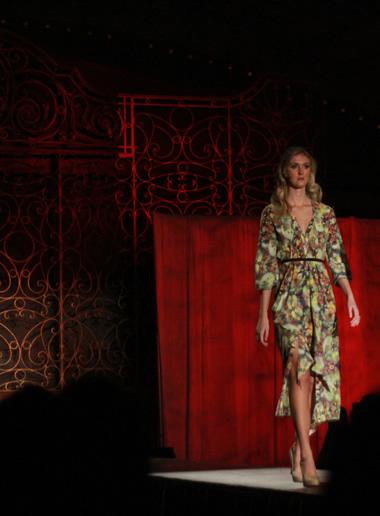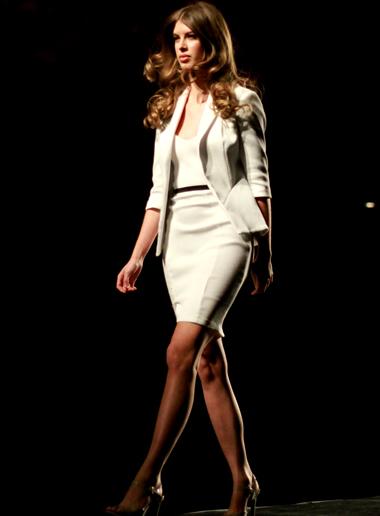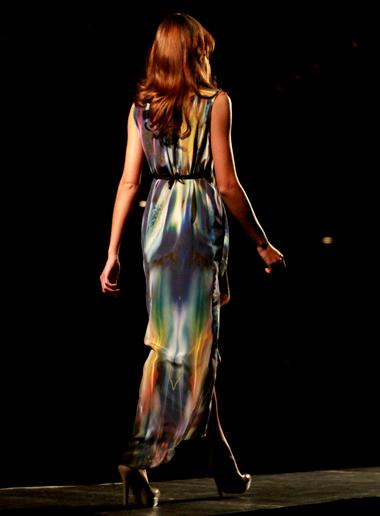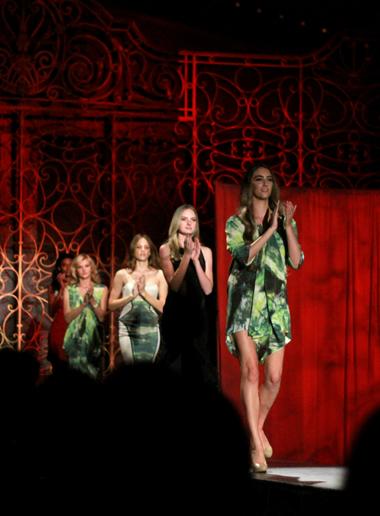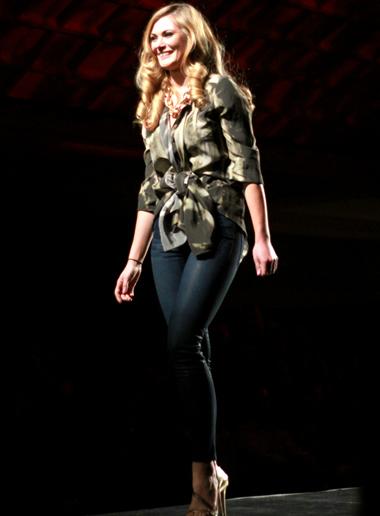 The lovely Althea Harper
Photo courtesy of Vipress Designs.