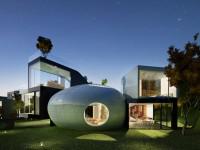 Inspired by the volcanic topography of Jeju island and the cocoon of a living organism, Seoul-based architectural practice, Planning Korea, completed their design for the Cocoon House, which is complemented with their amazing rendering techniques. The cocoon, located at the center of the house, provides a space made by nature that protects and develops inner living things from outside. The first phase of the construction will be started in September 2012 and will be completed in 2015.
Their cocoon design creates a space like an art piece by translating the round shape of cocoon as an eco-structure design. This seaside condominium provides a self-sustaining creative business resort located in UNESCO Heritage Jeju Island. The circular windows of the cocoon can be opened and closed depending on the indoor and outdoor temperature and humidity, so it seems like a live cocoon.
This is not a conventional resort for relaxation, but a self-sustaining resort that caters for both residential and business aspects. There are three different floor heights on the ground floor. The cocoon zone at the center with the tallest floor height has a courtyard that divides round shape kitchen and living room for gallery. The conference zone on the right complements living room function and a room on the left was created using landing space.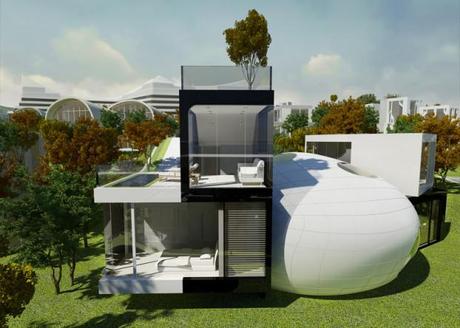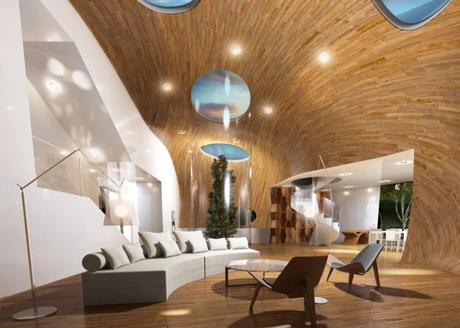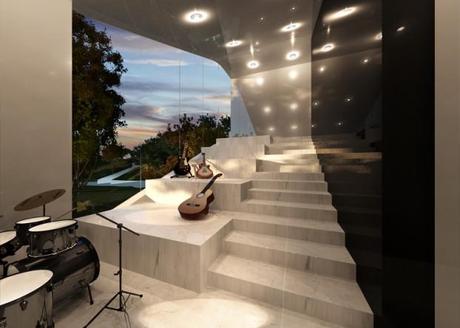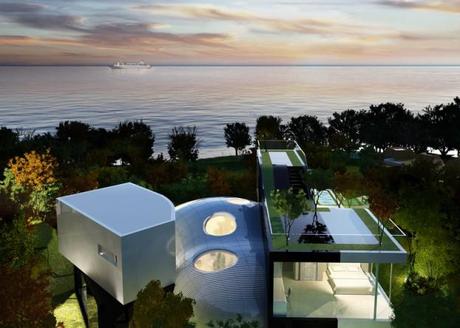 Via Luca Bacchetti