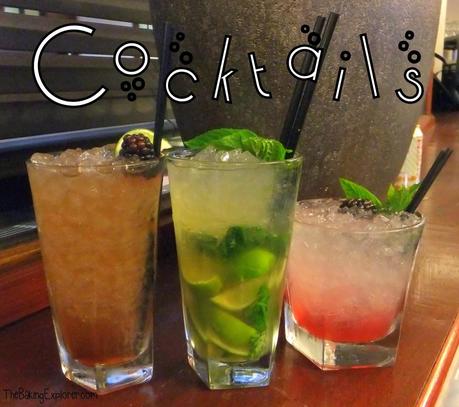 Seen as the name of my blog is The Baking Explorer, I do try to keep the content of my blog purely baking related. However, when I got invited to an event celebrating Manchester and where I got to make and drink cocktails... well I wasn't exactly going to turn it down was I?! So last week I went to The Copthorne Hotel on Salford Quays in Manchester for an event called 'Toast Of The Town'. I really love cocktails and making them myself too. I'm no expert, but I like to play around and try different liquors. Robin from In The Spirit was the cocktail expert of the night and told us that a cocktail has 3 essential elements: the base, the body and the perfume. So for example let's look at a Cosmopolitan. The base is the main alcohol in the cocktail, so the vodka. The body is the ingredient that adds to the flavor of the drink but does not take away from the base - it brings the drink together, so this would be the cranberry juice. The perfume is the smallest element of the drink but it adds flavor and scent, so this would be the orange peel. I have a book called The Ultimate Bar Book which I really recommend for all the cocktail knowledge and recipes you'll ever need!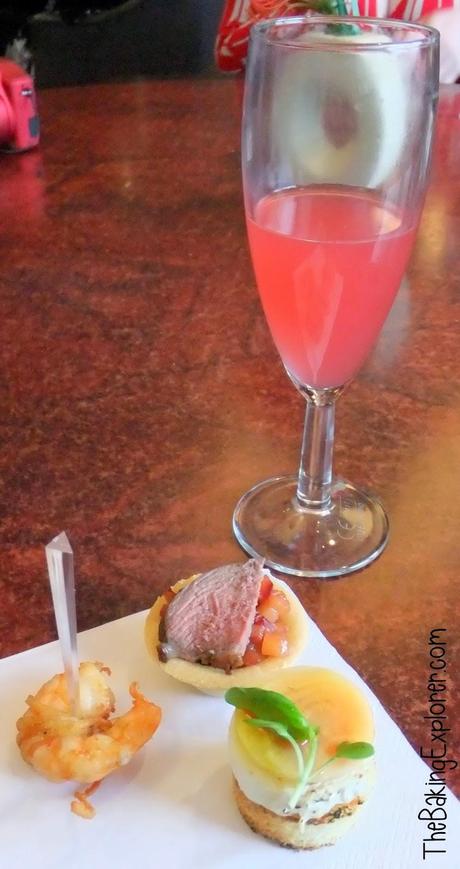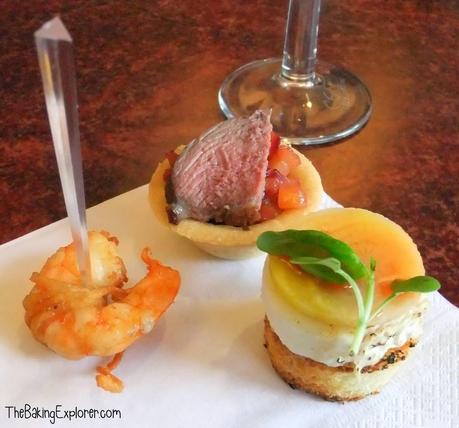 We started the night with some delicious canapes - king prawns wrapped in crispy noodles, goats cheese and pickled beetroot, and a duck and plum tart. Yum yum! They were all really good. I am not a huge beetroot fan, but pickled it is really delicious and crispy.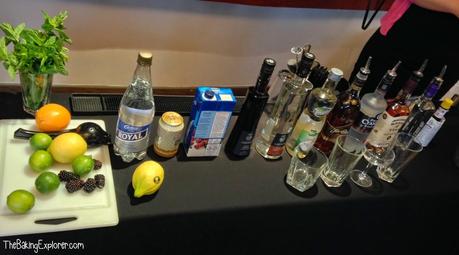 We split into groups of four and headed to our cocktail station! Robin guided us through making four classic cocktails.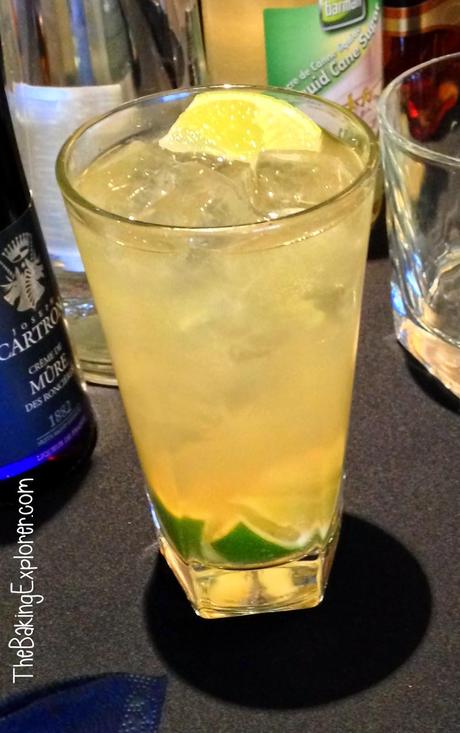 We started with a Kentucky Stormy, which is a twist on a Dark & Stormy, made with Rebel Yell Whiskey, fresh limes and ginger beer. Really refreshing and a great tangy sour flavor. I couldn't find a recipe for this anywhere, but you can follow a Dark & Stormy recipe and use whiskey instead.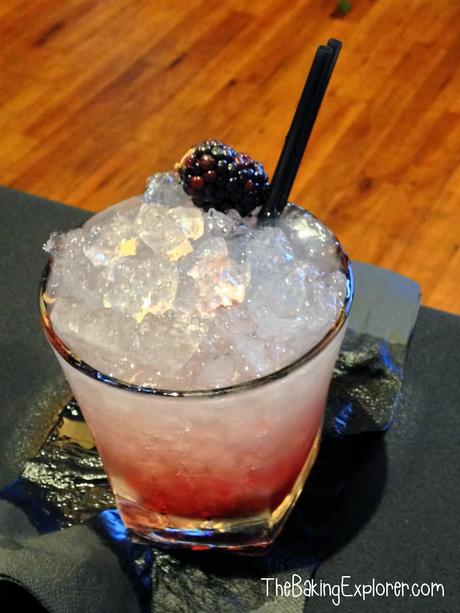 Next we made a Bramble with Hammer London Gin, fresh lemon, sugar syrup, club soda and creme de mure (blackberry liquor). This was a sweeter cocktail, very fruity and fresh. Full recipe here.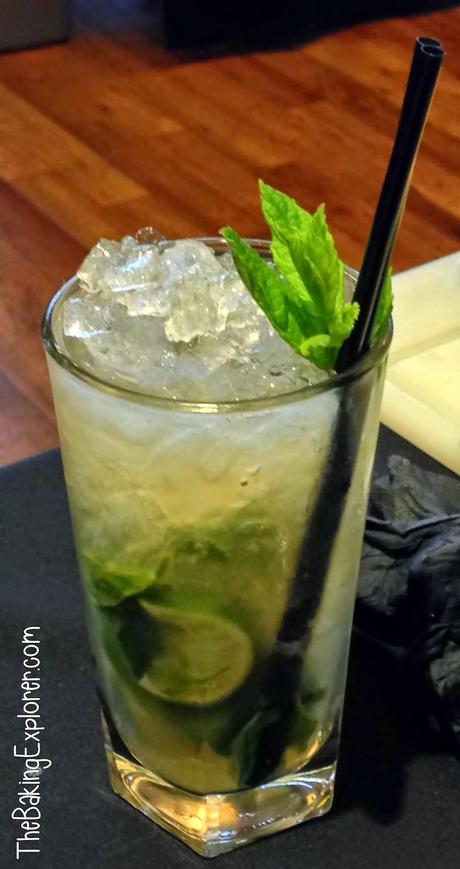 Third was a Mojito made with fresh mint leaves, fresh lime juice, Flor de Cana rum, sugar syrup and club soda. Such a classic drink, very refreshing and perfect for summer! Full recipe here.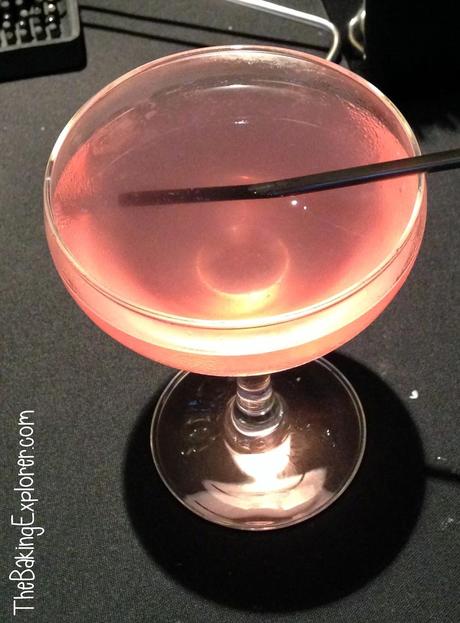 Finally was my personal favourite, the Cosmopolitan. Made with fresh lime juice, Russian Standard vodka, cranberry juice and orange peel. What can I say, I just love Cosmopolitans! Full recipe here.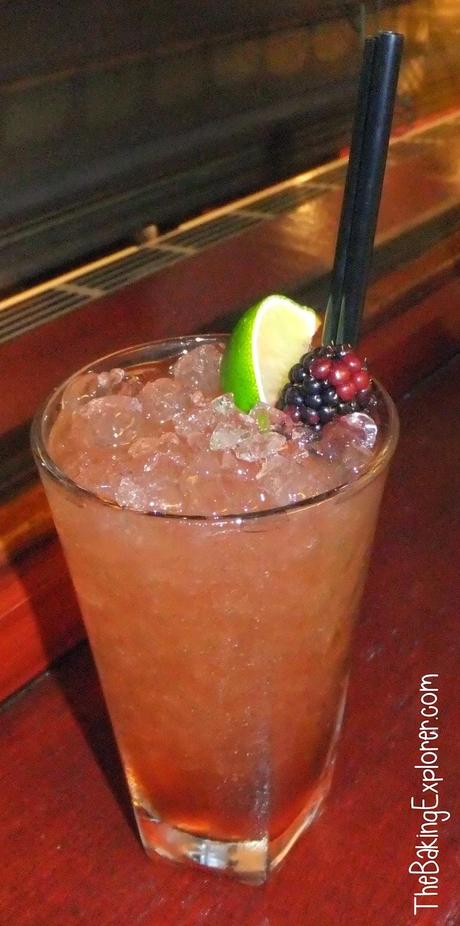 After the cocktail lesson we got to make our own! It was a competition to win a night in a Millenium Hotel so the stakes were high! The cocktail had to represent Manchester so I made a 'Stumble'. It was a mixture of the Bramble and the Kentucky Stormy, with a splash of Angostura Bitters. Manchester is a real mix of cultures so I thought it was an appropriate recipe!
Stumble recipe
3 or 4 lime wedges squeezed into the glass
Double shot of rum
15ml triple sec (orange liquor)
Dash of sugar syrup
Splash of Angostura Bitters
Crushed ice
Drizzle of Creme de Mure
Garnish with blackberry and lime wedge
Warning: this is strong stuff! You can top it with soda water to balance out if needed.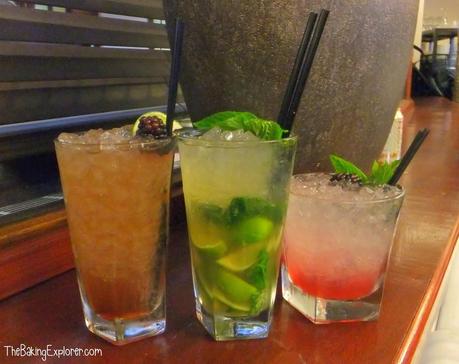 Sadly I didn't win, but I also made a Beejito with Charlie from Gin Fuelled Bluestocking which was pretty good! It was a Mojito with honey added to it, and it's pictured above in the center along with Charlie's Manchester Tart cocktail on the right. I had a really fun night and have since become even more obsessed with cocktails! I am drinking a Mojito as I write this and I went out at the weekend and bought a large variety of spirits, syrup and juices to experiment with. I've already made a couple and some punch too. It's good fun and I'm looking forward to the weekend already to make more!
You can read about the winner of the cocktail competition here.