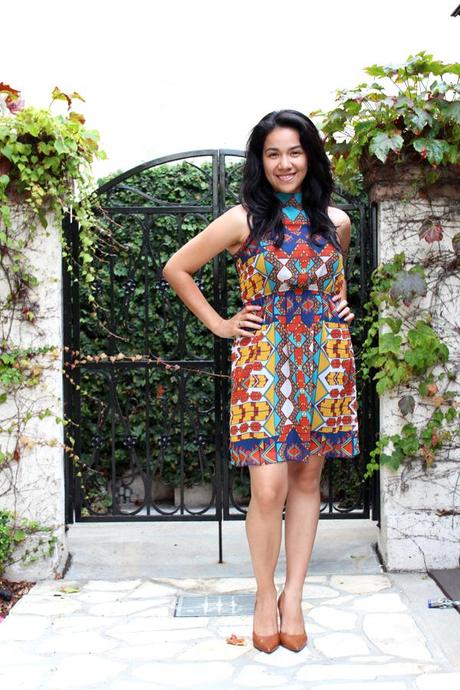 It's been awhile since I got to feature my friend Marilyn! I feel like our schedules conflicted so much these past few months that I barely got to see my dear friend.
You know why I love this look? It's the perfect semi-casual outfit for the summer. The high collar and bold patterns of the dress suggests something a bit more than casual, but the bright colors add some character. Her neutral heels tone down the loudness of the dress just right, don't you think? This would be perfect for those dinner dates that don't require too much dressing up, and can also be dressed down with some flat sandals and a cardigan for a day look.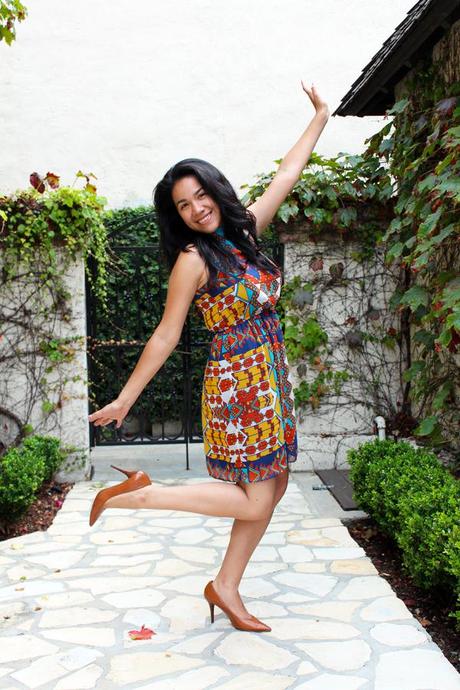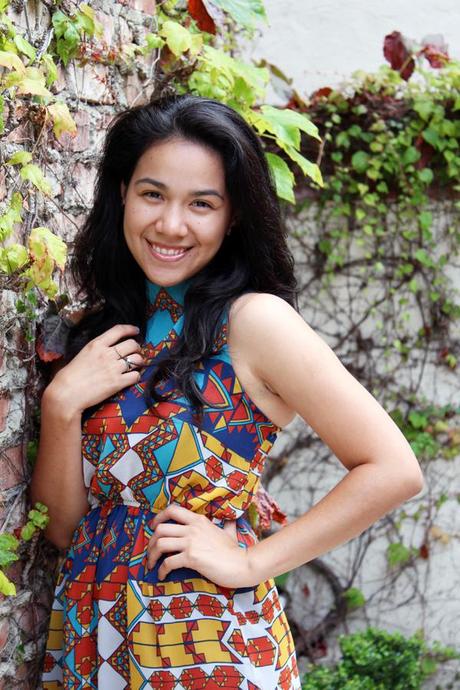 Linking up with Rolled Up Pretty & Transatlantic Blonde
How do you dress up for summer evenings?