Recently I've been delving into the world of cocktails more and more and with that, I've been getting into classic, though a tad bit obscure, cocktails. To fix that I've decided to hit some of the true classics, like the Old Fashioned, before going back down the rabbit hole of classic, semi-forgotten or overlooked cocktails. Though, to be clear, when I say "semi-forgotten or overlooked", I do mean outside of the cocktail nerd crowd.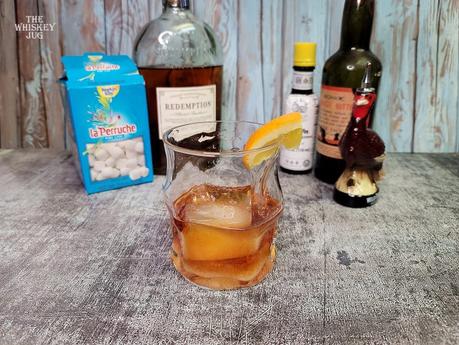 Nothing I'll be covering here will be difficult to make or require anything more than basic bar equipment. This is a whiskey site first and a cocktail site second. I love cocktails, I enjoy digging into their genealogy and creation, and I enjoy playing with the recipes to find my favorite ratios, but I have no plans or desire to become a hardcore cocktail nerd. That could change in the future, but for now, I plan on keeping things simple and few cocktails are more simple than the Old Fashioned.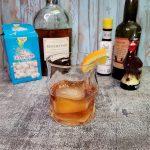 Print
Old Fashioned Cocktail Recipe
A super simple cocktail that's easy to whip up on a weekday night or make in batches to serve when you have guests.
Course
Drinks
Cuisine
American, Cocktail
Keyword
Bitters, bourbon, cherry, sugar
Prep Time
5
minutes
Servings
1
Author
Josh Peters
Equipment
1 Rocks glass
1 Jigger
1 Measuring spoon
Ingredients
1.5

oz

Bourbon or Rye

1

cube/tsp

Sugar

1-3

Dashes

Angostura Bitters

1-3

Dashes

Orange Bitters

1

Peel

Orange - for garnish

1

Cherry

Brandied cherry for garnish (optional)
Instructions
Add sugar to a chilled rocks glass

Add bitters and mix with sugar

Add bourbon or rye and stir to mix

Add ice cube and stir

Express an orange peel and add as garnish

Add brandied cherry (optional)

Enjoy!
Video
View this post on Instagram

A post shared by The Whiskey Jug (@thewhiskeyjug)
Notes
This cocktail is easy to modify and change up just using your selection, and quantities, of bitters and sugar. Though,

for the best sugar mixing opt for simple syrup over cubed or granulated sugar.
Cheers!
Using cube sugar looks cool, but if you want to make sure the sugar is really mixed in, use simple syrup. You can buy some or just mix 1/2 a cup of water with 1/2 a cup of sugar. Bring to a simmer on your stove and stir till mixed. Let it cool and bam, simple syrup.
When it comes to bitters I enjoy making my Old Fashioneds with both orange and Angostura bitters, but I know some folks like sticking to just one or the other. It's your cocktail so get adventurous, go wild and try whatever bitters you want.
So what about you? How do you make your Old Fashioned?