I may be a mam

รก

 myself, but when my mam

รก

 offers to buy me a few things at Old Navy I don't say no to that!
Handbags are ideal to spice up any outfit. In fact, on days that I am not feeling good or not looking my best, I try to use one of my gorgeous bags to liven things up.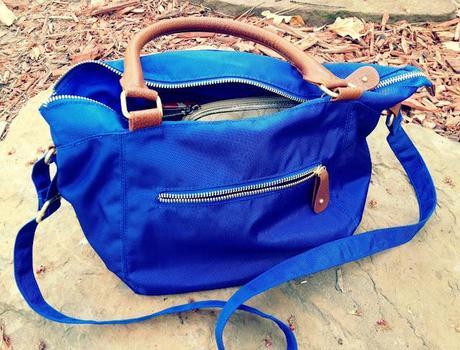 So last week after my mother said the Old Navy purchase was on her, I ended up getting a cobalt blue women's shopper bag that slightly resembles the Longchamp Le Pliage tote bags. The handles and the feel of the bag are similar, but obviously for a fraction of the price at $24.94. 
I had the choice between this one and a bright orange one, after much deliberation I ended up with this beauty.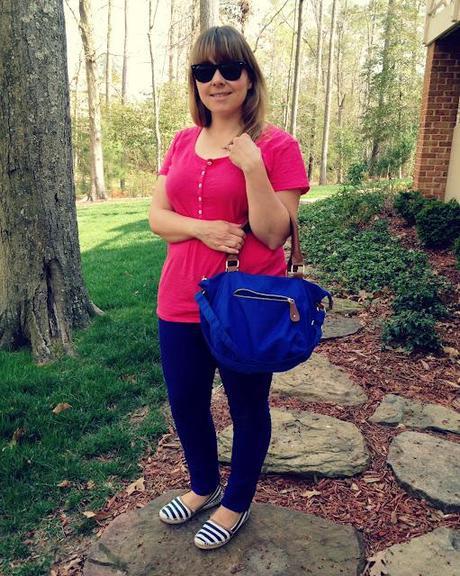 It is very roomy inside and ideal for us mommies! I don't know about you, but along side my wallet and makeup bag I have to carry around juice boxes, dinosaurs, mini cars, crackers, raisins and even some of the rocks Little M picks up along the way. 
The handles are large enough to go over your shoulder and it can be worn a few different ways.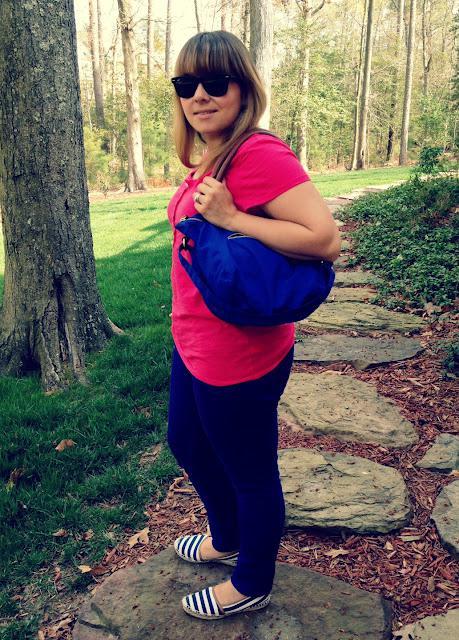 Perfect for going out to dinner, then crossing it over the front when running after my little man at the playground or park.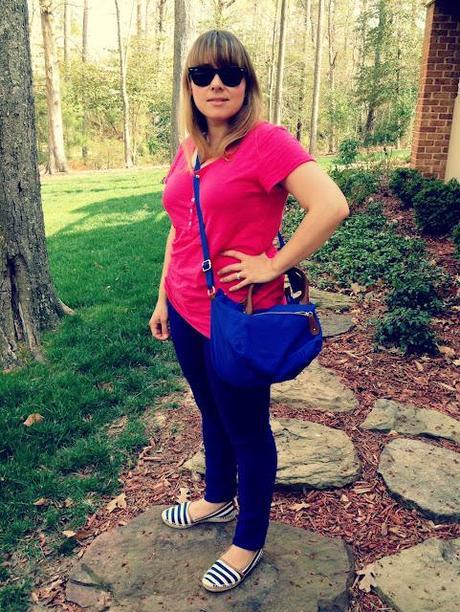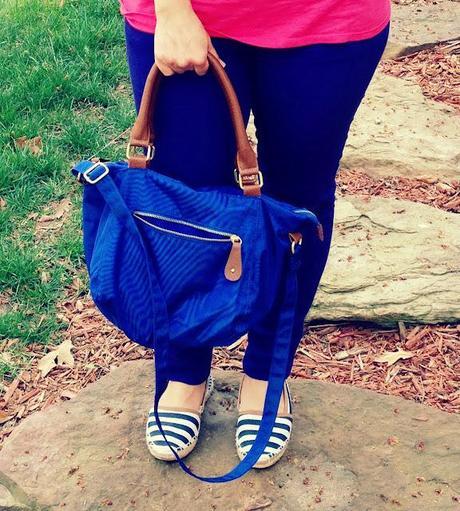 Oh and did you notice the change of scenery? After running the Rock n' Roll Half Marathon in DC on Saturday, the Mr. and I thought it would be nice to come to Williamsburg, Virginia to visit his parents before he starts his new job. Did I mention HE GOT A JOB?! 

¡

Siiiiiiiii! (more on that later)
Besides enjoying a few relaxing days, I have been digging through my boxes from London and getting out some of my summer threads. I am thrilled to be reunited with my clothes and I can't wait to get some of my dresses on; especially now that I have lost some weight. 
Tomorrow is set to be another gorgeous day here and we are heading to Virginia Beach for some fun in the sun. Got my sun block and hat all ready to go. 
Happy first day of Spring Eve everyone!
Espadrilles: JCP (as seen here) Jeans: Primark (as seen here) Top: Gap (this season & seen here) Sunnies: Ray-Ban (broken by Little M a year ago, but I manage to wear them anyway)
A few other handbag options for Spring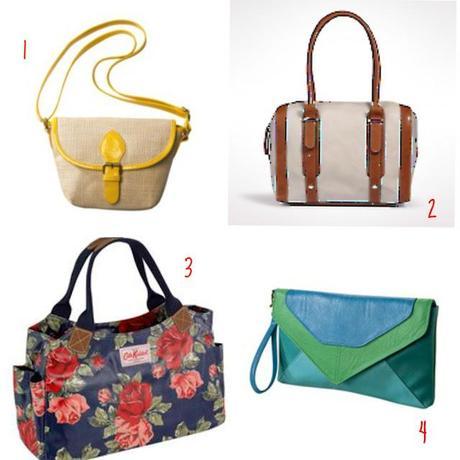 1. Target: Xhiliration Yellow Flap Crossbody Handbag 2. Dress Barn: Two Tone Satchel 3. Cath Kidston: Royal Rose Day Bag 4. Target: Mossimo Color Block Blue Envelope Clutch