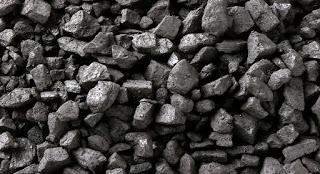 There is something soothing about a coal fire. It isn't just the warmth, it's the welcoming glow and the hypnotising darting flames.
I remember a few of us going to a friend's house after youth club. It was an icy night and we were all very happy to be having a supper of tea and toast with her family in their warm, cosy living room. I was almost falling asleep watching the fire from my slouched position on the sofa. It was only the jovial atmosphere keeping me awake and I might have stayed, as I sometimes did at weekends, but this was a school night and soon I would be back out in the cold, heading home with the others. It's funny how things stick in your mind.
My grandfather once scared me when he was lighting the fire. I think he's the one who showed me how to make firelighters out of newspaper. It's a skill I still have, but no call for it. He was trying to get the fire going and nothing was happening, so he held a sheet of newspaper across the fireplace.There was a tremendous roar that frightened me and the newspaper was sucked into the hearth which had become a furnace. I wasn't very old, certainly pre-school age. I ran away in tears looking for my mom or my nanna. That same grandfather, who loved me to bits and I adored him, had a network of blue-grey lines on the backs of his hands, like a road map. He told me it was a result of his short time as a coal miner when he was young, before joining the army for WW1. He never returned to the pit. He went into the licenced trade, starting a family tradition.
I was watching a neighbour's coal delivery the other day, fascinated to see that nothing had changed. The wagon had stopped across our driveway, which made me look, and it could have been nineteen-fifty-odd again. The coalman's jacket and the way he heaved the full sack on his back to carry it, was exactly the same as when had coal delivered to the pubs, before central heating took over.
Welcoming in the New Year always involved a lump of coal, a crust of bread and a shilling or a penny – whatever my father had in his pocket. He would go out of the back door and come in the front, with the said items to ensure heat, food and wealth for the year.
Coal mining accidents and disasters have happened world-wide. I remember Aberfan in 1966 and being horrified at the pictures in the paper. A coal tip created by a nearby colliery slid down a hill on to a junior school, demolishing some of it. Many lives were lost, mostly children. The Minnie Pit Disaster in Staffordshire happened in January, 1918. Over a hundred men and boys lost their lives, forty of the pit lads were under sixteen. It inspired Wilfred Owen to write this poem,  
Miners
There was a whispering in my hearth,
  A sigh of the coal,
Grown wistful of a former earth
  It might recall.
I listened for a tale of leaves
  And smothered ferns,
Frond-forests, and the low sly lives
  Before the fauns.
My fire might show steam-phantoms simmer
  From Time's old cauldron,
Before the birds made nests in summer,
  Or men had children.
But the coals were murmuring of their mine,
  And moans down there
Of boys that slept wry sleep, and men
  Writhing for air.
And I saw white bones in the cinder-shard,
  Bones without number.
Many the muscled bodies charred,
  And few remember.
I thought of all that worked dark pits
  Of war, and died
Digging the rock where Death reputes
  Peace lies indeed.
Comforted years will sit soft-chaired,
  In rooms of amber;
The years will stretch their hands, well-cheered
  By our life's ember;
The centuries will burn rich loads
  With which we groaned,
Whose warmth shall lull their dreaming lids,
  While songs are crooned;
But they will not dream of us poor lads,
  Left in the ground.
Wilfred Owen (18/3/1893 – 4/11/1918)
  Thanks for reading. Keep safe and well. Pam x 
Email This
BlogThis!
Share to Twitter
Share to Facebook
Reactions: