The 3 day festival -spread over two weekends- in the desert of California is impossible to miss. Thousands of Instagram, SnapChat and streetstyle posts circulate the web and give you an insight in the party lives of the rich and famous. Coachella is almost as much about the fashion as it is about the music. Create your favorite Coachella looks at home, for an Insta-worthy look that will guarantee to get you likes.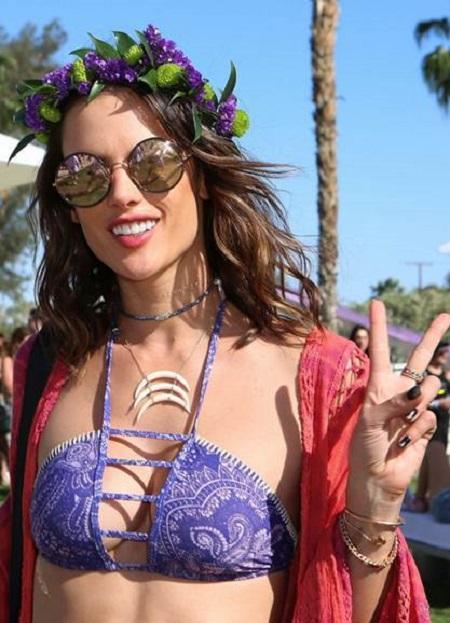 Alessandra Ambrosio – Coachella looks to kiss
Alessandra Ambrosio never fails to amaze us. The Brazilian beauty looked stunning in a bright pink kimono and cut-out bikini. She finished her look with a flowercrown (Coachella staples!) John Lennon sunglasses and a bright, pink lippy. Get her look with Antipodes' Remarkably Red lipstick. This natural rose-red lipstick leaves your lips matte with a hint of shine. Inspired by the theater of bright blue skies against the towering peaks of The Remarkables, a mountain range in New Zealand, this fresh color makes a statement for everyday wear.
Bella Thorne nailed her Coachella look. She dyed her naturally orange hair pink for the occasion, and combined messy braids with a fake septum and facial glitter. The actress chose for a bronze-pink lipstick that matched perfectly with her hair. This lipstick will also work if you don't have pink hair. A bronze-pink color makes you look more tanned – a look we'd all like to achieve this autumn.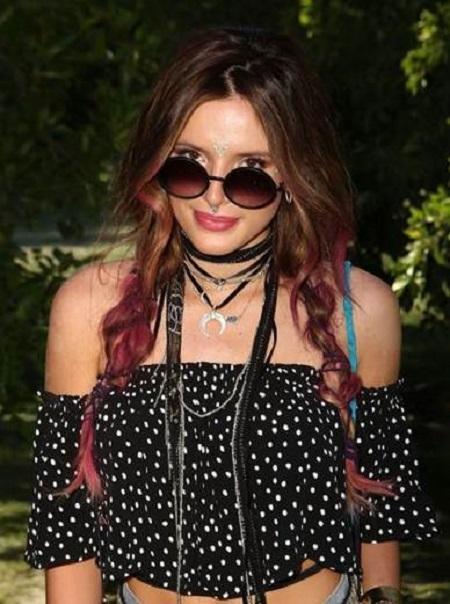 Bella Thorne – Coachella looks to kiss
Antipodes' Boom Rock Bronze (what's in a name!) brings the hues from New Zealand's' Boom Rock's wild coastal terrain to any urban environment. Alessandra and Bella were our Coachella beauty queens, but we can't wait to see what weekend 2 has in store for us.  RRP: $19.95 Stockist:  Priceline Pharmacy and David Jones
Coachella looks to kiss
Antopodes are proud to be approved by the UK Vegetarian Society, the oldest vegetarian organization in the world. Every Antipodes product is audited annually to meet the strict criteria for approved vegetarian status. The approval means if you're vegetarian, or opposed to animal testing of beauty products, you can have confidence that a globally respected vegetarian organization has independently assessed our range and given them the okay.