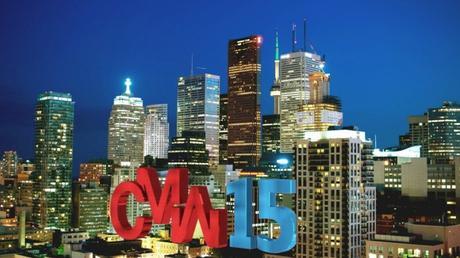 CMW 2015 starts tomorrow and if you haven't nailed down your schedule yet let me propose the following options or additions.
The Dead South
I first saw them at this year's eOne/Gibson Juno Party and I fell in love with their music. It's different and captivating. They're billed as Americana/Folk/Roots and they've got two shows in the upcoming festival.
Wednesday, May 6th at The Drake Underground at 10:10 and then again on Friday, May 8th at Smiling Budda at 9:30. They bring the technicality of the studio to the live stage and kick it up a notch.
Secret Broadcast
Matt Lightstone and his band are also on stage Wednesday May 6th at The Drake Underground, set time 9:20. High energy rock they'll be playing songs from their current release "Filthy Souls". You can hit two birds with one stone and check both of these great bands off your CMW bucket list. Check out their video for "Killing Time" - GoPro liked it so much they put it up on their YouTube channel. Hint - watch until the very end.
Adam Washburn
Clicking through the CMW Artist List I came across Adam's profile. I like the sound of his voice. I like the feel of the music and after watching the video for "So Heavy" I'm putting this band on my list. You can see Adam Washburn and his band Thursday May 7th at The Paddock set time 11:00pm and then again on Sunday May 10th at Rancho Relaxo at 10:00pm.
Demi Louise
This unsigned Australian artist is listed as acoustic/folk/pop but I'd like to throw the word "indie" out there. She has two sets during the festival, the first Saturday May 9th at 2:10 PM at The Horseshoe Tavern with a second performance at 7:00PM at The Cameron House 's Back Room. I'll be stopping by to check out her afternoon show.
We found a clip of Demi playing with one of our favourites, Tim Chaisson. I like her already.
Last but not least, The Road Hammers. Why wait for Boots and Hearts when you can see them now! We're not suggesting you skip Boots and Hearts, that would be crazy! But catch these guys up close and personal at Boots and Bourbon on Thursday night. Their set time is 10:00pm and you'd better bet they'll be rocking the house!
Here's my favourite!
So there are tons of bands and tons of venues! Get out there and see some live music!!!