We had a chance to ask David John Roberts of Washboard Union a few questions before they light up the CMT Music Fest stage in our CMT Music Fest Artist Spotlight.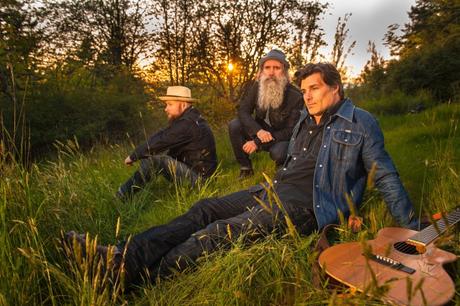 Tell us a little bit about your first music festival experience, either as a performer or as a fan?
I was 13, and told my mom I was going to a musical. She never would have let me go to a metal festival otherwise. Best white lie ever.
What's your best piece of advice for a first time festival attendee?
Wear sun screen, drink water, be friendly and remember "please & thank you" still goes a long way, so don't forget yer manners.
What can someone who's never seen you play before expect from your live performance?
You'll just have to show up and see for yourself.
Do you have any pre-show rituals?
We like to warm up as a band & sing songs back stage, then we like to play as a band and sing songs on stage.
What does being a part of the inaugural CMT Music Fest mean to you?
I'm originally from Ontario, so coming home and playing my first music festival with The Washboard Union will be pretty darn amazing...let's face it, you never forget your first...woot woot..!
Who/What are you most looking forward to seeing at CMT Music Fest?
Lots of really great artists both days. Sad I'm missing Lindi Ortega and Meghan Patrick but super excited to see The Zac Brown Band.
What has been your most memorable festival experience?
Skipping school to go line up for festival tickets. In days gone by the line up for tickets was often just as must fun as the festival..!!
Do you have any advice for someone who might be playing a festival for the first time?
Yes, wear sun screen, drink water, be friendly and remember "please & thank you" still goes a long way, so don't forget yer manners. That advise applies to everyone.
Does your set list change in a festival setting?
Yes out set can change on a dime anywhere, sometime you have to throw caution to wind and go with the flow.
Name three artists that would play "your" music festival if you could book anyone in the world?
Loretta Lynn, Tallest Man on Earth, Middle Brother & Blue Rodeo, I know that's four but hey... it's a festival right..!
GRAB YOUR CMT MUSIC FEST TICKETS NOW... www.cmtmusicfest.ca
And don't forget we did a killer Mason Jar Session with the fellas of Washboard and you can catch it below.
Corey Kelly / @CoreyKelly76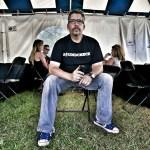 Born and raised in small ltown Ontario, Love me some Whisky & Country Music. Blogger, Photographer and Country Music Junkie.