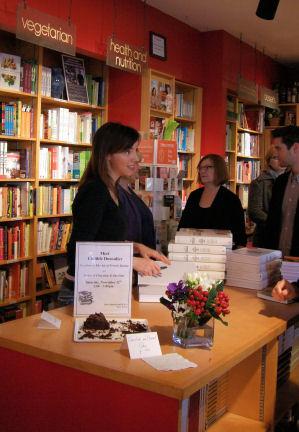 Yesterday, November 12, I had the pleasure of meeting Clotilde Dusoulier, writer of the Chocolate & Zucchini blog while she was here in Toronto.
Usually based in Paris, Clotilde has just wrapped up two weeks here in Canada as the Gastronomic Writer in Residence at the Stratford Chef's School about 2 hours outside Toronto. Clotilde  started Chocolate & Zucchini in 2003 the lucky girl got  a book deal in '07. C&Z, along with the Sartorialist, were the first two blogs I started following when I finally entered the blogging universe.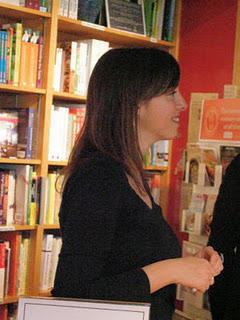 The Cookbook Store at Yonge Street and Yorkville is where the book signing was  held. Clotilde was promoting a book she has edited called The Art of French Baking originally written in the 1930s by Ginette Mathiot. I also took my copy of Clotilde's Edible Adventures in Paris for her to sign. I poured over that book before I went to Paris in 2010. I actually didn't follow too much of her advice, but with cross-referencing I got to know the Arrondissements a little better.
When I got to The Cookbook Store at the appointed time there was just the staff plus about five fans. I thought I was in for a very intimate meeting. I wish it had been so. Clotilde was delayed because of highway issues. After a 20-minute wait there were about 30 gathered in the tiny shop.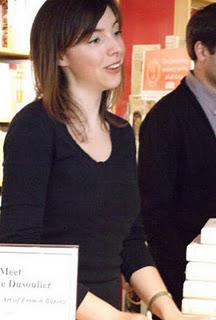 She's lovely,  fresh and sounds just what I thought she would. At  just 30 has an amazing life ahead. Living in Montmartre, writing a blog about food, having that content put into book form, traveling the world. - I'm deeply envious. Here are some pictures I took.