I can't even tell you how excited I was when I got this bracelet in the mail today!  I've been waiting for it impatiently, mainly because... well, it's a cool bracelet, but also it will add an edge to my outfits that I have in mind.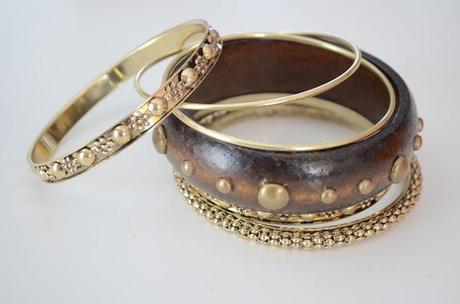 I did an introductory post on ClothingLoves a while ago (you can see it HERE), and I said that their stuff is pretty affordable.  Well, I wasn't kidding, this bracelet is $8.35.  You can find it HERE.
I am into gold now, and I have been for a few months now.  Before, I was a "silver" or "white metal" girl (I still am), but for some reason, I am wearing gold more and more.  I still wear white metal jewelry a lot, but I guess, I appreciate gold more now.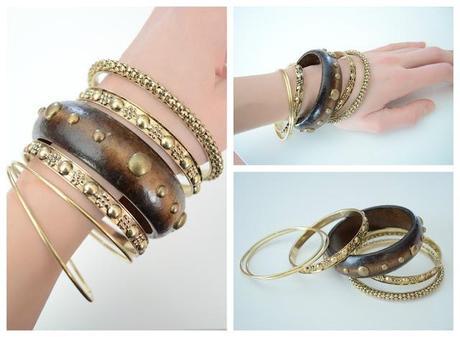 I'm really excited to wear it very soon with my next few outfits!  I know it will match so many different looks, and it will go with a lot of different colors, because brown/gold is pretty neutral.
So go and check ClothingLoves website, they have many, many different bracelets, as well as other jewelry.  And they have pretty clothes, too.
Hope your weekend is going great!!!
xx
Kate
*This is a sponsored post, although it's my opinion and feedback, that are 100% honest.