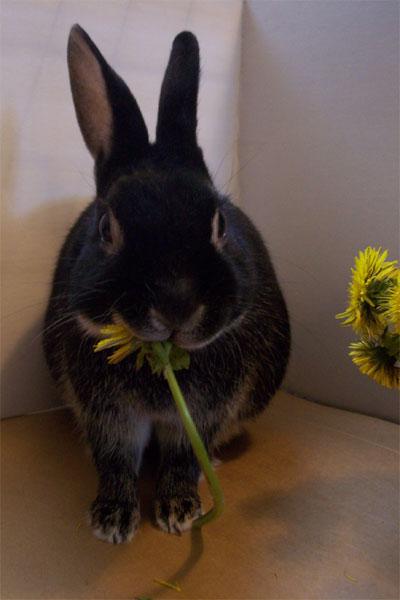 Bunny eating dandelions
It's nearly June! Temps have warmed up, the sun is shining brightly, the birds are swooping and diving over fields, and the flowers are in bloom. It's a lovely time of year in Vermont, where green bursts suddenly and with great energy. Many people are out mowing, but I prefer to let the dandelions dot the lawn for a little while – besides, we have a pet bunny who loves to eat fresh dandelions! We are enjoying walks in the fields and through the woods, and soon enough, we'll be hiking our local mountains as well.
Anna and I both create jewelry designs that are inspired by nature or by our connection to it. We love working with natural materials such as horn, bone, wood, shell, seed, and nut. These materials are beautiful to look at and to wear. Their colors and textures vary, and they are often wonderfully lightweight. We also love celebrating specific elements of nature, such as flowers or animals, the shore, the rainforest, or the sun itself. It is also important to us that the natural materials we use are from sustainable sources.
We hope you find something in our shop that helps you celebrate your own connection to nature.
* About the photo: This is our pet dwarf bunny, Frodo Dorje. He's nine years old, and is very sweet!