At first glance, there might be a temptation to argue that The Clonakilty Double Oak Irish Whiskey is actually a Triple. It uses ex-Bourbon, new charred American oak and ex-Red Wine casks. In fact, I wanted to make that argument, but the operative word in that title is Oak.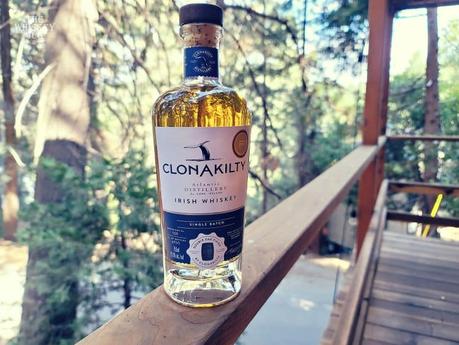 "Triple Wood"… sure, because it uses three different "preparations" of wood, but it does that using just two different kinds of oak: American and European. Three styles, two oaks, makes sense. Now let's see if it's any good.
Now, let's get to drinkin'!
---
Clonakilty Double Oak Irish Whiskey – Details and Tasting Notes
Whiskey Details
Non-Chill Filtered | Natural Color
Style: Blend (Irish)
Region: Ireland
Distiller: The Atlantic Distillery
Mash Bill: Single Malt + Single Grain Whiskey
Cask: ex-Bourbon, New Charred American Oak, STR ex-Bordeaux Casks
Age: 3+ years
ABV: 43.6%
Batch: 019
Bottles: 6,700
Clonakilty Double Oak Irish Whiskey Price: $45*
Related Whiskey
Roe and Co Irish Whiskey
Glendalough Double Barrel Whiskey
Fighting 69th Irish Whiskey
The Busker Triple Cask Irish Whiskey
Jameson Crested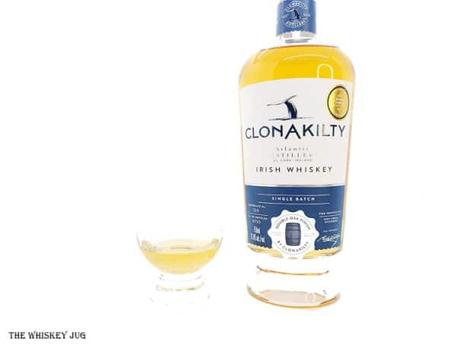 "…the world's first Irish whiskey to be finished in a NEOC cask. NEOC are ex-red wine barrels from the Bordeaux region of France. They are hand-shaved by traditional coopers, and re-toasted according to each individual distiller's specification." – Clonakilty Distillery
Clonakilty Double Oak Irish Whiskey Tasting Notes
EYE
Straw
NOSE
Banana, honey, dried orchard fruit and vanilla candy, graham, and a touch of baking spice.
Pretty standard Irish Single Malt aroma with a nice fruity sweetness.
PALATE
Banana, honey graham, dried orchard fruit, vanilla taffy, baking spice, and a hint of grain.
Again, pretty standard, but pretty darn nice.
FINISH
Medium -> Banana chips, honey graham, and some spice.
BALANCE, BODY and FEEL
Decent balance, medium body, soft warm feel.
---
Clonakilty Double Oak Irish Whiskey- Overall Thoughts and Score
Not what I'd call a stand-out, but for a new brand, it's pretty good. Holds a nice balance, has a nice easy aroma and flavor and it's remarkably easy to sip on. My first glass of it disappeared quickly as did the Perfect Tipperary I made with it after.
Sure it could use a bit more time for some added maturity, but as it sits now it's enjoyable and has a nice, natural-tasting, sweetness that carries it from sniff to finish. I'll enjoy sipping and mixing through this Clonakilty Double Oak Irish Whiskey.
SCORE: 3/5 (above average, worth checking out ~ B- | 80-82)
*Disclosure: The bottle for this Irish Whiskey review was graciously sent to me by the company without obligation. The views, opinions, and tasting notes are 100% my own.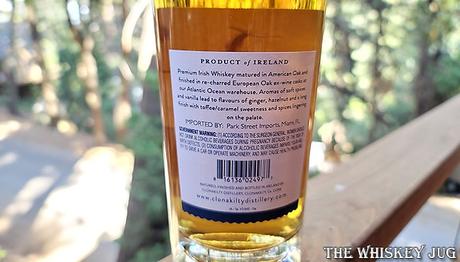 Clonakilty Double Oak Irish Whiskey Review
$45
Overall
3.1
Nose

(3.5)

Palate

(3.5)

Finish

(2.5)

BBF

(3)
Sending
User Review
0

(

0

votes)
Comments Rating
0

(

0

reviews)