It's here. The event of the century. The one we've all been waiting for with dread.
HEMPSTEAD, NY-Saying he would probably introduce the falsehood in his opening statement or perhaps during his response to the night's first question, Republican nominee Donald Trump reported Monday he was planning to throw out a blatant lie about the level of crime committed by immigrants early in the first presidential debate to gauge how much he'd be allowed to get away with. More...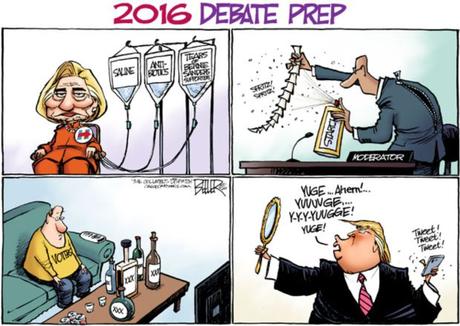 With over a hundred million people projected to watch the debate, roughly sixty million of them will be barely sentient after ingesting what they deem to be the necessary dose of intoxicants. More...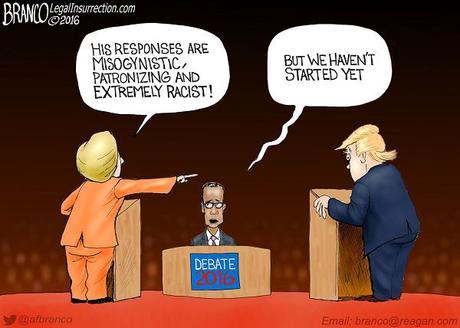 Standing slightly crouched with her fists raised up in front of her in the middle of her campaign office's mock stage, a blindfolded Hillary Clinton reportedly implored her high-level staffers to attack her with talking points from all sides Wednesday in preparation for next week's first presidential debate. More...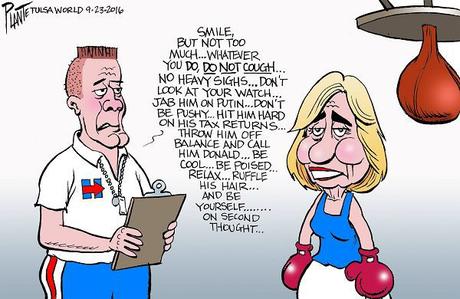 "You just watch, folks," Trump told supporters in Toledo, Ohio. "Crooked Hillary is going to slip in little facts all night long, and that's how she's going to try to rig the thing." More...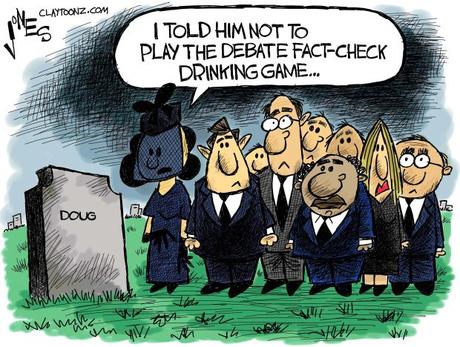 Stay safe out there.
Previous posts on political cartoons and the 2016 election:
The Summer of Trump
The Fall Of Trump
Positive Trump cartoons
Posted in: Political Humor, editorial cartoon, political cartoons, Internet Humor, Debate, Hillary Clinton humor, 2016 election, 2016, Donald Trump humor | Tagged: humor, Political Humor, Debate, Hillary Clinton, Donald Trump