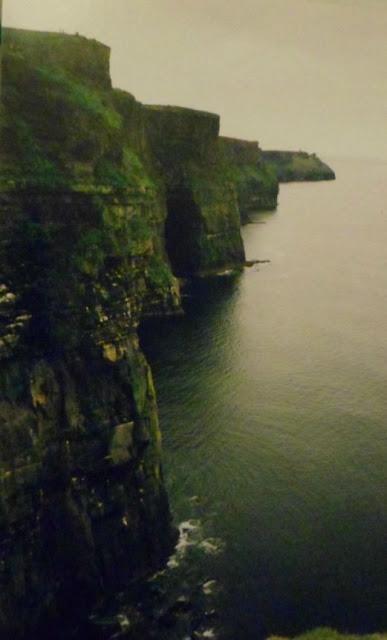 Beauty
I will gift you with some 
vintage Ritz
today, that is why the pictures have that weird color. For the moment you will have to enjoy these ones until I scan the old photos.
It was 2002 and I decided to go to
Ireland
to improve my English. I had just lost a job that should have been for me, but some other girl got it just because she had been living in London for a while and they felt she was just better. You do not know how powerless I felt, but hey, this has changed my life forever.I was also waiting to start my Travel Agency's degree and I was in waiting list. So I thought, as many other youngsters, that going abroad over the summer would be great.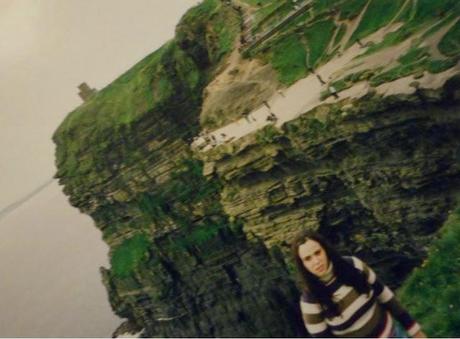 Hey Ritz, look at the camera, you are going to be famous 11 years later!
Although my first intention was coming to
London
(I always knew this was my place), I was made change my mind and I ended up in the outskirts of
Dublin
. It was a place that I did not like at all, although the city is really pretty. We went a weekend away to
Galway
(a city that by the way, is amazing) and we stopped by the Cliffs of Moher. Even nowadays is one of my favorite places.
Ireland looks like Galicia
, with all that greenish nature that looks like untouched by humans. And where else can you say that?
The cliffs are stunning, simply wonderful. I have been not long ago in Beachy Head and I loved them, but I could not stop thinking that the ones in Ireland were much better. Nothing less than 8 kms of wild sea, rocks and green of a height of 214 metres. There is little trail that goes all along its length and if you go there by car (something quite likely considering how isolated the place is) there is a car park.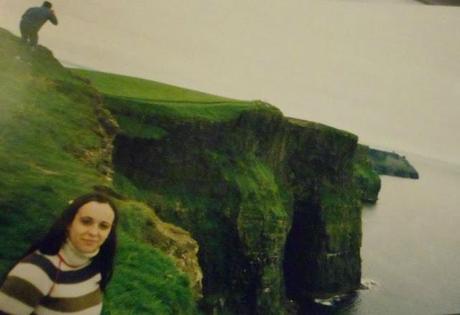 Oh yes, it is nice.
In 2007 a museum was open, although I can't  give you much information as it was not open yet when I went there. There is also a stone tower done by Cornelius O'Brien, maybe one of the first visionary that thought the tourism was good for the economy of the country, although I have also read that he also did it to impress  girls. I am sure they were breathless with the view!
The nearest big population is Galway (almost two hours from the cliffs) a city that well deserves a visit and all the way from there is simply beautiful.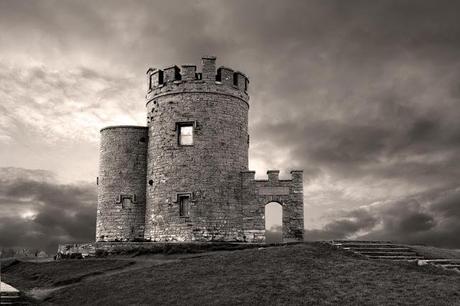 obviously not my picture
Did I tell you already that Cliffs of Moher means cliffs of the ruin? Please mind it when visiting as many accidents happen there. In a clear sky you can see the Aran Islands and all year round you can find many bird species in the area. Is it surprising that this is one of the top attractions in Ireland?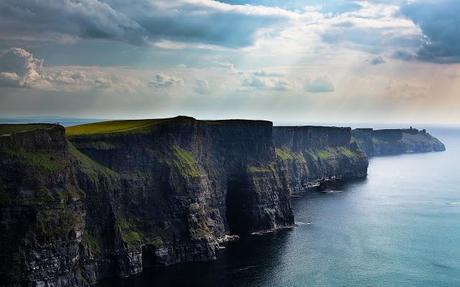 this is not my picture either
On top of that, the Cliffs of Moher have been in many movies (The Princess Bride and Harry Potter among others) and in several music videos of so different bands as Maroon 5 and The Kelly Family.
GPS Coordinates 


Latitude: 52.9714578




Longitude: -9.4247540


View Raquel Ritz Travel in a larger map