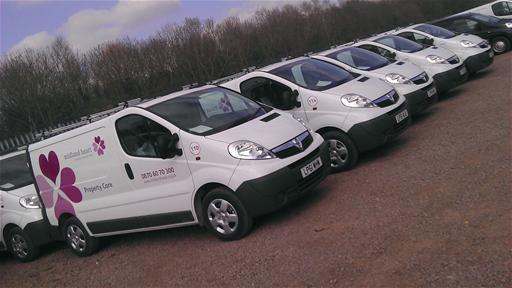 News just in from one of our clients: Midland Heart, one of the UK's largest housing and care organisations, has announced it has deployed a new cloud-based software system to ensure all its properties are fully compliant with all existing regulations.
The social housing organisation, which is responsible for providing and maintaining homes for more than 70,000 people in more than 46,000 homes across 54 local authority areas, is using C365 Online's cloud-based compliance management system which is designed to cut through an organisation's red tape and ensure that it is meeting its legal obligations.
Our client's C365 Online hosted software solution will allow Midland Heart's asset management team to manage more than 50,000 regulatory requirements, which it is required to comply with by law. Meanwhile, the documentation for more than 45,000 properties, including more than 90 health and safety commitments, will be hosted "in the cloud" by C365 Online.
Midland Heart says C365 will significantly reduce its regulatory burden while freeing up the property management team to concentrate on more urgent actions like ensuring that remedial building work and other crucial work is carried out.
More than 500 users including the asset management team, internal assessors and external third-party compliance and remedial specialists now have access to the C365 Online system allowing them to remotely download and manage statutory documentation relating to asbestos, fire risk assessments, fire equipment reports and certificates, water thermostatic mixing vales, PAT Testing and many other regulatory obligations.
Authorised users simply require an internet connection and browser and the C365 Online system can be accessed from any location and from any device including PCs, laptops, tablets, PDAs or smartphones.
C365 Online has also developed a bespoke public access portal – Tennant Access Module (TAM) for tenants to access their own property's information.
Midland Heart said: "Our obligations to well-being and safety of our tenants means that we must maintain the highest standards when managing our compliance with a wide range of regulations from health and safety to the environment.
"In the past this was a very cumbersome, paper-based and unnecessarily bureaucratic process. Now with C365 Online everything has been automated freeing up property management staff to work on the more immediate concerns of our tenants."
In deploying the new cloud service for Midland Heart, C365 Online created a database of third-party asbestos surveys with more than 12,000 reports uploaded and the scheduling of 2,600 annual re-inspections. Crucially, C356 Online is also configured to alert and schedule Midland Heart staff and third-party suppliers of any pending compliance surveys which might be required and alerts them of any remedial work which is required to ensure that properties are meeting their statutory requirements.
C365 Online managing director Malcolm Wallis said: "We have worked with a number of social housing organisations which are seeking to reduce the paper trail and red tape they are forced to manage as a result of the UK's regulatory environment.
"Compliance is a non-discretionary requirement for all organisations and C365 Online's software solution means those responsible for the built environment can manage all their documentation and ensure all tests, inspections and certification is up to date."