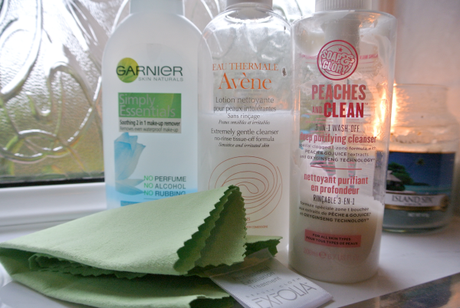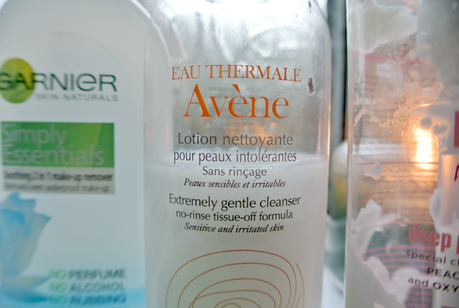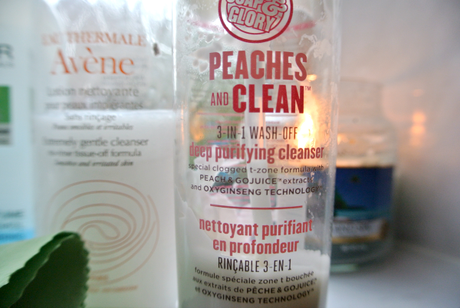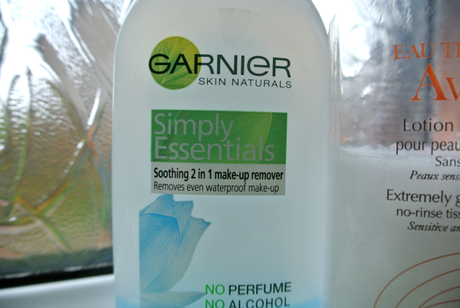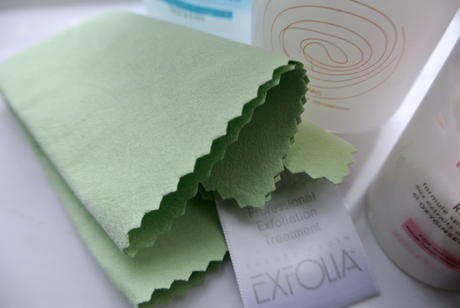 As far as cleansers go, I can't say I'm ever devoted to one particular brand or specific product. I like anything that's creamy and milky, gentle on the skin but that still leaves your face feeling clean and refreshed. I'm not too big on tools and gadgets either, I've never tried anything like Clarisonic, a good old face cloth will do the job just fine for me! At the minute my skin is the best it has been in a long, long time. It's nearly 100% clear of spots (apart from the odd tiny dot that keeps appearing around my chin), it's glowing and radiant and in general I just feel like it's looking good. I think I'm going to do a full post on what I've been doing recently that I think has made my skin so good, but for now here is my current cleansing routine…
The gentle cleanser I'm using at the minute, my go-to one which I reach for most of the time when face wash time comes, is the Avene Extremely Gentle Cleanser. To be honest, I don't actually think it's anything special, it's just exactly what it says it is. Extremely gentle. I think this is important in a cleanser as if you're using them twice daily you don't want anything harsh that is going to strip your skin. This does a good job of getting rid of traces of makeup, maybe not so much gel liner but I'll let that slide, and doesn't make my skin irritated at all. Another cleanser, one which I used to use every night but now just when I fancy it, is the Soap and Glory Peaches and Clean. I'm not sure if this does actually contain anything that is supposed to exfoliate the skin but it definitely feels like it does, it makes my skin feel a lot brighter and some people have even said they leave this over their skin for ten minutes or so and use it as a mask. I don't, and I don't use this everyday either as I think it would just be a little too much for my slightly sensitive skin, but for when I'm wearing heavier makeup or want a little extra something then the Peaches and Clean is the one I reach for.
Something slightly new to my cleansing routine is the Exfolia Beauty Cloth*. This is a totally new concept to me as I've never tried anything like this before, but basically it's a face cloth you use with your normal cleanser that acts as an exfoliator, smoothing out your complexion as you massage it around the face. The texture of the Exfolia Beauty Cloth is really strange as it's not super soft like I expected, but it's not rough either. You can just tell by feeling it that it's going to buff the skin and remove any dead skin cells, and that's exactly what it does. I use this just in the evening about twice a week, and never on the same night as Pixi Glow Tonic as I don't want to overload my skin with too much exfoliation! Obviously as it's an exfoliator you need to be careful with leaving your skin more vulnerable to the sun, so it's best to use it at night before bed and wear SPF the next day. I'm really starting to see a difference in my skin already even just after a couple of weeks, it already feels softer with a lot less flaky patches, so I can't wait to see what results I'm going to get in the next few months. This is one where I'll definitely be doing an update in a little while! Lastly the eye makeup remover I'm using at the minute is the Garnier 2 in 1 makeup remover, it's nothing special but does the job! I'm not fussy when it comes to eye makeup removes, but I do find the bi-phase ones work best at removing every last trace of makeup.
What are your cleansing essentials? Let me know in the comments as I love hearing about skincare routines!
*PR sample