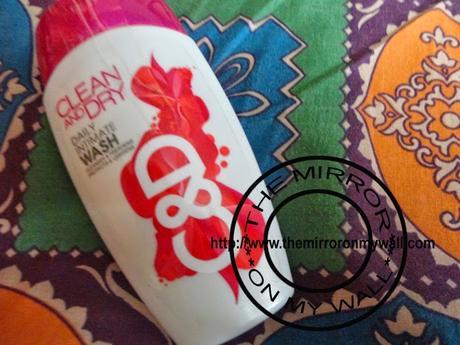 Clean and Dry Feminine Wash Review
Hi Everyone,
As a women we need to take care of all kinds of stuff and proper hygiene is one thing that we can't ignore. I have been using soap to clean my intimate area but as it's publicized that it disturbs the natural ph balance I decided to try a few feminine wash. The one that I am going to review today is Clean and Dry Feminine Wash.
Product Claim:- 
 Clean and Dry Daily Intimate Wash is trusted by over 5.5 million women across India. Its exotic natural ingredients soothes the vaginal area and keeps it safe from infections and its symptoms like rashes, burning, odour, white discharge and other symptoms of vaginitis (from here).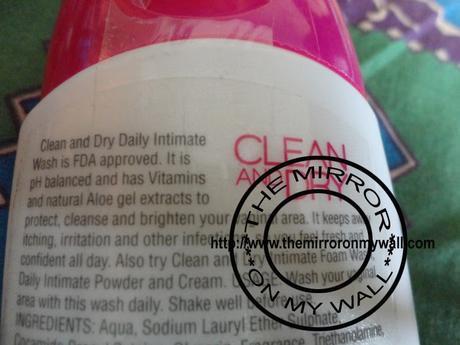 Price:-
INR 150
Quantity:-
100ml 
Ingredients:-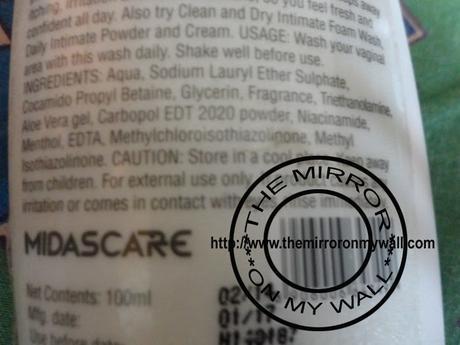 Directions for use:-

My opinion on the product:-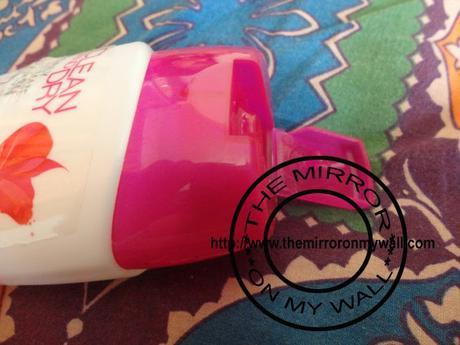 I was very keen to try this wash and have read a mixed reviews on the same. I am constantly in search of budget but nice skin care products. The packaging have changed now and the one that I have got has the new one. The bottle is of white opaque and has deep pink cap with flip open cap. The bottle has C&D written in bold letter over it. The cap is nice and makes it easy to control the flow of the product.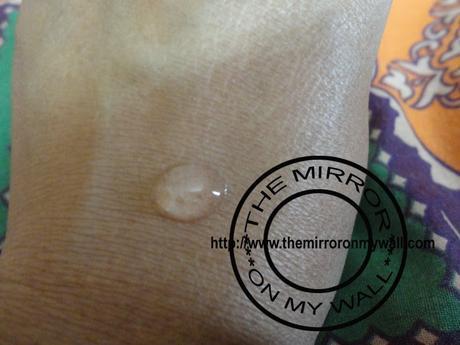 The product itself is in transparent color, just a little is needed every time as it lathers nicely.I have used it regularly for about a month and didn't face any skin irritation, dryness, itchiness or odour. It has light talcum like fragrance which is not irritating to nose. It contains menthol so you might get a little tingling effect when you use it for first time. But its not something which is very noticeable, menthol helps in increasing the blood circulation.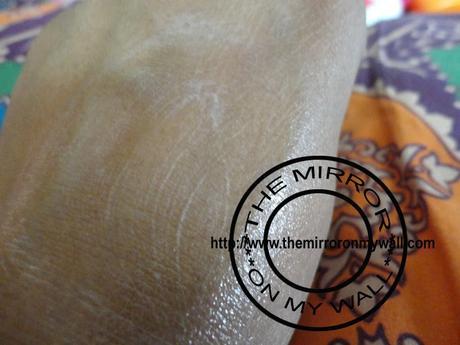 I have checked some of the ingredients in the list and have come across a few articles which advice to stay away from the products having these in their ingredients lists. Some I have listed below:
Sodium Laureth Sulfate  – SLES is another form of SLS. When reacting with other ingredients, it can be carcinogenic and rapidly absorbs into the body. It is a skin irritant and may cause hair loss.
TEA – also known as Triethanolamine ingredients with TEA in front such as Tea lauryl sulfate) severe irritants, can contain ammonium salts, eye irritant, sensitizer, may cause formation of carcinogens, mildly toxic.
Methylisothiazolinone – antimicrobial agent found in some shampoos and hand creams and widely used in industrial settings inhibits the development of particular neuron structures that are essential for transmitting signals between cells. prolonged exposure to low levels of methylisothiazolinone (MIT) may have potentially damaging consequences to a developing nervous system.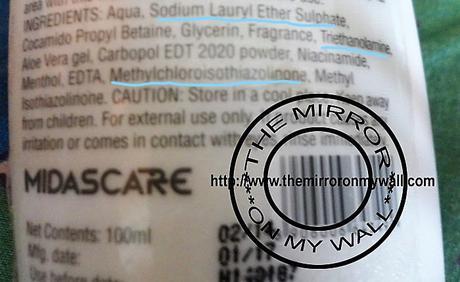 The above chemicals are listed in clean and dry ingredient list refer the picture. I was shocked to read about these chemicals which are used in an intimate product.
What I Liked:-
Affordable
Easily available
Lathers nicely
Nice packaging
Easy to apply
What I didn't Liked:-
Scary ingredient list.
Will I repurchase and recommend:-
No, I have used it without having any kind of problem at all but the chemicals in its ingredients list are really harmful and would not recommend this to anyone.
Rating:-
2.5/5
VN:F [1.9.22_1171]Rate this Product :VN:F [1.9.22_1171]