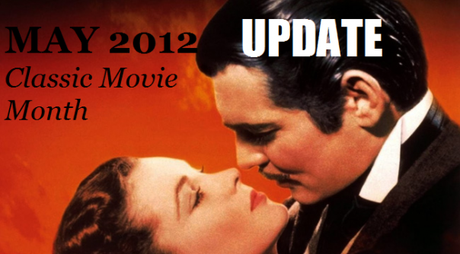 Sixteen days ago I officially started my May 2012: Classic Movie Month, a month looking at classic Hollywood movies that will most likely extend into June as well. As I reported a week ago in my last update, I only saw four 'classic' movies during my first week of the marathon, but during the second week, as I'm about to reveal, I made an improvement and saw more than four, and I aim to check another one tonight. To see a complete list of the movies I plan to watch throughout the whole marathon, read the original post here.
Here's what I've watched since May 15:
Safety Last! (1923)
Rebel Without a Cause (1955)
The Red Shoes (1948)
Citizen Kane (1941) – REWATCH
The Man Who Shot Liberty Valance (1962)
The Grapes of Wrath (1940)
The Big Sleep (1946)
Brief Encounter (1945)
Touch of Evil (1958)
Gone with the Wind (1939)
I think that's pretty good for one week, considering I also watched other films unrelated to the marathon. What do you think?