There is nothing I love more than a classic drink on a cold wintery celebratory night. Past Friday we celebrated husband's bday and since it was an extraordinarily cold night, we decided to order in some mughlai  food and I ended up whipping up this alcoholic concoction.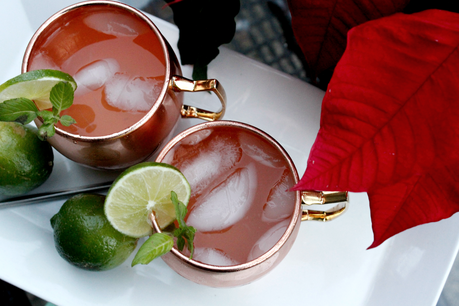 Moreover, I got lucky to having found all the ingredients in my refrigerator. This three-ingredient-drink, yes just three ingredients ....., is like a work of art, but literally in two minutes. So let's see what we need for 2 servings:
4 ounces Vodka
2 ounces lime juice
2 bottles of ginger beer
ice cubes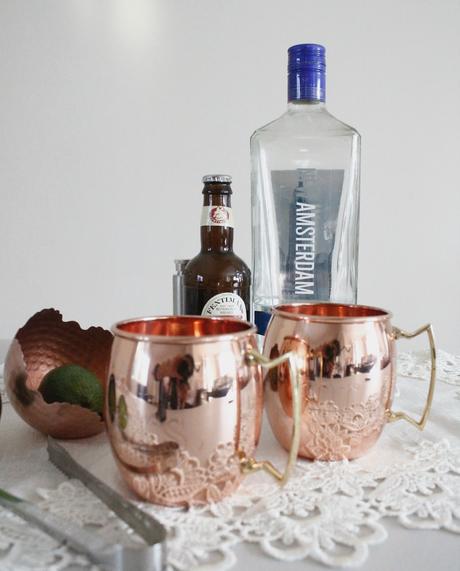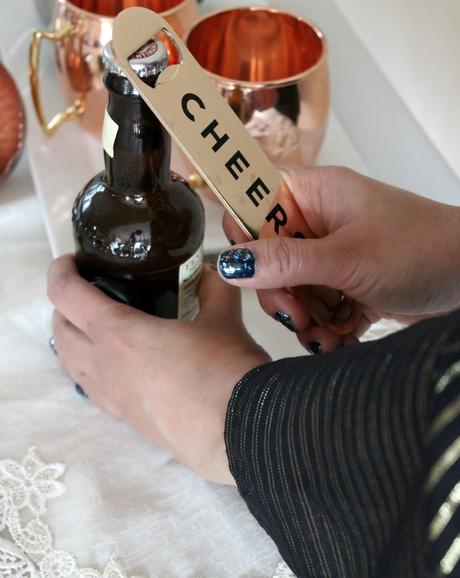 Mix the vodka and lime juice together in a mule mug.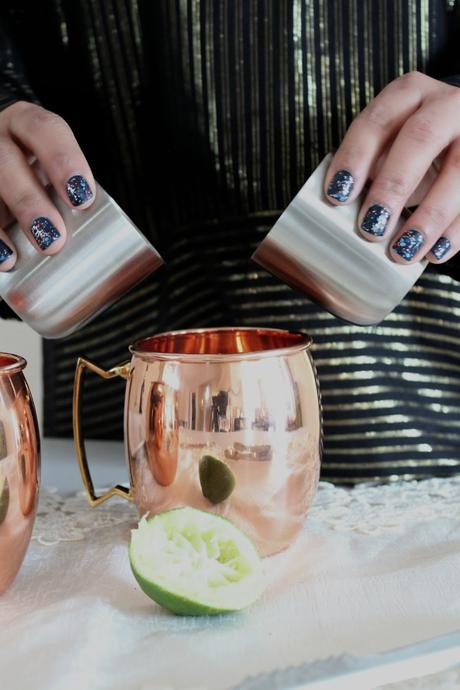 Now pour in the ginger beer.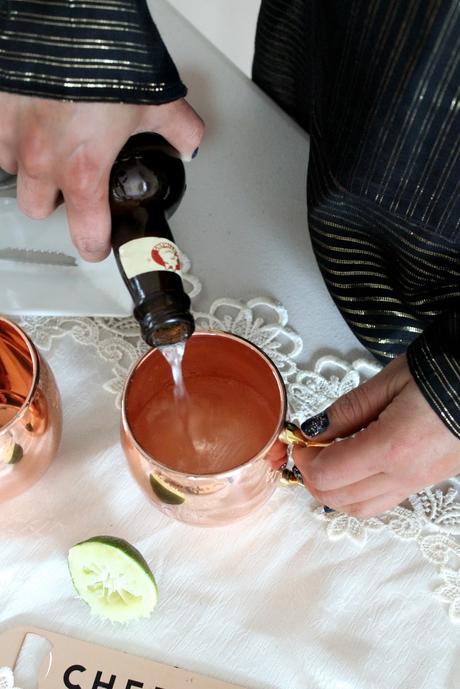 Add a lot of ice and serve chilled with your favorite food and snack.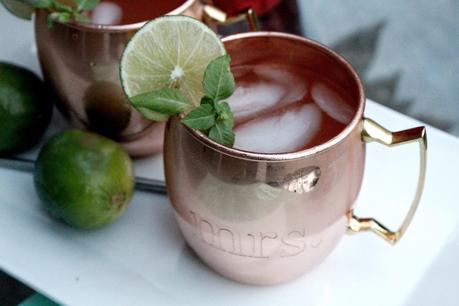 SHOP THE TOOLS USED : What's your favorite drink when indoors on a cold-cold night ???
Thanks for stopping by.....