When you know your priorities it is not difficult to find the best reliable protection for your smartphone. When we talk about a high end 5 inches screen phone and advanced capabilities, such as new Galaxy model, then you have to think through before buying a protective cover or case for Galaxy S4.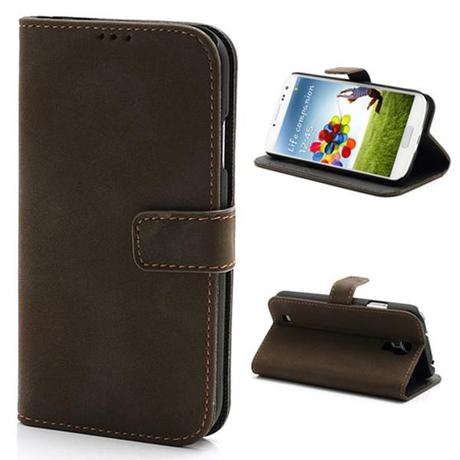 Leather Wallet Folio cover For Galaxy S4
Even though the phone hasn't appeared on the market yet, the choice of accessories for Galaxy S4 is huge, but what matters most is how you match that phone with your personal style. Maybe you are a sports type, leading very active life and in that case you will need an ultra rigid protective Galaxy S4 cover from the Otterbox collections. Or you prefer a casual style and you would go for a silicone case? But if you like things that unite the elegance and practicality, a portfolio wallet Galaxy S4 cover is an ideal accessory for you.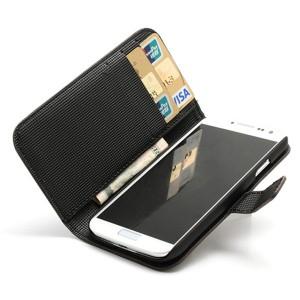 Galaxy S4 Wallet Folio Cover – Features
Our choice of Galaxy S4 cover is the one made of PU leather in very classic brown color. As you can see from the photo above, this cover Galaxy S4 is very versatile. It has:
* Slots for your credit cards, business cards or money
* A foldable flap turns into a convenient stand
* Secure magnetic closure
* Cut-outs for specific ports, rear camera and speaker
* A rigid shell that fits perfectly the dimensions of Galaxy S4
* A high quality finish
This high quality accessory is sold at very low price, only € 12.80 and can be found also in black, gray and yellow on MyTrendyPhone.