This recipe for a classic blood orange margarita is crisp, refreshing and perfect for blood orange season.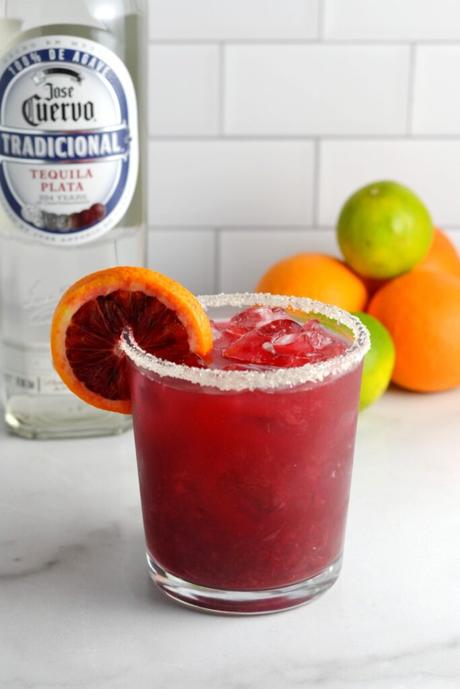 Today marks Cinco de Mayo, which commemorates the Mexican victory over the French at the Battle of Puebla in 1862. In Mexico, the observance is not as important as the nation's independence day, September 16. But, just as St. Patrick's Day is a much bigger deal to Irish expatriates and their descendants than it is in Ireland, Cinco de Mayo festivities have become a popular way for Mexican-Americans to celebrate their cultural heritage.
Cinco de Mayo or not, it's always a good time to toast one of Mexico's most beloved exports, the margarita! The classic margarita ingredients are tequila, lime juice and Cointreau or Triple Sec, served in a glass with a salted rim-it is a perfect combination of sweet, salty, sour and bitter. My blood orange margarita recipe takes the classic margarita and adds a bit of sass and sophistication. The ruby red blood orange juice accentuates the tart signature of the drink. and gives the cocktail a luscious red hue.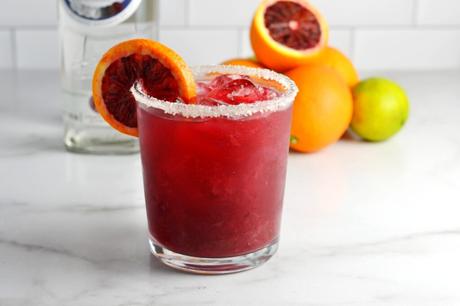 What Is a Blood Orange?
Blood oranges are a wonderfully sweet and beautifully colored citrus fruit. They tend to be a bit smaller than other types of oranges with a thick, pitted skin that may or may not have a reddish blush, but they look like regular oranges from the outside. The inside flesh is brilliantly dark pink, maroon, or even dark blood red. They are less tangy than standard oranges and have more of a floral or tart flavor. Some varieties may taste like orange juice with added raspberry, cranberry, or fruit punch flavors. Blood oranges grow on citrus trees in warm, temperate climates. In the U.S., they are mostly grown in California and Florida and then shipped around the country. They're typically in season from December through April.
What's the Best Tequila for Margaritas?
The best type of tequila is a good quality blanco (or "silver," so basically "clear"). That's because this more mellow counterpart tends to taste better inside margaritas than darker tequilas. They generally don't overwhelm the other components of the margarita; in many cases, the darker liquor is best-suited solo, to experience the bolder flavors in an unfiltered setting.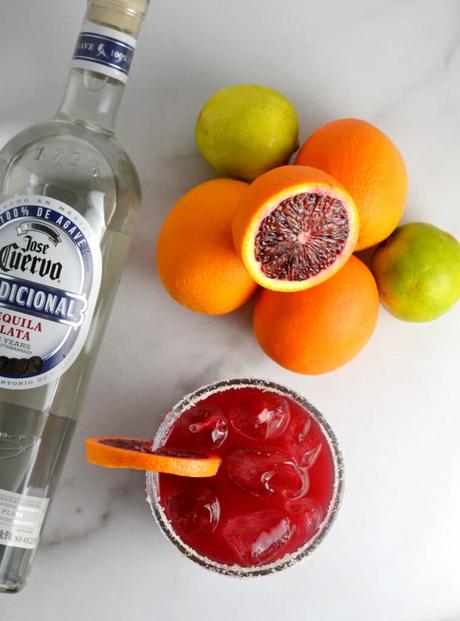 What Food Recipes Go Well with Blood Orange Margaritas?
Blood orange margaritas pairs well with foods from all over the world, including bright and flavorful dishes. Blood Oranges and Limes are tart, so they serve as the perfect foil to spicy dishes, and tequila augments smoky foods.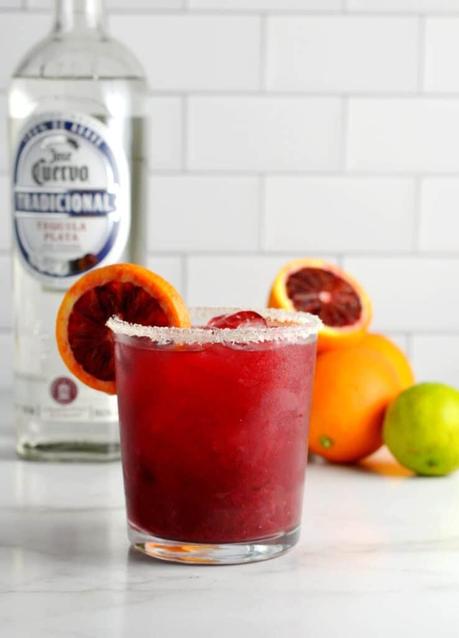 What's your go-to cocktail recipe? Comment below!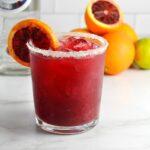 Classic Blood Orange Margaritas