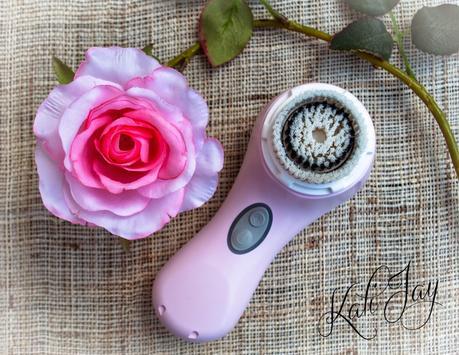 Clarisonic has become a superstar among beauty devices, so I decided to invest on Mia2. I've been using it for more than 3 months now, so I can give you my quite precise review about it. Is this device so essential? 
First of all, what is this supersonic brush made for? It is meant to deeply cleanse your skin, leaving your wicked dirty pores fresh and beautified :D 
As soon as I started to use it (since the very first time), I really felt my skin impressively clean and its texture was redefined. I was using it in the morning and at night, but perhaps it was too much stress for my type of skin, since it started to react with redness and irritations (what news -.-) 
I can say my skin has a love&hate affair with this guy, when he is not there she looks opaque and sad, when he is there she looks alive and radiant but angry and moody sometimes. She is a touchy mess! 
So after the first days of trial, I decided to keep on using it just at night, at the 'delicate' speed level, trying to be as gentle as possible. This way, my skin gladly accepts this everyday union and starts to genuinely thank me :) 
I would say that everyone might want to include a Clarisonic in their life, since it will cuddle their cutis daily, giving a regenerating massage. 
So is it worthwhile? Yes, definetely it is. Is it indispensable? No, like every other beauty item, don't forget! ;) 
According to my experience, I'd say that Clarisonic's brushes would make wonders on mature, dull skins; while I would reccommend to go easy on it if you have an acneic skin, why? Acne is the result of an inflammation, so it makes your skin extremely sensitive, reactive and touchy; hence the less you mechanically stimulate her, the better it is! 
Regarding the brush heads, they are meant to be changed every 3 months (like toothbrushes), but please be honest, do you really change your toothbrush every 3 months? I personally don't and I think likewise it's not necessary to change Clarisonic's head so often, just make sure to wash it properly every few days and it will last longer.